Tips and Guides for Visiting Clubs and Bars in Toronto
Toronto is undoubtedly a nightlife paradise and the jewel of Canada.
Going to a nightclub or a bar is much more than dressing up and hitting the club with your gang. If you're a first-timer, you may find it difficult to locate the best clubs and bars in Toronto. In this blog, you'll find the top tips and guides for visiting clubs and bars in Toronto and what to remember while clubbing.
About Toronto
The provincial capital of Ontario and the most populated city in Canada, Toronto boasts a young and diverse population.
Toronto has a bustling nightlife scene with so many neighborhoods primed with watering holes, speakeasies, and mixology establishments that offer varied experiences. The city has a vast multicultural history consisting of ethnic groups who call Toronto their home.
Toronto is a prominent art, music, theater, economy, production, and broadcast hub. It has various cultural institutions, from museums to art galleries. The city hosts major festivals, like the Toronto Caribana Festival, that attract millions of tourists worldwide. It also has landmark buildings like the CN Tower, the Casa Loma, and more.
The Nightlife in Toronto
With so many things to offer during the day, you're genuinely spoiled for choice in the city. But things don't wither down after the sun goes down either. In fact, it becomes livelier. Whether you're looking for a jazz outing or a dash of Hip-hop club music, Toronto has got you covered. You can grab unique drinks and cocktails and dance the night away with your friends.
As mentioned earlier, you have no dearth of options regarding bars and clubs in Toronto. So let the magic unfold in the 'City of Queens' with the perfect night out with your gang.
Guide to Find the Best Bars and Nightclubs in Toronto
The varied and vivacious nightlife in Toronto means you can find a watering hole in almost every neighborhood. But if you're new here or are exploring the city for the first time, you would naturally want to know the best locations to have a good time. After all, nobody wants their nightlife experience to be a bummer.
So here's a list of the top neighborhoods in Toronto that have an impressive lineup of unique bars and nightclubs: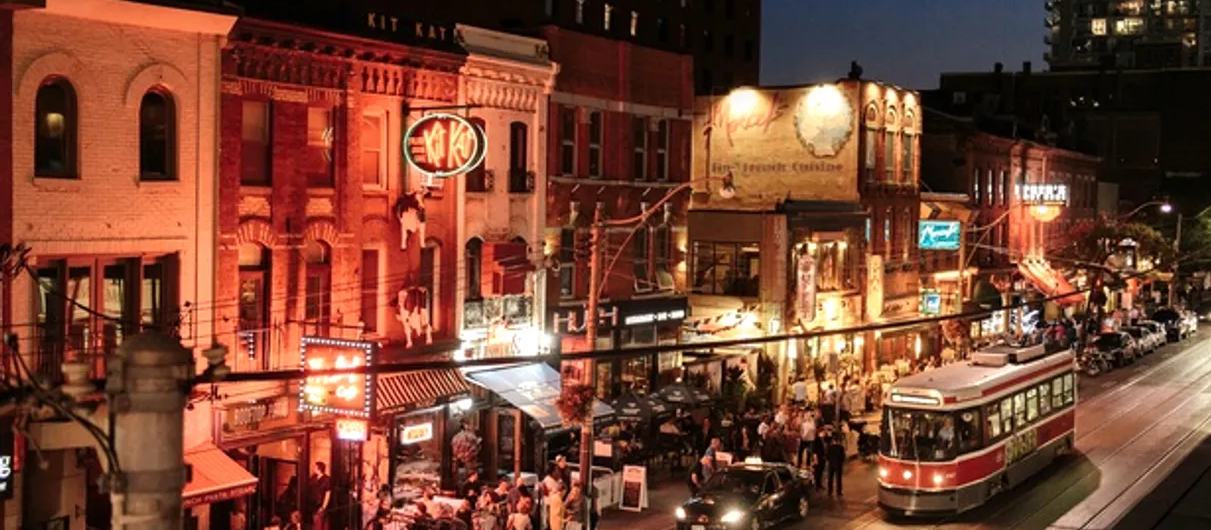 How time flies! Not long ago, King West was an industrial area in the city. Today it's one of the most happening locations to get sloshed and partying deep into the night. Apart from nightlife establishments, King West also has several upscale hotels and lounges.
Queen West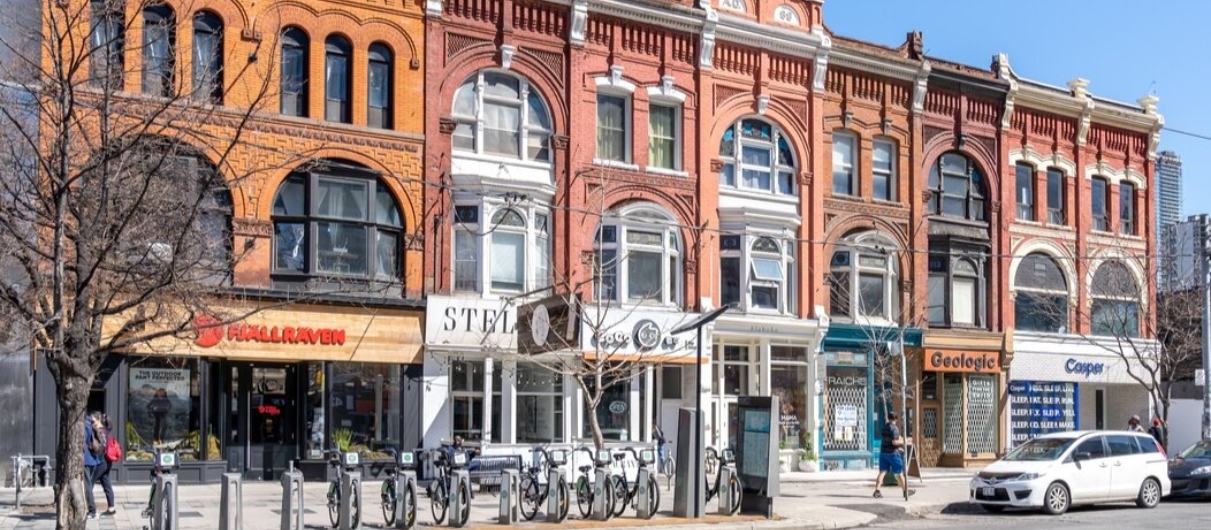 The fashion and lifestyle magazine Vogue described Queen West as the second coolest neighborhood in the world. The area has multiple bars, swinger clubs, and boutique hotels, making it the prime choice for clubbing in the city.
Ossington Avenue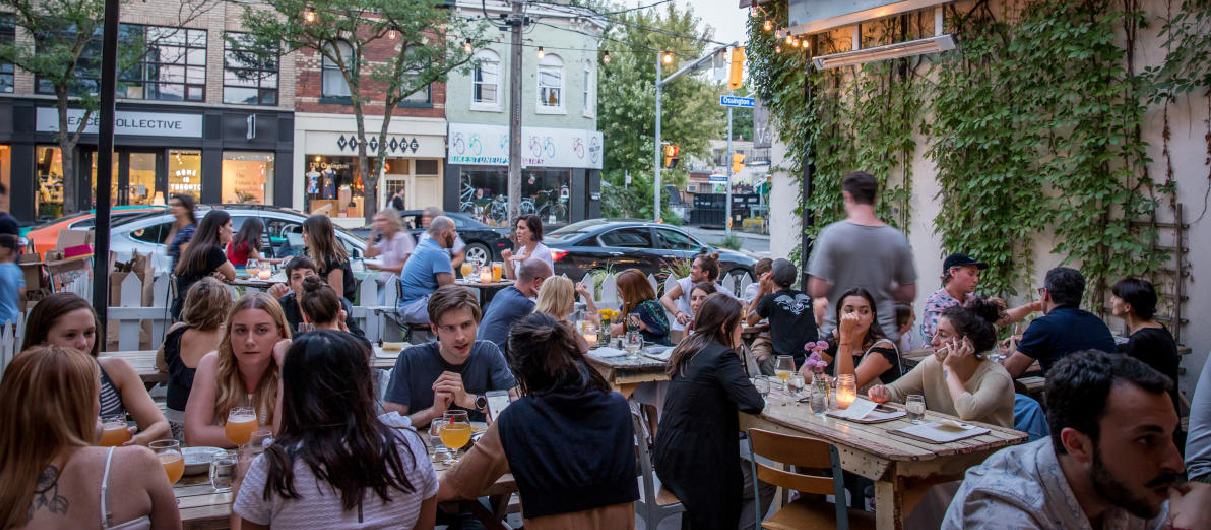 Having been recently developed into a plush area sprawling with bars and nightclubs, Ossington Avenue has slowly but surely made a name for itself as one of the most vibrant locations in downtown Toronto.
Little Italy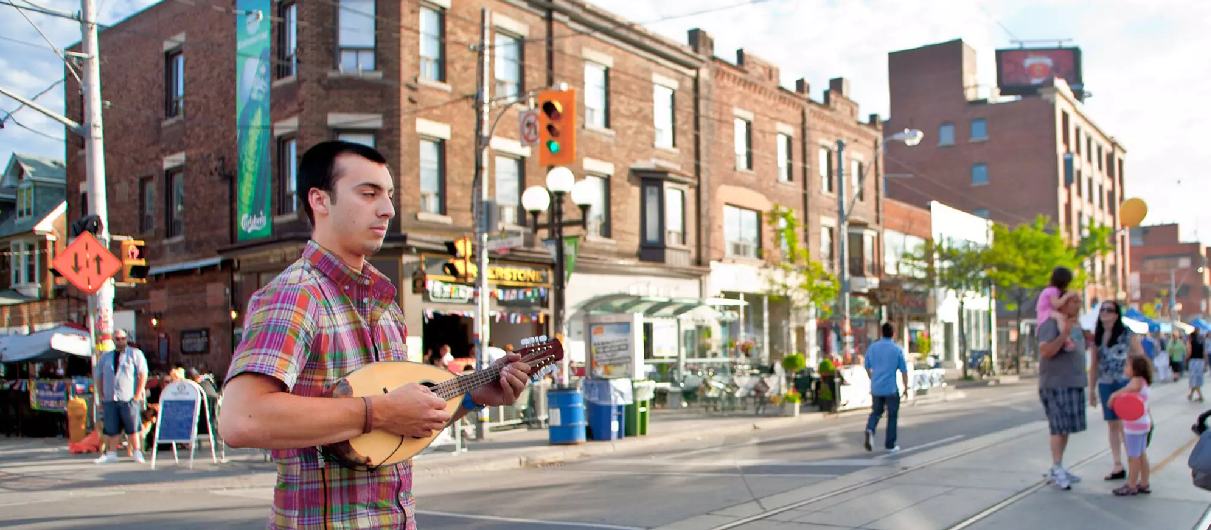 Amongst all the top locations across the city, you'll truly need help in Little Italy regarding where to start. From cozy Irish pubs to bars offering late-night snacks and booze, you want to take advantage of this neighborhood whilst in Toronto.
One of the most renowned luxury nightclubs is situated in Little Italy, Barcode Saturdays. Every Saturday night, our premium space becomes a sizzling destination of dance, drinks, and infectious clubbing vibes that'll keep you swinging all night long. We're the number one celebrity party ritual in Toronto, which means that we're frequented by celebrities every weekend who elevate our parties to the maximum. Witness peak clubbing with premium drinks, house champagnes, decadent Hip-hop music, VIP Bottle booths, and much more at Barcode Saturdays.
Dundas Street West
Jukeboxes, open mics, and gaming machines; imagine a place where you can find all these gala experiences for a memorable night out. If this sounds appealing, head to Dundas Street West and indulge in an old-school clubbing experience that gives you those retro feels. A simple walk down this neighborhood, and you can find all of the above and much more at Dundas Street West.
Top Clubbing Tips and Hacks
Now that you know the top nightlife destinations in Toronto, it's time to spruce up, get the gang together and let go of your worries for the night. Not quite!
Before you get the party going, it's wise to keep a few things in mind so that your clubbing tryst is enjoyable and memorable.
Dress Comfortably, But Mind the Dress Code
The first thing to remember is to wear comfortable clothing that doesn't make you feel stranded in a box, especially if you want to boogie all night long. But having said that, it's essential to be mindful of the club's dress code. Most clubs don't allow baggy clothes, and you should certainly leave your flippers and trainers at home for the night.
Party with the People you Trust
This may seem obvious, but we remind you that it's always handy to have close friends and people you trust by your side for a night out. Indeed, you want someone dependable after you've had a few rounds too many.
Avoid Drinking Like There's No Tomorrow
Although you have trusted people to back you up in case something goes south, it's always wise to keep a check on that drinking spree. Clubbing is all about having fun and celebrating, but you shouldn't go overboard with it and risk being a nuisance at the club. Also, you don't want that killing hangover the next day that sours your clubbing memories.
Socialize
While enjoying with your gang is always the idea, many people like socializing and meeting new people at the club. We'd recommend partying the good old-fashioned way and making new friends out there (and certainly keep off your phone).
Don't Overspend
Another vital tip to keep your clubbing experience memorable. You don't want to wake up the next day trying to figure out where you spent a chunk of your bank balance. You have to pay for the cover charges, procure drinks from the bar, pay for the cab, and indulge in some post-party food. Be mindful of your budget so that you have a memorable time while not burning a hole in your pocket.
Avoid Driving
This is the most important thing to remember for your clubbing night. It's wise to avail of ridesharing options or hiring a cab for the night. If you have a buddy who doesn't drink, it's best to let them drive.
Visit the Best Nightclub in Toronto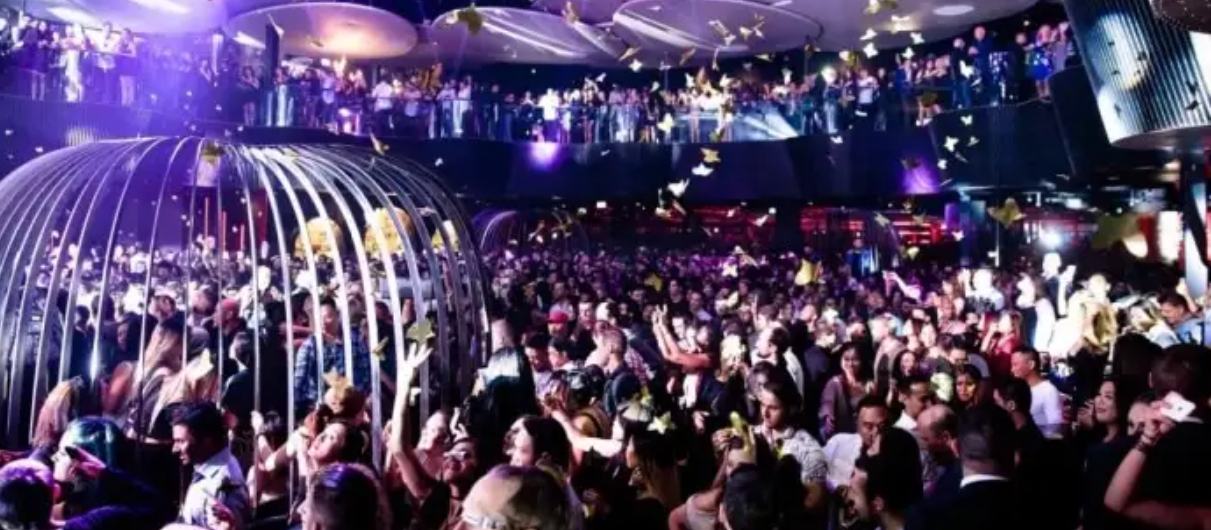 Make your clubbing experience extra special in Toronto. The city's party animals consistently rank Barcode Saturdays as the top nightclub in Toronto. Whether you're looking for Hip-hop, Trap, Latin, Reggae, or a top 40 hits club in Toronto, we can please first-timers as well as veteran clubgoers in the city.
Join our guest list or reserve a VIP Bottle booth to know why Barcode Saturdays is the best nightclub in Toronto.