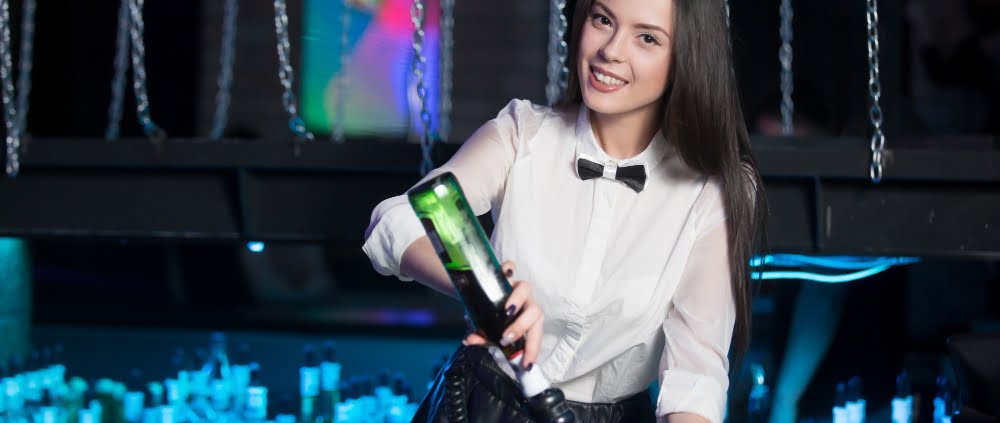 If you aren't a regular party animal, you may be unacquainted with the various models at which nightclubs operate. Regardless, you may have come across the term 'bottle service' in nightclubs and dismissed it as being extravagant.
But that's not the case. If you're looking to have a great time in Toronto, you're spoilt for choice with the sheer number of options you have at your disposal. There are a plethora of bars across the city in every neighborhood. Toronto is also home to several high-end clubs like Barcode Saturdays that offer guests a luxurious clubbing experience and entertainment.
So let's start with what bottle Services actually are.
What is Bottle Service in Toronto?
Bottle service in clubs is a fun way to spend the evening in cities with a vibrant lifestyle scene, such as Toronto. These bottle services offer a VIP table for you and your friends with a front view of the nightclub. These bottle services need to be reserved beforehand and are costlier than general admission, but you and your friends can split the cost among yourself.
This exclusive access is accompanied by premium bottles and cocktails, varying from club to club.
In this article, we'll discuss how bottle service works and how much it costs in clubs.
How Does Bottle Service Work?
Almost all nightclubs nowadays have bottle services or special VIP tables across the area. In a city like Toronto, it's pretty common to have exclusive areas for guests who reserve and want a higher standard of service. Barcode Saturdays also have VIP Bottle booth services where you and your friends get a dedicated space to celebrate along with premium champagnes and other drinks. But more about our bottle services later.
Bottle services aren't mandatory in nightclubs across Toronto. Bottle services are reserved mainly by celebrities or those who want a space all by themselves at luxurious venues and gain express entry into the club.
When you reserve your bottle booth, you pay a lump sum for champagne, bottle, service, and space premiums, which differentiates you from the regular crowd. You can opt for water or energy drinks, which are either included in the package or have to be paid separately. You also get dedicated service where a waiter will be present all throughout to pour drinks, remove glasses, and carry out all other tasks asked of him.
How Much Does Bottle Service Cost?
Depending on the establishment, every Toronto nightclub has a minimum spend which is required to pay for alcohol and other services. Some clubs also include food in their bottle service packages. However, this minimum amount doesn't always include taxes and tips. You have to pay them separately.
Therefore, if you're thinking about reserving a table or particular area at a nightclub, it's essential to factor in these costs and add them to the bottle service charged by the club. The total amount is generally x0.2-x0.4, the price of the bottle service.
Some night clubs have fixed prices for their VIP areas, like Barcode Saturdays. But other clubs may have varying prices depending on the day of the week, event, etc. The cost would keep fluctuating on different days of the week.
At Barcode Saturdays, our bottle service costs are divided into four package options depending on the number of admissions. You can choose between the following bottle services at our nightclub:
Silver @ $350
1xNon-premium bottle
1xHouse Champagne
2xWaters
2xAdmissions
Gold @ $675
2xPremium bottles
2xWaters
3xEnergy drinks
4xAdmissions
Platinum @ $1,000
3xPremium bottles
4xWaters
4xEnergy drinks
6xAdmissions
Diamond @ $1,275
3xPremium bottles
1xPremium champagne
6xWater
6xEnergy drinks
8xAdmissions
Bottle services in Toronto add a premium touch to your clubbing experience. While the high prices may offset some, they are quite reasonable when divided amongst the group for getting premium service and views at a club.
Benefits of Bottle Services in Clubs
Bottle services are preferred by people mainly because they offer exclusivity to them. And who doesn't want special treatment at a high-end nightclub with all the celebrities and upscale crowd in full view?
But its benefits don't end there. Bottle services at clubs offer the following benefits:
You and your group get access to exclusive and expedited services at the club;
You and your group get express entry into the club by skipping the line for general admission;
You and your guests get dedicated space at the club with exclusive seats and package deals;
Bottle service includes alcohol and special club entry;
Best deal for couples to have an intimate time with each other without any botheration;
Ideal for a group of girls who don't want random guys approaching them at the bar;
Celebrities always opt for bottle service because they want to spend quality time without people heckling them for a selfie; and
In certain circumstances, the prices are similar to the overall expenditure that you would incur with general admission and purchasing drinks and food separately.
Reserve your Bottle Booth at Barcode Saturdays
Taste the royal nightlife of the most luxurious bar in Toronto by reserving a VIP Bottle booth this Saturday. Barcode Saturdays opens its doors every Saturday and offers thrilling bottle packages to celebrate birthdays, bachelorette, dates, or just having a good time at night out with the gang.
You can check in with our packages and select the one that can accommodate you and your crew. Reserve our bottle services in advance before they're sold out for the night.