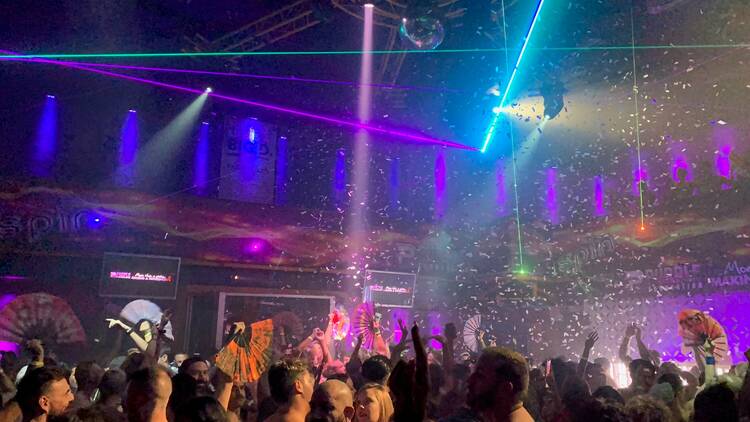 Top 15 Hip-Hop Clubs in Toronto
The city of Toronto comes alive after the sun goes down. Numerous pubs, nightclubs, and discotheques become active during evenings and offer a great opportunity for a memorable experience. From sophisticated cocktails to creative breweries across town, from Latin-inspired ambiance to contemporary vibes, Toronto's nightlife scene is as diverse as you can possibly imagine. No matter what you're looking for, you'll find it in Toronto.
Amongst all the nightlife diversity, you can also find clubs that are dedicated to specific music genres to keep the party animals entertained, be it jazz, Hip-Hop, rap, or electronic; you name it.
The most happening of those are the Hip-Hop clubs. You can find some truly amazing party establishments with dedicated Hip-Hop fixtures to keep you grooving all night long.
So if Hip-Hop is your mojo, then here's our compilation of the top 5 Hip-Hop nightclubs in Toronto that'll amaze you and keep you glued to the dancefloor.
Why is hip-hop the Most Preferred Music Genre for Nightclubs?
Hip-Hop has long progressed from being a monotonic music style to one of the most versatile genres in the 21st century. It includes a mix of beatboxing, turntabling, scratching, and even many instrumentals. As such, nightclubs worldwide play Hip-Hop to keep the crowd lively and amp up their spirits so they can party with high-octane energy deep into the night.
So, without further delay, let's take a look at the top Hip-Hop nightclubs in Toronto that'll keep your energy levels on a high and jazz up the nightlife for you.
Every weekend, the city of Toronto gets an upgrade in its nightlife culture, thanks to Barcode Saturdays. Barcode Saturdays is the ultimate Hip-Hop clubbing destination with a touch of luxury that sizzles up your party mood.
Welcome to an opulent clubbing culture with premium drinks and champagnes, delectable food, a royal ambiance, and luxurious VIP bottle booths to elevate your parties on a private note. We're graced by some of the most renowned Hip-Hop artists and DJs who have a single aim: to keep the crowd enthralled on the dancefloor with top tracks and mixes. On top of that, you can also enjoy a host of other features at our nightclub.
Sign-up on the guestlist or reserve a bottle booth to be part of the most sensational clubbing ritual in Toronto.
Address: 423 College St #101, Toronto, ON M5T 1T1, Canada.
Crowd Type: 19-32 years
Music: Hip-Hop, R&B, Reggae, Latin, and Top 40.
Dress Code: Casual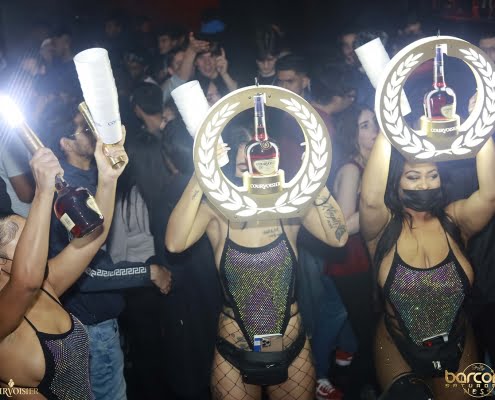 Located in the Entertainment District, the Cake Nightclub in Toronto is another destination that is a dedicated Hip-Hop club. The club has innovative light and sound systems and quality services to help you make the most of the occasion. But above all, the Cake Nightclub has two separate stages that make up a huge space for the dance floor.
The two different levels have their own sound systems. The club also features VIP booths for you to enjoy a private tryst with your crew.
The Cake Bar is known for its amazing bottle services, affordable liquor range, and relaxing atmosphere where everyone has their hands full.
Address: 214 Adelaide St W, Toronto, ON M5H 1W7, Canada.
Crowd Type: 19-25 years
Music: Hip-Hop, Top 40, EDM, Dance
Dress Code: Casual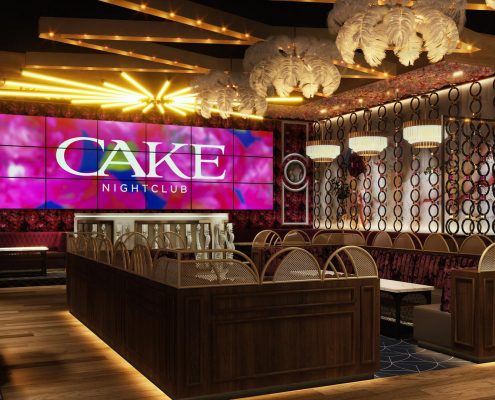 Call her Juliet is a cozy establishment on King's Street that plays Hip-Hop, Trap, and Rap to provide a memorable night to its guests. The club attracts a youthful crowd and becomes lively as it gets dark in the city of Toronto.
Call Her Juliet has a capacity of 400 people who can have a good time at this lower-level dance club with entertaining art and bottle services. The place is perfect if you have a large group looking for a medium-sized nightclub to party at.
Call Her Juliet also has bottle booths where you can have a dedicated space for yourself and your gang.
Address 510 King St W, Toronto, ON M5V 1K4, Canada
Crowd Type: 19-25 years
Music: Hip-Hop, Top 40.
Dress Code: Fashionable Forward Attire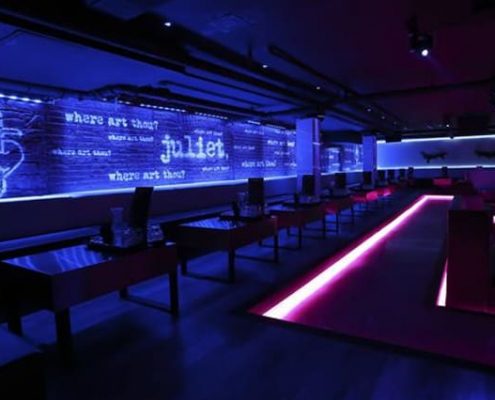 Another prime spot in Toronto's Entertainment District is Bar 244. The unique club at Adelaide Street West is the best nightclub if you're looking to party and get sloshed on a budget. Although the bar is your 'casual drinks' kind of establishment, Bar 244 comes alive with sizzling club-style parties on Thursdays, Fridays, and Saturdays.
Bar244 also has two levels, one with a bar and food where one can socialize and the other where the parties ring on to keep you energized all night long. The upper level is spacious and comfortable, where you can get a little tipsy, while the lower level has an expansive dancefloor to keep you energized till late at night.
Address: 244 Adelaide St W, Toronto, ON M5H 1X6, Canada.
Crowd Type: 19-23 years
Music: Hip-Hop, Top 40, EDM, Dance, Rock.
Dress Code: Casual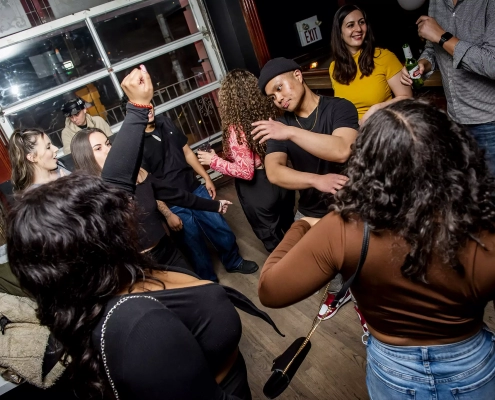 The acronym EFS stands for 'Everything for Sale' and it's a trendy joint that targets young professionals. Also located at Kings West, the nightclub has a unique and appealing ambiance including fashionable lights, concrete floors, leather banquettes, and vibrant pop art, with a total capacity to host up to 600 people. Though it's quite spacious, the overall vibe of the club is comfy and cozy. The nightclub also has Cabana-type seating with a rooftop patio with wooden tables, making it a great option for summertime chilling with your friends.
But beyond all this, EFS plays some enthralling Hip-Hop club music that'll keep you and your friends occupied for the night with great entertainment.
Address: 647 King St W, Toronto, ON M5V 1M5.
Crowd Type: 21-30 years
Music: Hip-Hop, Top 40, House, R&B.
Dress Code: Fashion Forward.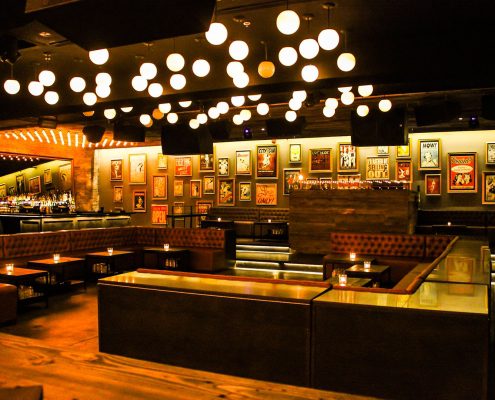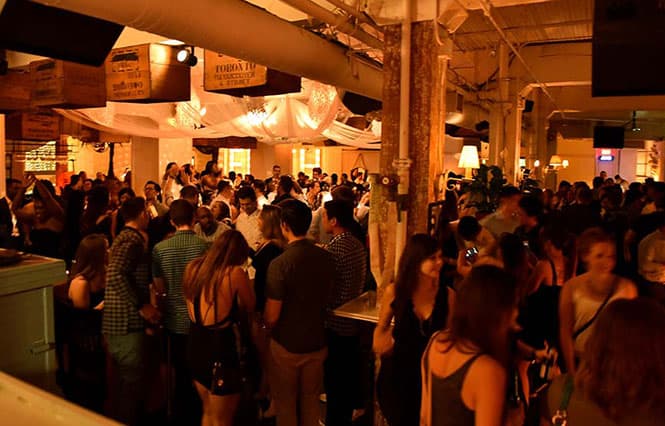 A historic party destination at Toronto's Entertainment District, The Fifth Social Club has been making the city groove to Hip-Hop numbers for over two decades.
The themed parties and unique bottle booth service differentiate this nightclub from others. The Fifth Social Club has a large space with four bars and a bustling dance floor that makes it the perfect venue to groove to Hip-Hop music all night long. You can also rent the nightclub for social and private events.
Address: 225 Richmond St W Suite 100, Toronto, ON M5V 1W2.
Crowd Type: 21+
Music: Hip-hop, House, Top 40, Rock.
Dress Code: Stylish Wear (No Athletic or Sportswear)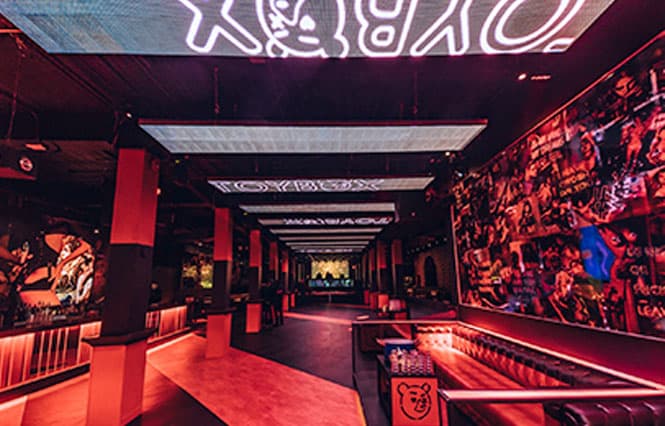 A 14,000-square-foot haven of pure clubbing experience, the largest nightclub in Toronto packs a punch with avant-garde interior designs. It has the capacity to host up to a whopping 1,200 guests every week on Fridays and Saturdays at their electrifying parties that form an irresistible nightlife atmosphere. You're also spoiled for choice here when it comes to music. Bring your moves on everything from Hip-hop to House, EDM, Techno, and Top 40 hits.
Address: 473 Adelaide St W, Toronto, ON M5V 1T1, Canada.
Crowd Type: 19+
Music: Hip-hop, House, Top 40, EDM, Dance
Dress Code: Fashionable Attire (No Athletic Wear or Hats)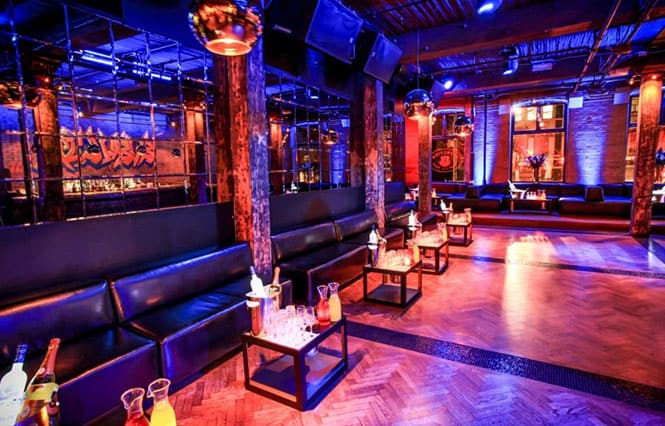 A beautiful blend of nostalgia, art, music, and cocktails, the Everleigh Bar represents all that the Canadian nightlife stands for. This next-generation nightclub combines old and new world concepts, as old antiques and original street artworks decorate the space while offering a next-generation social and clubbing experience. It hosts international artists and DJs for an epic dose of Hip-hop all night long.
You can also enjoy mixology concepts here with vibrant and delicious cocktails that tantalize even the most discerning tastes.
Address: 580 King Street West Toronto, Ontario M5V 1M1
Crowd Type: 19+
Music: Hip-hop & Top 40
Dress Code: Fashion Attire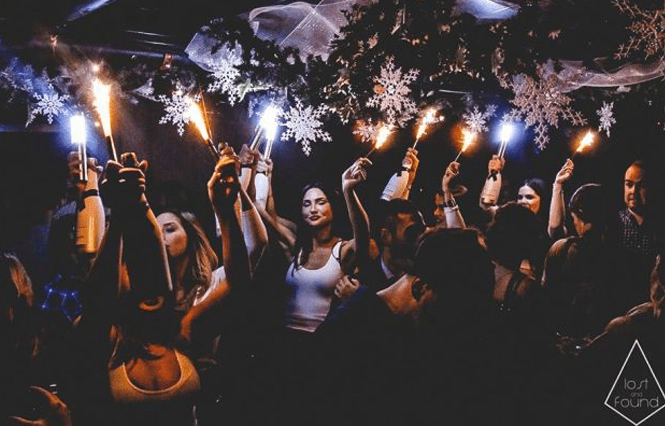 Another themed club at King's West, Lost & Found, evokes an otherworldly sense of adventure within its walls. Located inside a historic building at King's West, you can witness the effect of time on its century-old walls. Lost & Found inspires social connections inside, coupled with thumping Hip-hop music and cool drinks to hang out and have a good time with friends.
The club is flocked with youth, especially during the weekend events. Lost & Found is a dedicated Hip-hop club. You can join the guestlist or reserve a bottle booth to be at this lively establishment.
Address: 577 King St W, Toronto, ON M5V 1M1, Canada.
Crowd Type: 19+
Music: Hip-hop
Dress Code: Fashion Forward, Upscale-Chic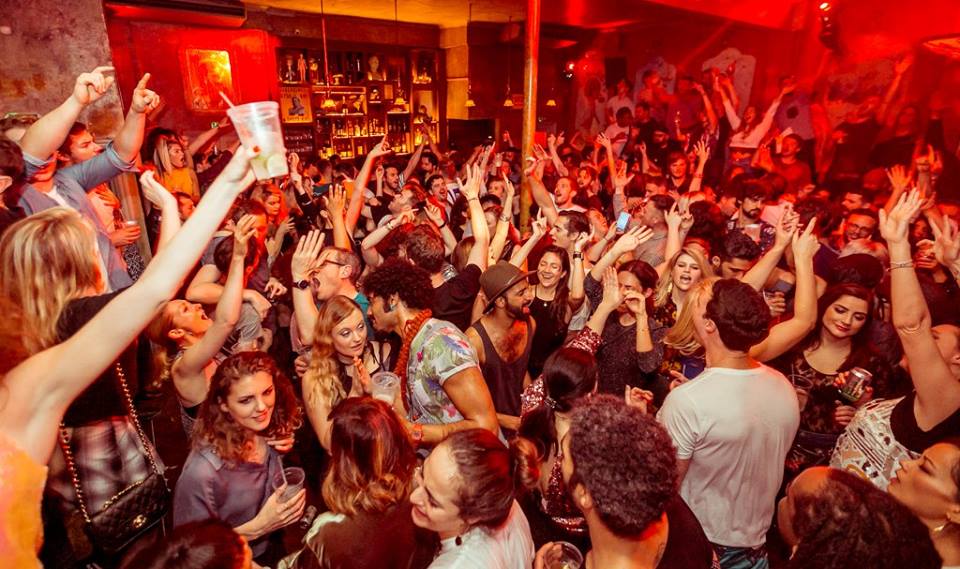 From tropical drinks to craft beer, Handlebar offers pretty much everything you need to elevate your party with the gang. The world-class sound systems at this Kensington Market bar blast Hip-hop music in full glory, and you can hit the packed dance floor with the gang (if you can squeeze in some space). We love the party vibes at Handlebar, be it the wide array of drinks, the drunk karaoke sessions, or spinning the wheel after getting sloshed.
Address: 159 Augusta Ave, Toronto, ON M5T 2L4, Canada.
Crowd Type: 19+
Music: Hip-hop, Rock, EDM
Dress Code: Casual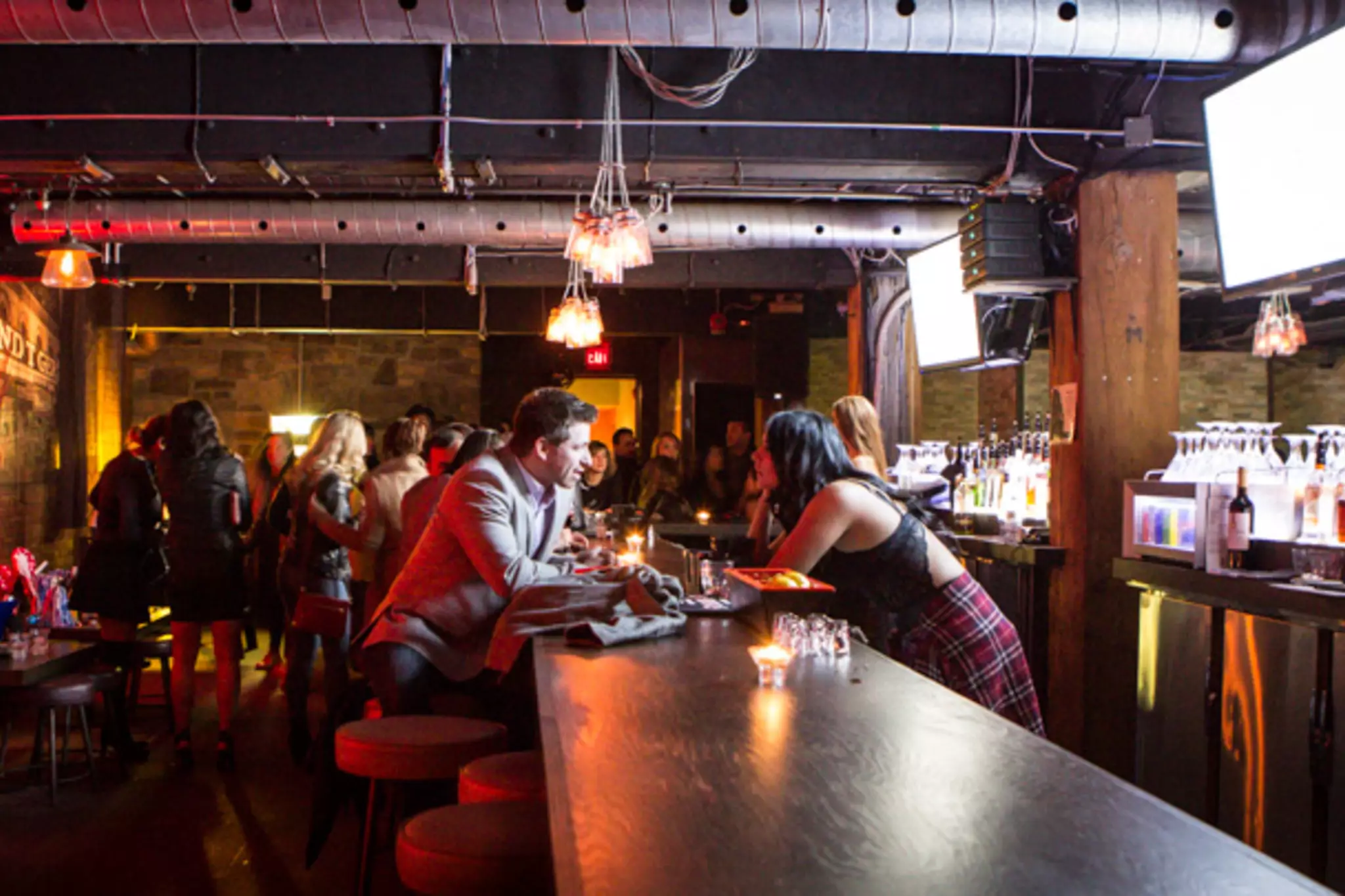 BLND TGER, commonly called Blind Tiger Restobar, is another Hip-hop fixture located at the famed College Street in Toronto. You and your friends have your hands full here with a games area consisting of foosball and pool tables, a large selection of cocktails that pamper the taste buds with an intoxicating effect, and an energetic dance floor where you can dance off to amazing Hip-hop music.
Address: 559 College St, Toronto, ON M6G 1A9, Canada.
Crowd Type: 19+
Music: Hip-hop
Dress Code: Casuals (no sportswear)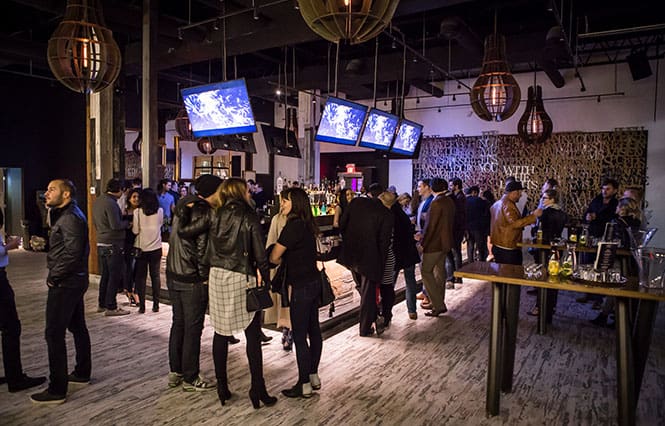 One of the few old-school Hip-hop clubs in the city, Early Mercy is located in Toronto's Fashion District, where you'll find people drinking, dancing, and watching a game on the TV screens by the bar. The minimalist interiors give the bar a laid-back feel while there are indoor and outdoor spaces where you can chill with your friends. The snacks, light and sound systems, and alluring ambiance make Early Mercy a notable inclusion on this list.
Address: 540 King St W, Toronto, ON M5V 1M3, Canada.
Crowd Type: 21+
Music: Hip-hop, House
Dress Code: Fashionable Forward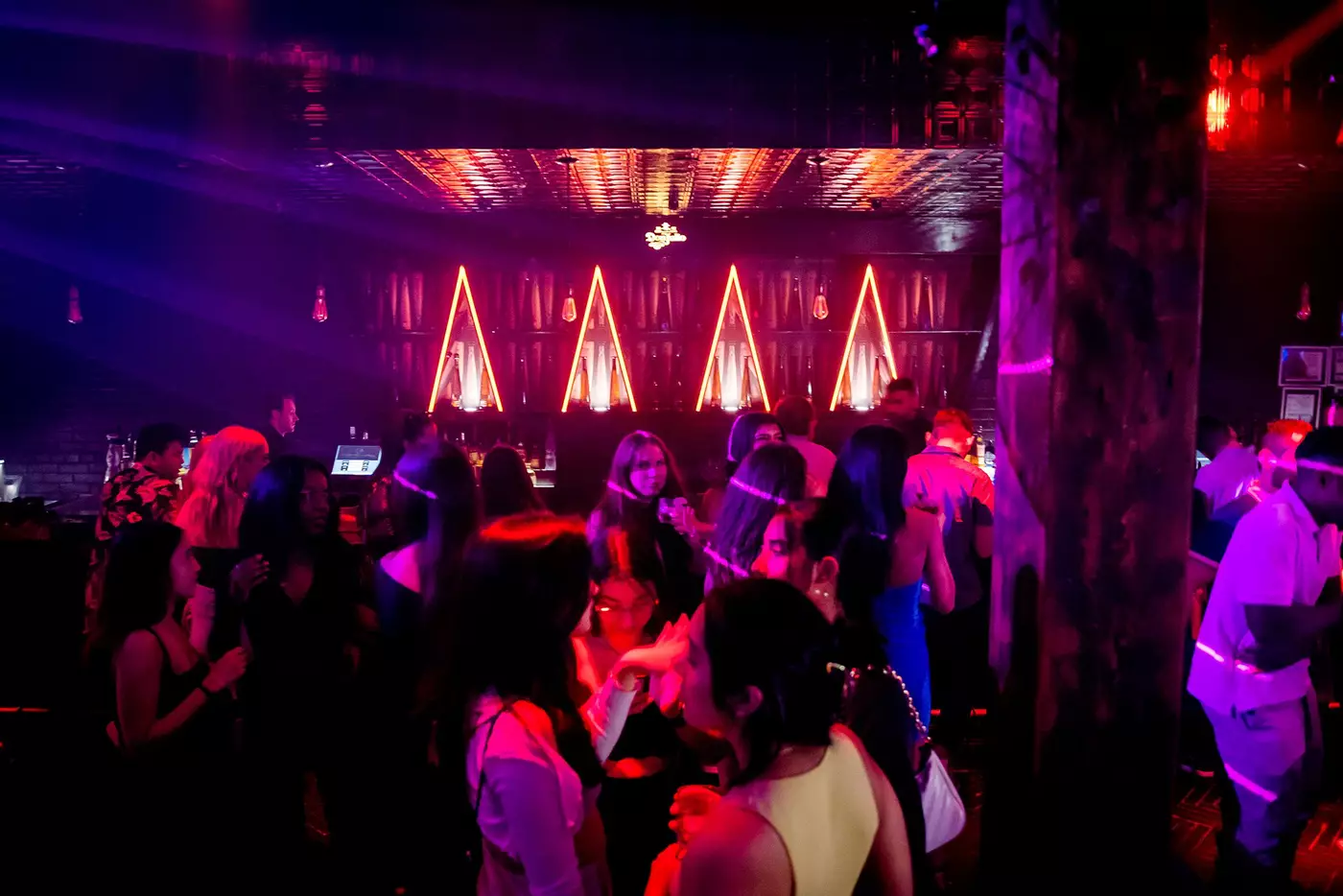 Century Toronto Club stands out in a neighborhood where cafes, restaurants, and luxury shops are galore. The extraordinary music at this club is complemented by its upscale crowd that features socialites and the who's-who of the city. The luxury nightclub has attractive interiors and attracts a diverse crowd to its parties. Bottle booth services are also available.
Address: 580 King St W, Toronto, ON M5V 1M1, Canada.
Crowd Type: 19+
Music: Hip-hop
Dress Code: Fashionable Forward Attire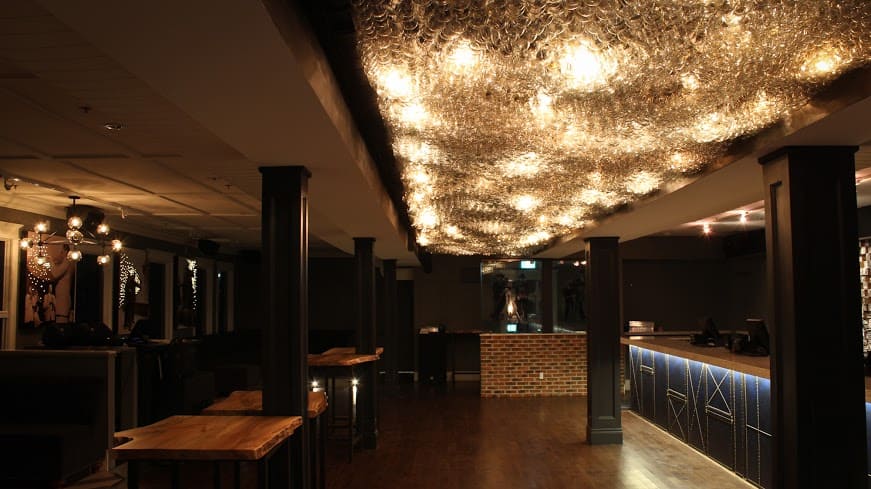 'Behind every closed door is a new beginning' – that's the official motto of Door Three nightclub. Door Three is another option for those who are looking for some upscale clubbing fun. Joining the list of clubs at King Street West, this establishment has an open layout, which, together with its central location, makes this an ideal destination for your weekend parties.
You can revel in an eclectic atmosphere full of antique art installations and contemporary designs that will truly make you vibe at this place.
Address: 667 King St W #2, Toronto, ON M5V 1M9, Canada.
Crowd Type: 19+
Music: Hip-hop, Top 40
Dress Code: Fashionable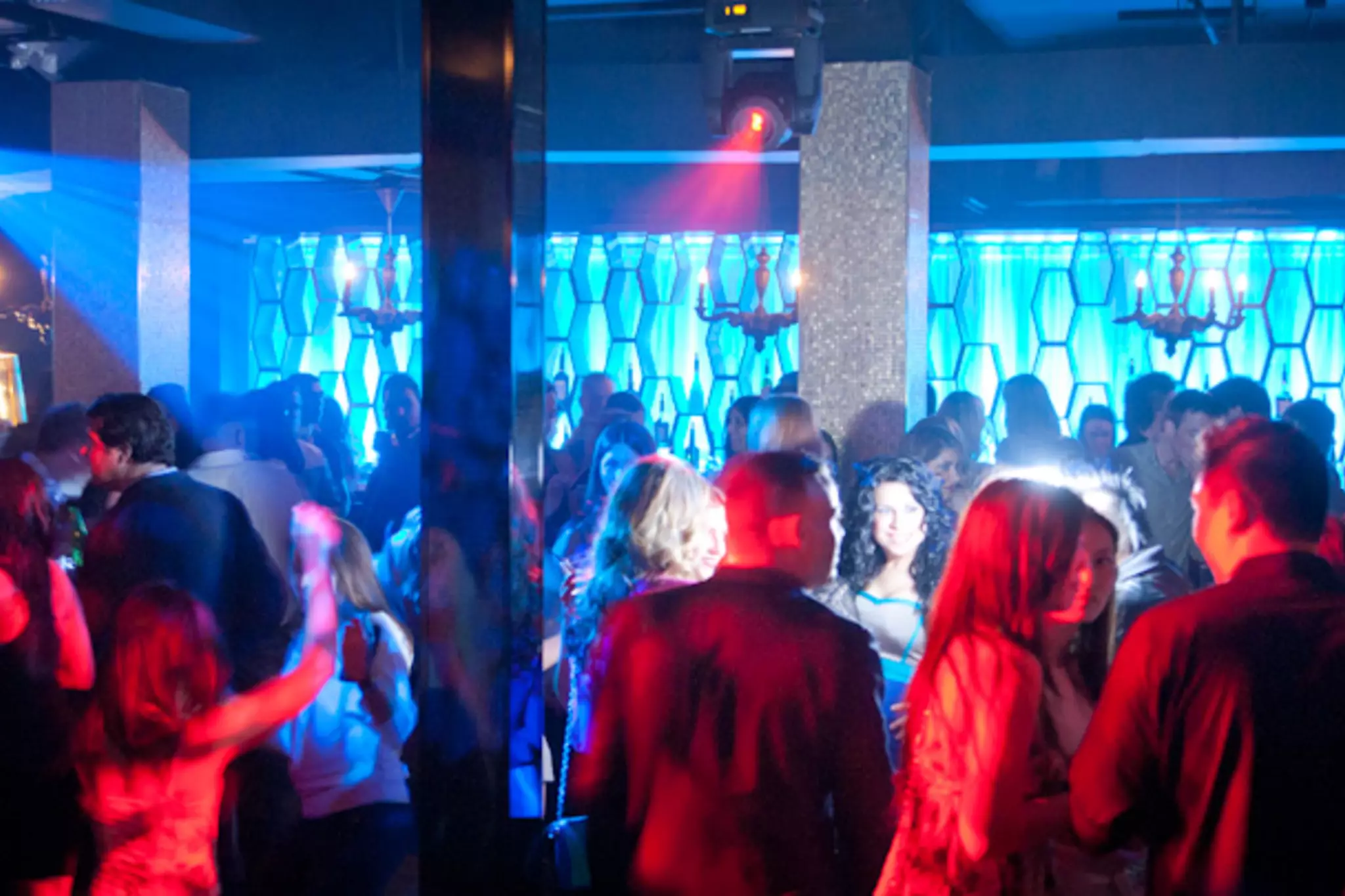 Another exciting place for club hoppers to have a good time – Fiction nightclub, lies in Toronto's Entertainment District. This double-story club features two bars, two expansive dance floors, and several booths. The fiction club is perfect if you want a cozy setting with dim lights for a tete-a-tete with your beau. You can dance off with your gang over Latin music as well as commercial Hip-hop hits. Due to its student crowd, the club allows urban streetwear as dress code.
Address: 180 Pearl St, Toronto, ON M5J 1L5, Canada.
Crowd Type: 19+
Music: Hip-hop, Latin, Top 40
Dress Code: Urban Streetwear
What to Wear at a Hip-hop Club?
The Hip-hop scene originated during the 1980s, and though the genre has moved beyond its old-school beat-driven essence, it has retained much of its sartorial sense. You can still find elements of 80s Hip-hop fashion even today.
So if you're an ardent Hip-hop fan, you may want to dress up to the vibe before hitting your favorite Hip-hop nightclub.
Paying homage to the incredible genre, you can dress up in nostalgic Hip-hop wear, which includes tracksuits, sheepskins, leather bomber jackets, mink coats, and sneakers.
But no Hip-hop fashion is complete without the dazzle of accessories. Incorporating a wide range of styles, you can go for accessories like sunglasses, rings, and gold jewelry. Women can opt for heavy gold earrings to make a statement at the club.
Heavy jewelry has always been a staple in Hip-hop fashion (remember Big Daddy Kane and his iconic gold necklaces), symbolizing wealth and an elite rebel nature.
The crux of Hip-hop fashion is loose, comfortable, and often baggy clothes. We recommend you stick to these basics, too, especially if you're planning to dance the night off.
Hip-hop Fashion Tips for Men
Go for trendy jeans, slacks, or even Khakis. This isn't the occasion for formal wear.
Don't even think about T-shirts. Go for collared shirts.
On that note, if you want to wear a T-shirt, make sure it's cool, and have a sexy jacket to put over it.
For footwear, go for leather shoes or sneakers. Match the color of your belt and footwear for a well-complimented look.
Put on some gold jewelry like necklaces or multiple rings.
Don't forget to wear cologne and apply some gel on your hair to look cool and smell good.
Turtle necks, tapered pants, and tank tops are a big no-no for the night.
Hip-hop Fashion Tips for Women
Whether you want to dress like Sharon Green or want to channel your inner Nicki Minaj, women truly have a world of options for Hip-hop fashion.
For women, we suggest you go layering. A spaghetti strap blouse under a cardigan will give you the perfect switch from the bar to the dancefloor.
If layering isn't your thing, go for a blouse and skirts or dress pants. Oh, and leave your khakis and jeans at home! You can do cooler than that.
Use vibrant-colored dresses for the night, but don't go overboard. You still have jewelry on the table.
Wearing slit dresses to flaunt your curves is a good option. If you have that bootylicious figure, choose materials like satin.
For footwear, we'd recommend you flaunt those feet. But not heels; you'd want to be comfortable while dancing.
Adding smokey eyeliner for the night will be the cherry on top of your makeup. You're ready to sizzle!
Speaking of sizzle, it's time for accessories. You can go for boho necklaces and earrings as long as they maintain your overall aesthetics.
Ready to Boogie on Hip-Hop Numbers?
Hip-Hop has become the most popular
music genre globally for nightlife establishments and the city of Toronto has some of the best clubs and bars dedicated to the genre.
If you're looking for the best place to get down under and forget about everything else, head to Barcode Saturdays for an enthralling night of drinks and dance mania. When Hip-Hop is on your mind, and all you want is to groove to it, Barcode Saturdays is truly the place to be.
Join us for a night of epic revelries and a fantastic clubbing experience to lose yourself on the top Hip-Hop tracks.
We await your presence this Saturday night!
Frequently Asked Questions
Which Toronto nightclubs play Hip-Hop music?
The top 5 Hip-Hop clubs in Toronto include:
1- Barcode Saturdays
2- Cake Nightclub
3- Call Her Juliet
4- Bar 244<
5- EFS Social Club
Which is the best Hip-Hop club in Toronto?
Barcode Saturdays is the best Hip-Hop club in Toronto.
What kind of music is played at Barcode Saturdays?
At Barcode Saturdays, we play Hip-Hop, R&B, Reggae, Latin, and Top 40 hits every Saturday night.
How can I get an entry at a Hip-Hop club in Toronto?
Many Hip-Hop clubs in Toronto, like Barcode Saturdays, offer free ladies' guest list entry. However, we advise reserving our bottle booths for a more premium clubbing experience.
Is Toronto a Hip-Hop city?
Toronto is recognized as the Hip-Hop capital of the world with a raving Hop-Hop scene.
Which Hip-Hop nightclub do celebrities visit in Toronto?
Barcode Saturdays is the number one celebrity nightclub in Toronto.
When can I visit Barcode Saturdays?
We open our doors every Saturday night for the hottest Hip-Hop parties in the city.
Where is Barcode Saturdays located?
Visit us at College Street near Kensington Market. The complete address is 423 College St #101, Toronto, ON M5T 1T1, Canada.