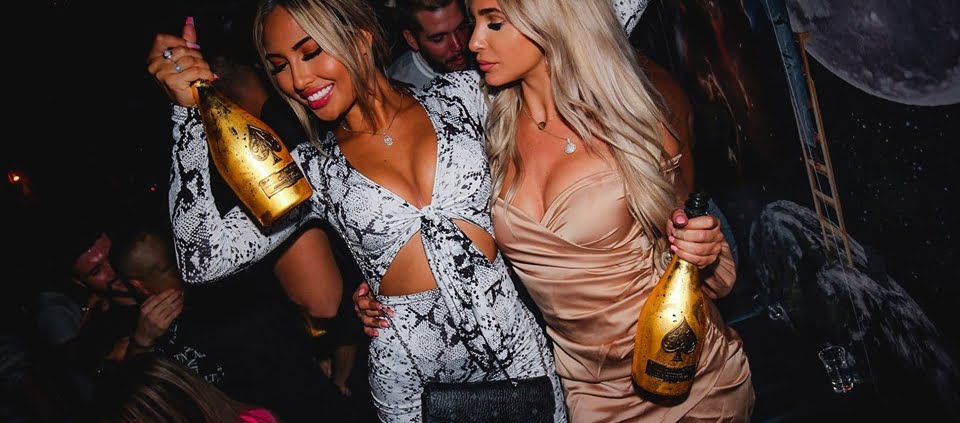 Which is the Hottest Club in Toronto?
A great club offers you the best of all worlds – a vivacious ambiance, boisterous crowd, impeccable services, riveting live music, and a wide selection of spirits and premium liquors.
Great bars and nightclubs aren't all that rare in a city like Toronto. Most likely, there's a unique watering hole in every neighborhood that has won Torontonian hearts. But how about taking it a notch higher? How about partying with the elites of the elites?
If you're looking to hit the spot where all the famous celebrities head, you have to ensure that you're at the top celebrity hangout in Toronto. Such an establishment caters to these renowned personalities, which means you can expect to spot a celeb or two when you drop by a weekend.
Bottom line: if you want to run elbows with the stars in Toronto, you must be at a club these celebs favor.
So, if you're curious about the chicest celebrity hangout in Toronto, read on.
Welcome to the Hottest Toronto Nightclub
Frequented by the city's elites, Barcode Saturdays is a must-visit Toronto nightclub where you get everything premium – from the interiors and bar to the live music and high-profile celebrity guests. We host the hottest Saturday nights in Toronto, where celebs party for hours nonchalantly.
Toronto is home to a number of sporting teams, namely Toronto Blue Jays, Toronto Raptors, Toronto FC, and Toronto Maple Leafs. Beyond sports, there are also prestigious theaters like the Royal Alexandra Theater, Ed Mirvish Theater, and the iconic TIFF Bell Lightbox that hosts the Canadian Film Festival every year. Thus, it's no surprise that these sports stars and celebrities prefer our trendy nightclub for their Saturday nights.
Feast your eyes on these celebs while swaying on the dance floor at Barcode Saturdays.
Pure Live Music Entertainment
Celebrities aside, you can also expect a dose of sheer nightlife entertainment at our club. Drop by and witness the hottest DJs spinning heart-pumping Hip-hop, Reggae, R&B, Trap, Latin, and Top 40 hits.
We regularly host local favorites and international heartthrobs who keep playing infectious mixes all night long.
Premium Bottle Services for an Elite Experience
Reserve our bottle services and VIP bottle booths when you want to upgrade your celebration and party like the celebs do. With four packages that can accommodate up to 8 guests, you can personalize your nightlife celebration with premium bottles, champagnes, and other accompaniments.
Our bottle services come in silver, gold, diamond, and platinum packages, each with distinct offerings for a specified number of guests.
By reserving a bottle booth, you can skip the queue and get priority entry with a prime view of our club and live music area. A dedicated server will be at hand to assist you with everything you need for the night.
Free Cover & Champagne for the Ladies
Ladies always party free at Barcode Saturdays. Alongside a free cover, we also offer a complimentary bottle of champagne to get the scene started. You must sign up on our guestlist and arrive at our club before 11:30 PM to avail the benefits.
So, if your all-girl group is celebrating a bachelorette or a birthday party, make sure to feature on our guestlist for an electrifying late-night party.
Turn your Special Occasions into Extraordinary Affairs
If it's your birthday, an anniversary, a bachelorette, or any occasion worthy of celebration, head to Barcode Saturdays for the ultimate experience.
Our exciting nightlife offers the birthday boy or girl amazing surprises with free entry, comp on drinks, and plenty of other options.
Celebrate with the elites of Toronto and enjoy the whole club gathering together to wish you on your name day. You can also book a bottle service on your special occasion to be part of all the fun while enjoying VIP perks. We also provide a number of allied services like bachelorette party ideas, event planning, and more.
Whether it's a date night with your partner, a bachelorette party with your gang of bridesmaids, or just a regular nightlife tryst with the crew, Barcode Saturdays has got you covered.
The Most Sensational Nightlife Parties in Toronto
When it comes to our much-awaited annual events, expect a head-spinning party that takes the nightlife vibes through the roof. Our annual parties are unmissable events when our club transforms into a microcosm of entertainment.
We feature special guest DJs and MCs and host renowned celebrities who add dazzle to an already glittering event. At Barcode Saturdays, we host the following annual parties:
The Toronto Caribana 2023 is when the whole city comes alive with street music and Caribbean-style masquerade performances. Every year, right after the iconic Grand Parade – which marks the central event of the carnival weekend, we host a sensational Caribana party.
Join us in creative costumes and masquerades to experience the Caribbean island vibes with live Hip-hop and soca, Caribbean-inspired cocktails and delicacies, and special surprises deep into the night.
Scare the spooks away with a spine-tingling Halloween party at Barcode Saturdays. Transport into an after-life celebration with ghostly decor, sinister drinks, and a petrifying vibe.
Countdown to new beginnings in true Toronto spirit at Barcode Saturdays' annual NYE parties. Celebrate the past and start your New Year with an amazing party full of live DJ, Hip-hop music, party favors, special drinks and food, and an upscale ambiance that boosts your holiday spirit.
Whether you're hosting a party here with friends & family or with your date, take advantage of our specially crafted New Year package specials and party in style well and beyond midnight.
Join the Hottest Nightclub in Toronto
Barcode Saturdays has been providing a premium nightlife experience in Toronto for nearly a decade, all thanks to our patrons who keep visiting us for more.
Celebrate special occasions or just a Saturday night break from work at Barcode Saturdays; your reason to party doesn't matter. All that matters is that you and your crew get an unmatched nightlife experience unlike any other in Toronto.