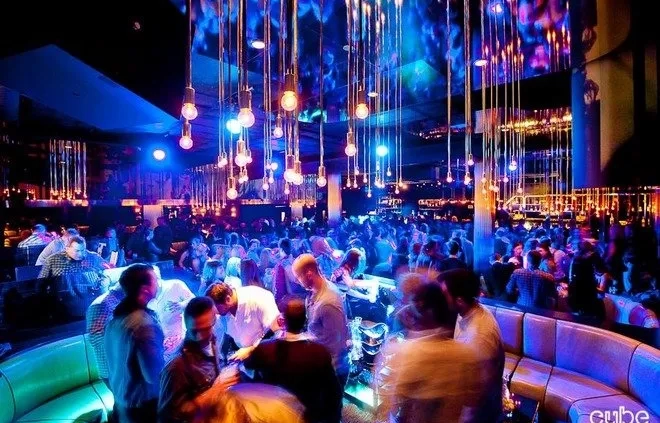 Is Toronto Good for Clubbing?
Toronto is the capital of the Ontario province and the largest metropolis in Canada. It boasts of impressive skyscrapers, sports facilities, theaters, galleries, museums, and more. The city also comes alive once the sun sets in. Various neighborhoods become a hive of activity for bar crawlers, clubgoers, and party animals.
Toronto has a diverse and youthful population. It's the melting point of various ethnic groups that speak multiple languages across neighborhoods. It's the Canadian capital for music, theater, film, art, and events. There's a mouthful for everyone in Toronto, from art galleries and sports institutions to national monuments and various cultural venues.
As such, there are no dearth of bars and nightclubs in Toronto that offer a jolly good time. From tapas to wines, local breweries to globally-inspired cocktails, dive bars to cozy speakeasies, one can find an establishment that satisfies their taste buds.
Which are the Best Places for Clubbing in Toronto?
Toronto is a hotbed of scintillating parties and nightlife events. Not just one or two, but various neighborhoods contribute to the city's nightlife scene. Here are some of the top areas to visit once the sun goes down:
This relatively new neighborhood has been dubbed the SoHo of Toronto. Once full of industrial buildings and warehouses, this locality today is the center for various clubs and restaurants. This neighborhood brings nightly entertainment aplenty ranging  from poolside hangouts and chic hotels to rooftop patios and live music venues.
Best Place to Hangout at King West:
Bar Wellington: Tucked at the corner of Portland and Wellington, this casual restobar is famous for its beer taps and regular pub offerings like steak sandwiches, steak frites, Guinness Stew, and more.
Address: 520 Wellington St W, Toronto.
Named as the second coolest neighborhood in the world by Vogue, Queen West is a trendy hotspot for bar-hopping among the locals. It has an urban mix of bars, boutique hotels, upscale lounges, and various nightclubs.
These watering holes at Queen West become densely packed every night, especially during the weekends.
Best Place to Hangout at Queen West:
Shameful Tiki Room: The only thing shameful about this Hawaiian joint is that a single visit may not suffice. Exotic drinks welcome you on board the Shameful Tiki Room. Its combination of tropical and urban decor makes it quite fun while you sip on your Chi-chi cocktail and other tropical drinks.
Address: 1378 Queen St. West.
They don't call it the Entertainment District for nothing. This region between Spadina Avenue and Queen West is full of eclectic cocktail bars and clubs. The Entertainment District is also a local favorite for shopping, dining, theaters, and much more. A single visit to the Entertainment District and you'll witness a vibrant crowd of all ages coming together, be it for after-work drinks or a Saturday night extravaganza.
Best Place to Hangout at Entertainment District:
Bar 244: Bar 244 is a non-pretentious club for sheer dancing energy. Every Saturday night, Bar 244 is packed with a young crowd who blur the lines between the two levels of the dance floor. Groove the night away to Top 40 hits, and other remixes dished out by the DJ.
Address: 244 Adelaide St. West.
Ossington Avenue is amongst the hottest strips in the city that becomes a beehive of activity after dark. The sheer diversity of bars and clubs in this neighborhood spoils you for choice, from no-nonsense nightclubs to local watering holes.
Best Place to Hangout at Ossington Avenue:
Sweaty Betty's: Sweaty Betty's has been one of Toronto's most popular dive bars for well over two decades. As soon as you enter, you're bound to love the vintage vibes here with flash art framed on maroon walls. The dimly-lit bar becomes cramped on weekends, offering a great selection of beers and whiskeys. Recently, Sweaty Betty's extended their menu to include cocktails as well.
The Annex lies just alongside the University of Toronto. Needless to say, the neighborhood is primed with trendy bars that cater to a young population of students and working professionals. This lively district is full of comedy show venues, live music bars, and pretty much everything to hype the night.
Best Place to Hangout at The Annex:
Coda: Coda is amongst the best-known places in Toronto for the Techno-crazy crowds. Making excellent use of the space, Coda has an expansive front stage for a live DJ, along with comfortable booths and couches on both sides of the stage.
You can find everything from standard liquors to quirky cocktails and everything in between.
Address: 794 Bathurst St.
This trendy, cozy Italian neighborhood has all the vibes. Home to some of the most renowned nightlife spots in the city, Little Italy is where the locals head for some late-night snacking and a couple of clinks with pals. There are also Sicilian-style sidewalk cafes offering artisanal gelatos and other Italian mouthfuls.
Best Place to Hangout at Little Italy:
Barcode Saturdays: Located at College Street adjacent to the Little Italy neighborhood, Barcode Saturdays has disrupted the city's nightlife by setting a new standard for luxurious clubbing. Every Saturday night, our opulent haven comes alive with live Hip-hop, R&B, Reggae, Latin, Trap, and Top 40 party anthems. We're the longest-running party ritual in Toronto, with an incredible atmosphere that has become the hotbed for celebrities.
Rub your shoulders with the city's elites, enjoy premium offerings, and an upscale atmosphere that sets your party mood straight. Barcode Saturdays is the place to be for celebrity events, private parties, or just a regular Saturday night of dancing.
We offer complimentary cover and a champagne bottle to ladies who sign up on our guestlist and arrive before 11:30 PM. You cannot miss our bottle services, with four package options and varying party inclusions.
Whether you're looking for a night out with friends, escape the work routine, celebrate a birthday party, or just want to hear up the dancefloor, Barcode Saturdays is the place for it all.