Tips to Choose the Perfect Nightclub for Your Saturday Night Party
Saturday nights are meant to let off some steam! And what better way than going for a weekend of clubbing with your best buds over the best brews (not talking about coffee here)?
Obviously, we all face a myriad of choices when looking for a venue for our weekend parties. You'd want a cozy yet vibrant place to unwind, socialize, meet new people and make memories; anything else is bound to be a complete downer.
This article will help you to choose the perfect nightclub for your weekend gigs:
The best way to know about a place is to read how others felt about their clubbing experience in online reviews. So if you haven't been to the place before, online reviews will reveal a lot of insight into the nightclub.
You can check the nightclub by performing a simple Google search and looking at the ratings and reviews left by previous customers. The search will also reveal the exact location of the club on Maps, along with pictures of the place clicked by visitors.
Social media like Facebook and Instagram are also great mediums to check reviews of a business. Don't just hook up on the highest-rated reviews; read through the list to filter spam and fake reviews.
If any of your friends or neighbors have been to the club, ask them about their experience and the quality of service.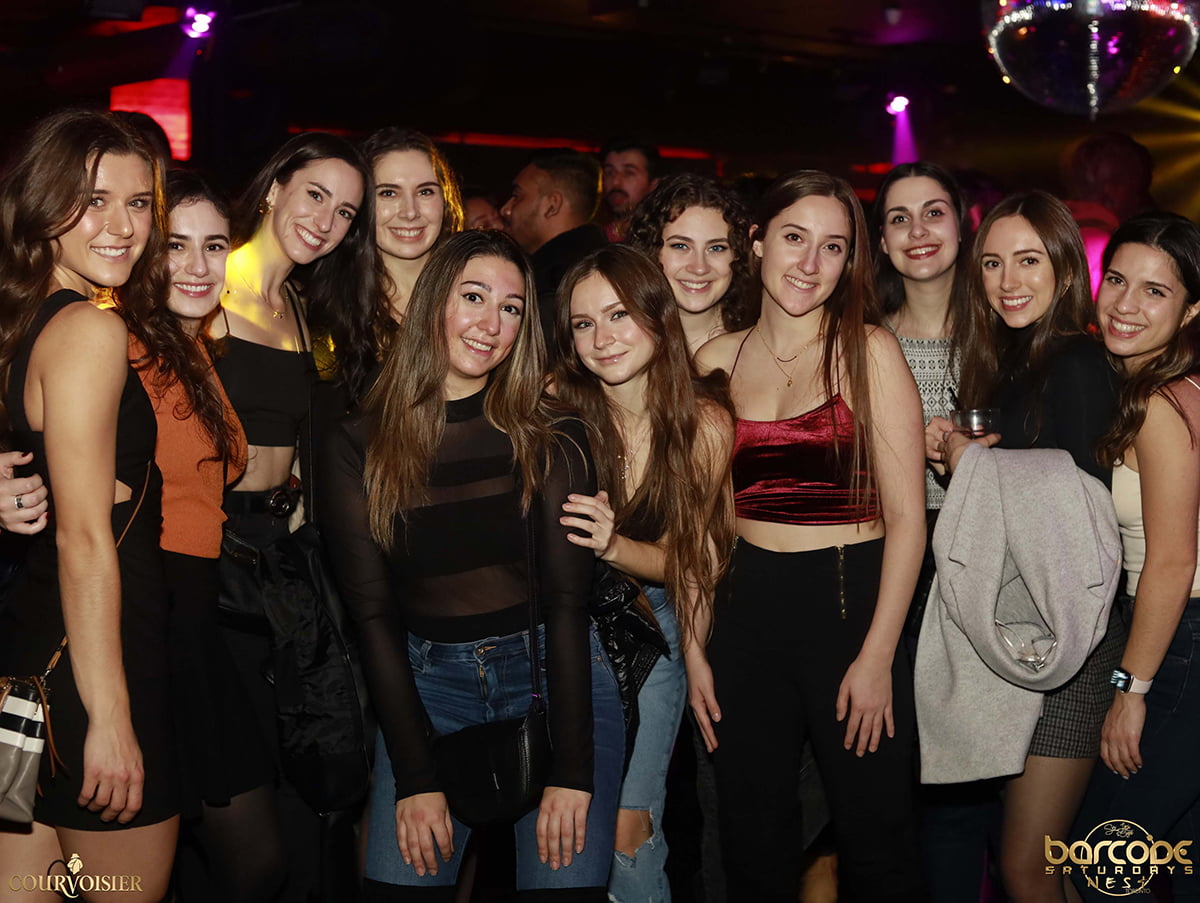 Check their Offers and Packages
Every nightclub offers discounts, happy hours, offers, or package services during the weekends to attract more people. Visit their website or social media profiles to know about any such incentives that may be active when you're planning the party.
Such incentives can help you save money, especially if you've got a large group looking for a night of free-flowing frivolities.
Your budget plays a huge role, especially if you're a regular clubber who defines weekends with parties. Celebrating life is excellent, but it shouldn't burn a hole in your pocket.
Set aside a certain portion of your income if you like parties every weekend. If you're an occasional one, you should be wary about any significant expenditures that you may need to incur and set aside a reasonable sum for the gig.
Of course, if you have a group, it helps to lower the burden on each individual while multiplying the 'fun' factor.
This may sound like an unnecessary adventure before a weekend party, but once you've short-listed the venues, visiting them will give you an idea of what it's like. You can check out their service, what kind of music they play, how late it is open, etc.
Weekend parties usually hit past midnight, so you'd want to ensure public transport facilities near the location. Check the area around the club. Are there other clubs or restaurants in the place? Do you expect the area to be well-crowded during the night?
All of these small factors chip in to give you peace of mind about your safety and enjoyment before the party.
Do you want to enjoy the celebrity life downtown? That's where VIP packages come in. You can check with the nightclub about any VIP privileges on bookings and the particulars of the table.
If you're celebrating a memorable occasion, VIP lounges are the thing for you and your group, with personalized services that make everyone feel special.
Barcode Saturdays have VIP bottle service booths to host your memorable events in downtown Toronto. Our VIP packages give you access to premium bottles and services with a hosting capacity of up to 8 people.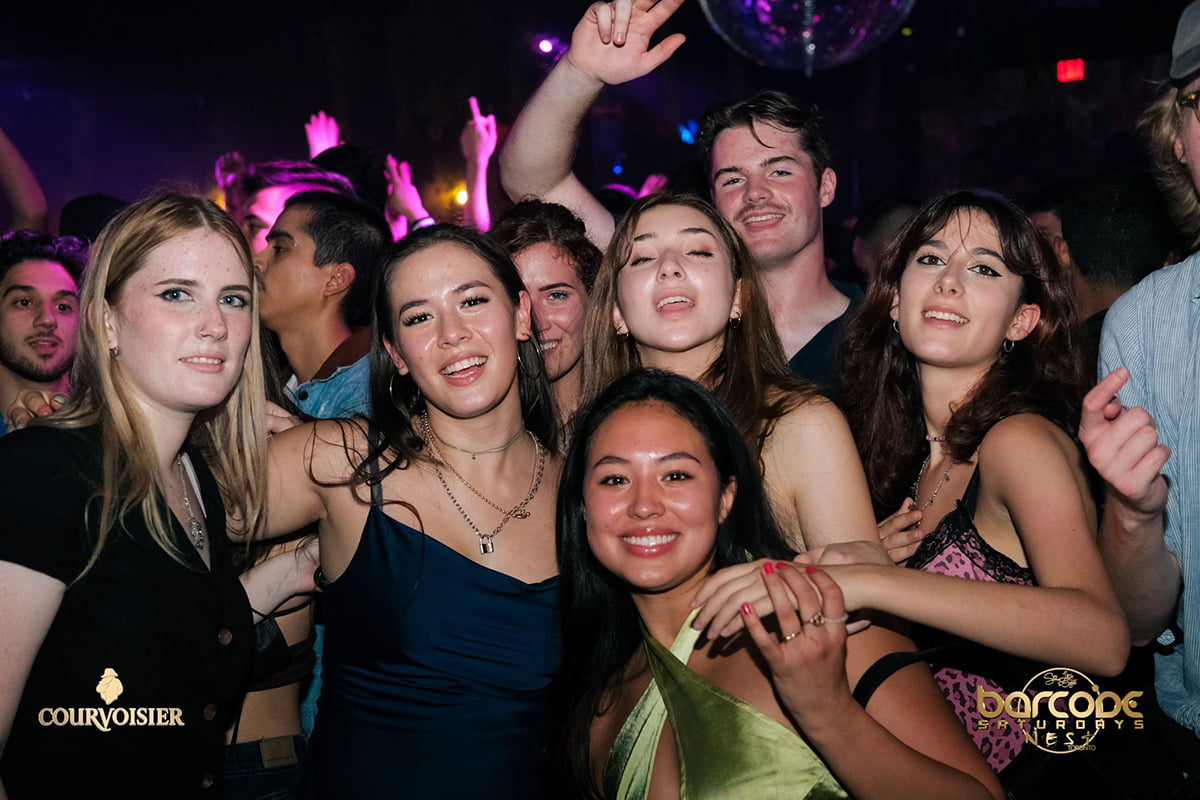 What's Special on the List?
Saturdays drive nightclubs and discotheques. And in order to maintain a lively and vibrant atmosphere, they need to satisfy the crowd with lucrative offers, discounts, and of course, house specialties.
Many pubs sell special craft beers, LIITs, Margaritas, Wine, etc., during the weekends. Knowing about them can help you choose the pub with the offer that vibes with your group. And while you're at it, it would be great to check out the food menu as well for any special delicacies due for the night.
Get Your  Party Fix at The Heart of Toronto
Barcode Saturdays is a premier nightclub set at the heart of the vibrant city of Toronto. Encapsulating everything that this vivacious city stands for, we love to host party animals deep into the night with groovy and chart-busting hits.
We're the top-choice nightclub for birthdays, bachelorette, and other special parties with a friendly atmosphere and inviting food and drink choices.
Reserve your unique bottle service booths or feature on our guest list to experience the panache of clubbing experience in Toronto. Our doors are open to Reggae/Hip-Hop and RnB lovers and all those who like to indulge in a night of groove and moves in the best nightclub in town.