How to Plan for a LIT weekend party?
Ever wondered why God gave us Saturday? The answer is simple, to set the tone straight for a night of unwinding, frivolities, and carefree partying. After all, who doesn't want to hit the dance floor after a stressful week of work?
A lit party at the end of the week with your gang lets off steam. The night encapsulates the lighter things in your life that are worth celebrating. And where better party than the downtown heart of the Canadian lifestyle, which is Toronto?
But, there's a catch here.
You can either party or really party! What we mean is you need a bustling venue to get the party mood going, and of course, you'd want the best possible arrangement that lasts through your night of joy. As the most hardcore party people would tell you: you simply can't prepare enough (thanks to those random party poopers).
So, without further adieu, let's take a look into what you can do to make your weekend party to the next level without any bloopers:
What's on Your Mind?
The first question you'd want to ask yourself and the gang is: what kind of Saturday night are we looking for? Is it a celebration (save the 'everyday's a celebration' jargon)? Is it someone's birthday? Are we looking at a dance-to-death party?
Whatever your reason may be, it's essential that everyone involved is on the same page. If there's a purpose to your party (birthday or a bachelorette), then we'd suggest you 'man up' and start preparing accordingly.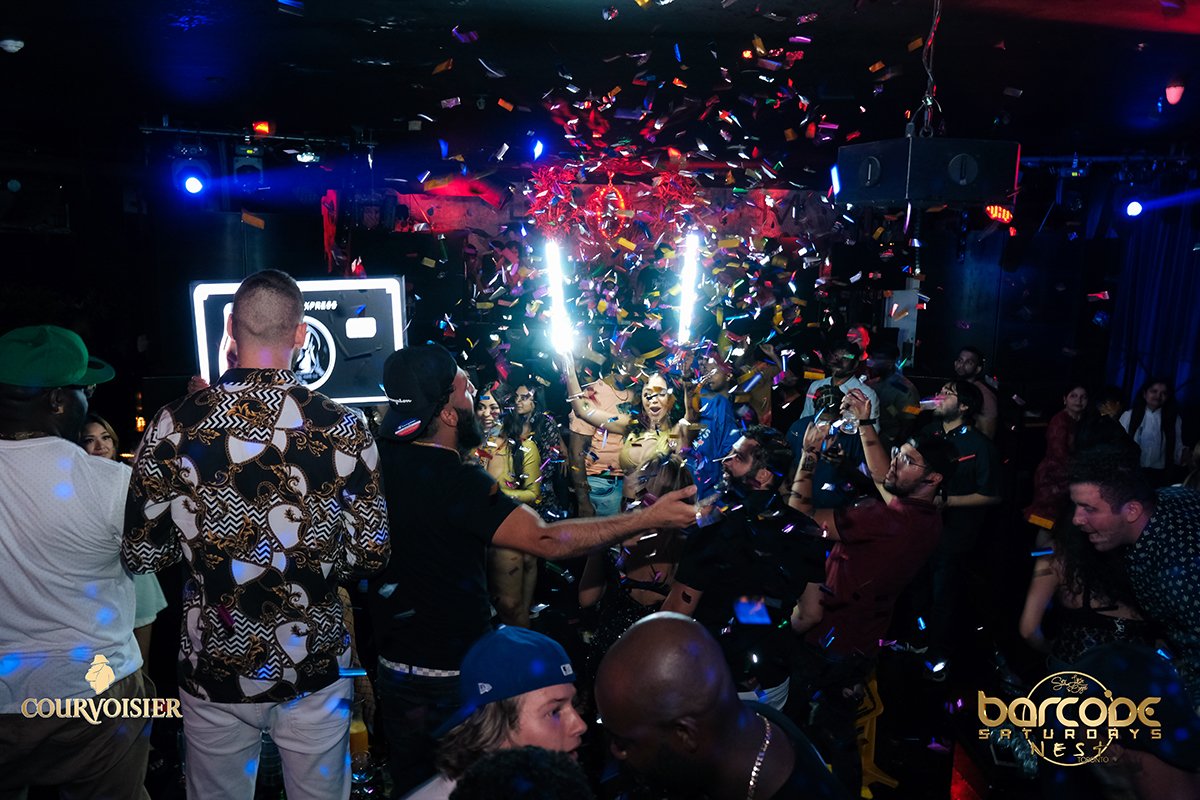 Yes, we're referring to the venue of your grand party. The essentials of a great party lie in the ambiance and vibe of the venue. A Saturday party calls for a place that can channel your grooves to the perfect beats amidst great food and professional service from the staff. But most of all, you'd want the venue accessible and available to host your weekend gig.
So, after you've shortlisted the club, check up on them regarding availability during the weekend. Remember, Saturday nights are the prime hunting grounds for nocturnal party animals, so expect the hottest venues to be full of capacity as the weekend approaches.
At Barcode Saturdays, we elevate the party vibe to optimal levels of carefree grooving with top 40 Hip-Hop and Reggae tracks deep into the night. Contact us by filling out the form and feature on the guestlist, or book a bottle service booth in advance at Barcode Saturdays for a memorable clubbing experience.
You shouldn't be waking up on a Sunday morning trying to figure out your depleted bank statement. Once you know the venue and what kind of party you want, consider your budget and set a realistic expectation of how much you can spend.
Clubbing is a great therapy to let go of the monotony in life, but it shouldn't come at an extravagant cost. Discuss the financial nitty-gritty with your clubbing mates to enjoy the night unhinged.
Theme parties are all the rave until someone doesn't follow the theme! If you've got a themed party planned for the weekend, make sure that you communicate your requirements to the club or venue where the party is due to take place.
Delegate the management to a responsible person in your group to ensure that everything's in place and set for a night of absolute banger. Lastly, remind everyone of the theme before the day of the party itself, unless you want someone dressed up as a pirate to a sailor's party!
Avoid Driving to the Venue
If you're an alcoholic, even an occasional one, it would be wise to stay off the wheels during your party night. Take a cab to the destination or ask your friend or colleague to drop you off. If someone in your party group doesn't drink, hitch a ride with them.
Having fun is great, but you should enjoy it responsibly, free of any risk to yourself or others.
Hydrate Well Before & After the Party
It's easy to forget about hydrating yourself before a party. The night will demand a lot of water and energy, which will also be impacted if you consume alcohol. Without adequate water intake, you may well wake up dehydrated and rueing the previous night.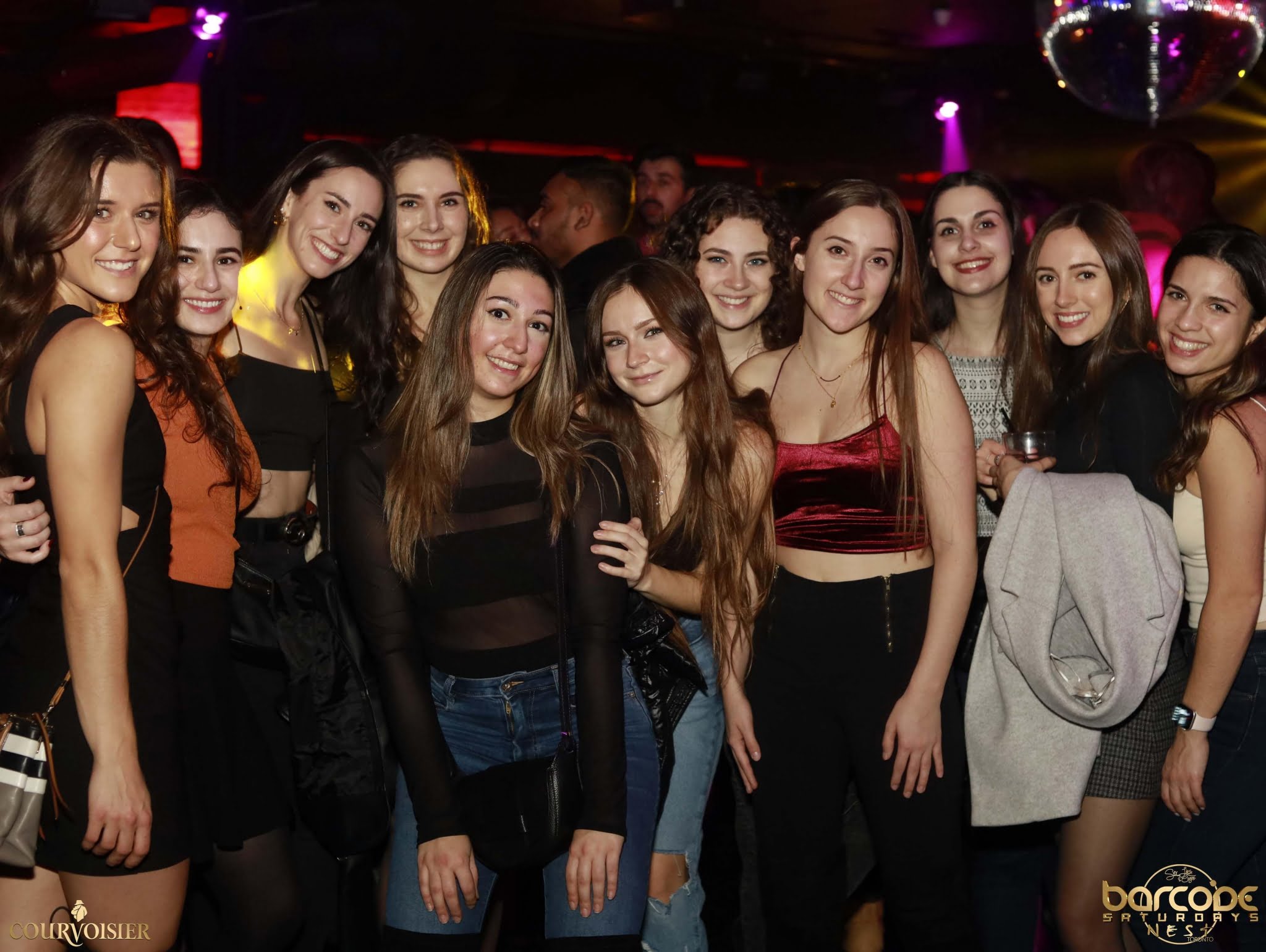 Elevate Your Weekend Mood with Barcode Saturdays
Ready for a night of dazzle?
Barcode Saturdays are the pinnacle of clubbing life in downtown Toronto, with nights impossible to forget. Revel in our unique line-up of Reggae and Hip-Hop artists along with DJs who play the hottest top 40 tracks to set you moving.
You can feature in our guest list for the weekend or make reservations for a bottle service booth. Barcode Saturdays promise an unforgettable clubbing experience at the heart of Toronto with sensational music, booze, food, and mood.