How to Throw an Epic Nightclub Birthday Party
Your birthday comes once a year. Needless to say, it's a special occasion that calls for beers and cheers with your loved ones. Parties could be a dime a dozen, but birthdays are something special, set apart by the privileges you're bound to receive from friends and family. Such a need for celebration calls for an epic arrangement that embodies the night in your memory forever so that you can look back at it with a smile on your face.
Birthdays are for celebrating oneself, so selecting the best possible venue to host the bash is a great way to start planning for the occasion. You need a place with ample space to host your guests and ensure that they have a good time. Homes are a cozy and cute space to do so, but implementing your unique ideas in an enclosed space can be tough. There may also be the problem of accommodating so many people in a house.
This is where a dandy nightclub comes in! Nightclubs are designed for epic parties like birthdays and bachelorette parties, so throwing your party in one venue will multiply the fun factor for all your guests.
So, if you're or one of your loved one's birthday is approaching, here are a few tips that can help you to throw an epic birthday bash that'll be cherished for long:
Choose the Perfect Nightclub
The first step to take is choosing the best venue to host your party. You'd want a nightclub specializing in birthday themes, has lots of space to host your guests, and, obviously, has an extensive food and drinks menu options. Throwing your party at a nightclub or bar gives you access to their amenities and professional service. You don't need to worry about the nitty-gritty as they're well-versed in managing such parties.
Shortlist the best nightclubs for your birthday party and check on them for availability. Also, ask around what kind of amenities or packages they have. If your party is due on the weekend, find out if there are any live gigs in your city to make the occasion more lively.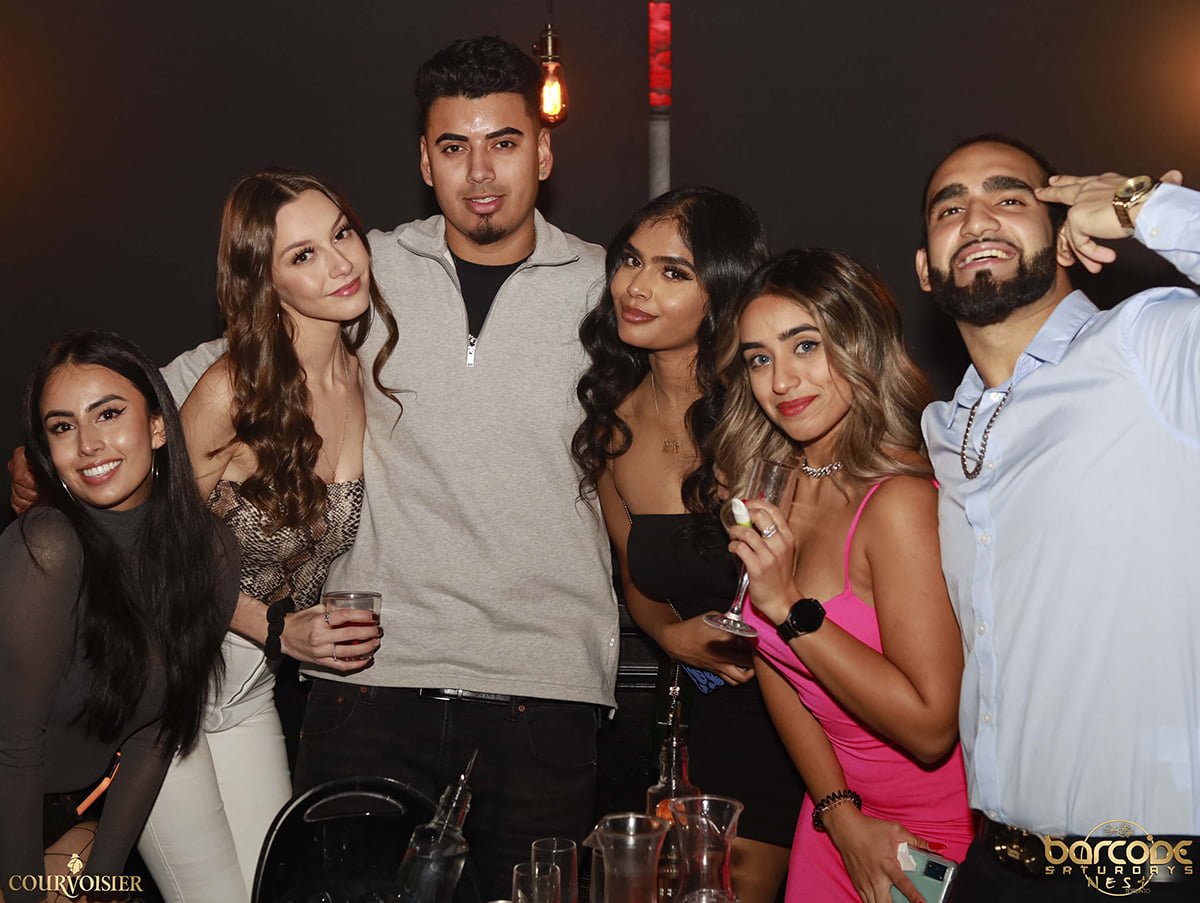 Choose your Mates Carefully
Birthdays are best enjoyed with your core group of people who've been by your side through thick and thin. But, it's also an occasion where it's all about you. Having said that, it's best that you be wary of the people you're inviting to your bash.
The kind of enjoyment with friends will vastly differ from those with your family members. Your professional circle may also see things differently in terms of celebrations. The idea is to have people around you who can sync and get along with each other for a fun and memorable birthday party.
Special Offers and Packages
Every clubhouse has its own offers, packages, and other services to cater to a wide variety of party animals. From a cozy space for 2 to a barroom with a capacity to host a large group, nightclubs segregate their spaces to accommodate all kinds of groups.
At Barcode Saturdays, you get access to our premium packages that make you and your gang feel like celebrities in the house. Our bottle booth service is the best in the city, which accords VIP treatment to you and your gang. Get personalized services at our bottle booths with four lucrative options to choose from. Host up to 8 people for your birthday or bachelorette bash and enjoy the highs of cosmopolitan life in downtown Toronto.
You can also contact us to host a banging private party and have the whole club to yourself with amazing service, food, drinks, and music.
What Music Do They Groove too?
Many consider this as an indirect factor in choosing the best nightclub for a bash, but the music of a place determines the vibe of the crowd, depending on whether you want music to sway or dance-to-death will play a role in selecting the ideal venue.
At Barcode Saturdays, we play the ultimate party mix, with RnB, Reggae, and Hip-Hop being the prime sonic appetizers. Our resident and guest DJs also make you groove to the hottest top 40 tracks deep into the night for a memorable clubbing experience.
Light Up Your Birthday Bash with Barcode Saturdays
The pinnacle of nightclubbing in Toronto, Barcode Saturdays is the staple diet of party animals who like to take on the night. Discover the best music, crowd, and beverages that elevate the occasion with a touch of class.
Our VIP packages are designed for the ultimate party gang, with the choicest drinks ranging from premium and house champagnes to party shots of vodka, gin and tequila. What's better is that ladies can party with us absolutely free with no cover charges for admissions until 11:30.
Contact Barcode Saturdays to personalize your celebration and host an unprecedented private birthday party that is well etched in the memory of all your guests.