A date doesn't just help you to connect with your partner, but it also creates memories and adds spice to your relationship. Dates are the perfect way to know someone better and form strong bonds with them. But planning and executing the perfect date night is more complicated than it seems, and we're here to help you get through it.
Dating your love interest is essential, as it eases you into one another and enables you to connect on a deeper level with your partner. And what's better than to take your partner to a ravishing night at your favorite bar or nightclub for a night of moves and grooves?
Taking your partner to a nightclub paves the way for a memorable night. Whether you want to hold conversations over a couple of drinks or take to the dancefloor with your beau, you're bound to have an awesome dating experience.
So without further adieu, let's take a look at the best dating ideas at a nightclub.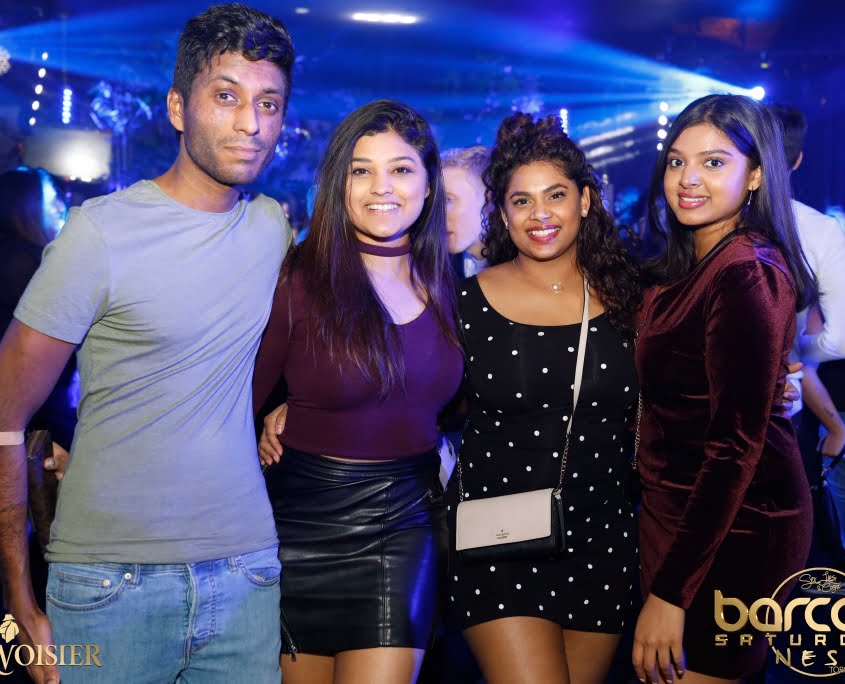 Top Dating Ideas at a Nightclub
The primary thing to remember here is that every couple may want different experiences from time to time. What you consider 'fun' may not be the cup of tea for every couple out there, so you'd better start by understanding your partner's preferences.
Do you guys want a conversational date, or are you looking for something more wild? Do you plan on getting tipsy or just shaking a leg with your partner?
Answering questions like these will help you plan an unforgettable date night.
A Dinner Buffet
A great way to bond with your loved ones is, of course, food. And nothing sounds better than a three-course meal and a bottle of wine to go along with it with your beau.
This one's for the 'foodie' couples. Buffets are an extension to dinner date nights, which give you the extravagance of choice. You and your partner can visit a club with buffets and extensive options for drinks.
The couple can enjoy gastronomic delights with perhaps a bottle of wine or champagne for a memorable date night.
A Dancing Spree
Let's get one thing straight, dancing never disappoints!
Nightclubs serve as the perfect venue for those who love to hit the dance floor with their partners. The best thing about dance dates is that you're spoilt for choice with so many clubs playing different genres. Whether you prefer electronic numbers or are more of a Hip-Hop and R&B couple, chances are that your city has a plethora of options. You can go ahead with a nightclub that plays your favorite genre or try something new altogether.
Barcode Saturdays is a Toronto nightclub that pumps out Hip-Hop, R&B, Reggae, Trap, and Latin music hits every Saturday night. We're the top clubbing choice in the city, with experiences that can be as wild and classy as your relationships. Whether you want to join us for a night of fist-pumping and foot-tapping or are looking to celebrate love with a bottle of champagne, we've got you covered.
A Celebrity Affair
As date nights go, few things can match this one in class. If you want to spend some private time with your partner with a touch of royalty, then reserving a VIP bottle booth at a nightclub is the perfect choice for you.
Most nightclubs have a VIP bottle booth which gives you the luxury of having a personal space all by yourself, along with dedicated services and offers. Most nightclubs have different packages for VIP bottle booths along with many offerings like premium drinks and champagnes.
We'd love to host you and your partner on the special date night with a dedicated booth for intimate times. At Barcode Saturdays, we're the best club in Toronto, offering the royal VIP bottle booth experience. Our bottle booth packages come with four options and give you the choice of premium drinks and house champagnes, along with two different options for sound systems at your disposal.
A Karaoke Night
Let's face it; karaokes are fun. And it's also something that many clubs in your city may offer.
Fret not if you're a little nervous about karaoke or unsure how you'd sound. The best thing about karaoke is that most nightclubs pretty much don't care whether you can carry a tune or not. And hey, even if you get it all wrong, your date would still give you marks on the sweet effort you made. Nonetheless, a karaoke night is bound to stay in your memory lane for long.

The Perfect Date Calls For a Perfect Nightclub
So, now that you and your partner are on the same page, you'd want to start by selecting the best venue possible. Depending on whether you're looking for a quaint scene or more electrifying, choose the club that offers you the ideal experience for a memorable date.
Barcode Saturdays love hosting date nights and other personal celebrations like a birthday or a bachelorette party. Contact us for reservations and more info.
We hope you liked this article. Visit our blog section for more insights and tips to elevate your clubbing experience.