Best Club for Birthday Party in Toronto
Are you in the mood to add that extra spice to your birthday this time? Or maybe it's your friend's birthday, and the celebrations call for something special?
Whatever the reason, if you want
to ditch those boring annual cake-cutting ceremonies and pesky relatives through the evening, a nightclub may be the unique birthday party experience that sets the stage for a memorable event.
That said, the quality of the nightclub will play a huge role in how the night unfolds. So, you need a nocturnal abode combining the best offerings (yes, we mean drinks) and a sassy vibe where you and your besties can let loose with all the arrangements taken care of.
Enter Barcode Saturdays!
Barcode Saturdays is a premium nightclub at the heart of Toronto that's perfect for carving up memories for birthdays, bachelorette parties, and other private celebrations.
Read on to know what makes us the best destination for your birthday celebrations and what you can expect at our luxury establishment.
An Upscale Clubbing Vibe Unlike Any Other
Clubbing at Barcode Saturdays is like being transported to a different realm while physically being in downtown Toronto. Expect a unique experience in store for all your guests – from a riveting ambiance and an enchanting vibe to state-of-the-art music, lighting, and decor. Get drenched at the best nightlife spot in Toronto and experience non-stop entertainment with live music, premium drinks, private spaces, customized birthday decor, party favors, and much more at Barcode Saturdays.
The Hottest Saturday Night Parties in Town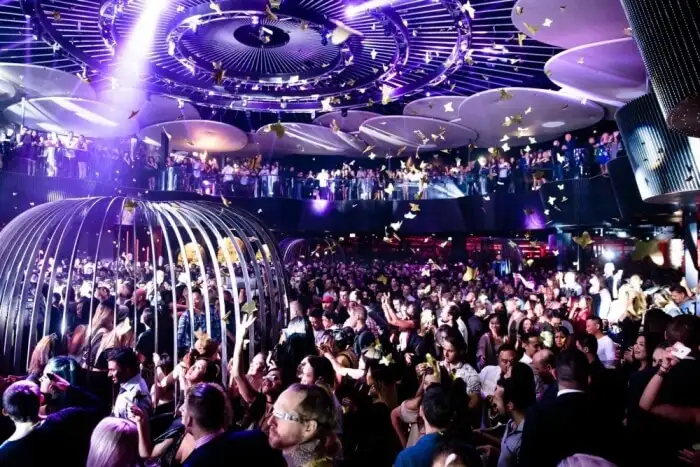 Every Saturday, Toronto's nightlife comes alive because we host the most sizzling Hip-hop, Reggae, R&B, Latin, and Top 40 parties in the city. Enjoy a lavish meal, ring the glasses with your favorite alcohol, and boogie to live DJs spinning first-pumping party anthems for you. Hit the dancefloor with your friends and groove to the latest hits and mixes dominating music charts around the globe.
Not a Hip-hop fan? Don't worry; plenty of other things are in store for you.
Our Annual Parties and Special Events are Iconic
And that's to put it plainly! At our happening Saturday nightclub, every weekend is a celebration. But we take it a notch higher when it comes to special events.
Our nightclub is widely acclaimed and known for electrifying NYE, Halloween, and Caribana parties that are attended by locals, celebrities, tourists, and people from all walks of life. We oversee a huge demand during these events because we're the number one party ritual in Toronto.
We Know How to Throw an Epic Birthday Party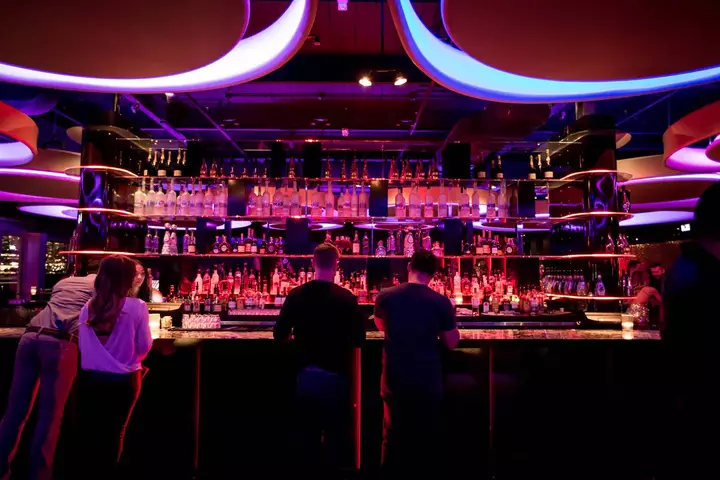 There's a reason we call it 'happy birthday.'
Birthdays just come once a year, so let's make it worth the while. At Barcode Saturdays, we take care of everything for your birthday parties from planning to preparation so that your guests can have a total blast. We can make it happen no matter how many guests are hopping on your special day.
Our birthday party packages are crafted to provide a superior experience to all your guests. Custom decor – check, cakes – check, a DJ shoutout – sure thing!
Experience premium entertainment at your birthday party with your choice of package. Our birthday packages start from $200. The basic package include:
6 x admissions
1 x non-premium bottle
6 x cupcakes
Birthday booth decorations
Balloons
If you have more than 10 guests, we request you contact our management team, who will sort out everything for you. You can also customize your party as per your requirements. Just let us know!
We can make your birthday an instant, Instagram-able hit. Here are some of the top features of our nightclub that'll surely accentuate your birthday celebration:
Get your Ladies in… for Free!
No need to rub your eyes because you read that right. All you ladies can party for free at Barcode Saturdays by signing up on the guestlist. Just arrive before 11:30 PM and skip the queue to get exclusive entry to our club.
A Sweet Gesture for the Ladies
If no cover charges have got you interested, wait for it! If your name is on the guestlist and you arrive before 11:30 PM, you'll get a free champagne bottle from our end.
A Private Bash? No Problem.
Draw in the gang to close quarters, get dedicated services, hit the dancefloor, and go back to your private space with our bottle booth services. If you and your crew are looking for the royal treatment for this birthday, our bottle services are designed for people of your taste.
A Premium Flavor to Your Celebrations
What makes a special occasion even more special? Perhaps a bottle of Courvoisier VSOP? Maybe a classic Don Julio 1942 to call in the birthday shots? How about an Ace of Spades bottle to get everyone in the 'spirit'?
Whatever your taste in liquor, you're spoilt for choice with a large selection of drinks, including cognacs, vodka, tequila, rye whiskey, and other specialty drinks. Say cheers to the birthday boy/girl!
Upgrade your Party with Bottle Services
At Barcode Saturdays, we have dedicated bottle services to enhance your experience. Choose from four bottle service packages as per your guests and needs.
2x admissions
1x non-premium bottle
1x house champagne
2x glasses of water
4x admissions
2x premium bottles
3x energy drinks
3x waters
6x admission
3x premium bottles
4x waters
4x energy drinks
8x admissions
3x premium bottles
1x premium champagne
6x waters
6x energy drinks
A Bash for the Ages!
Choose a birthday experience unlike ever before! Mark the dates, make your reservations, get the gang together, and hit the most happening celebrity party ritual in Toronto.
Enjoy wild scenes that culminate at midnight when the most elite crowd in the city wishes you a happy birthday. You and your friends will have a blast at Barcode Saturdays.
Get in touch with our management or fill out the contact form online and celebrate a birthday bash for the ages!
Love to surprise the special one? We do too!
Tell us all about it, and we'll make it happen.