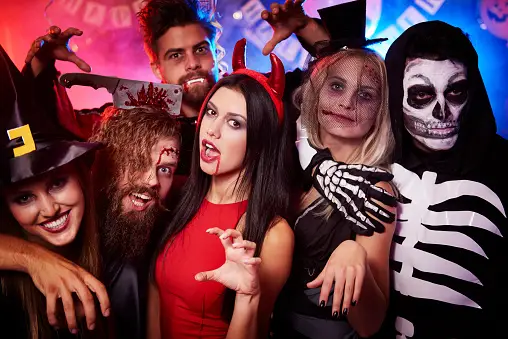 When Is Halloween Celebrated?
When Is Halloween Celebrated? As confident partygoers, we know the solution is more complicated than it seems. While Halloween is typically celebrated on October 31st, the nightclub industry has its own norms & conventions.
Factors such as location, target audience, & other events happening in the city all play a role in determining the best night for Halloween festivities in the nightclub scene. Let's delve into the industry factors that contribute to the ultimate Halloween party experience.
A Haunted History: Tracing The Origins Of Halloween Traditions
Halloween, celebrated globally, has a fascinating centuries-old history. It originates from Celtic holidays like Samhain, which marked the end of harvest season & the start of winter.
People thought ghosts roamed freely during this period because the living & the dead were confused. Celts would wear costumes & build bonfires to fend off these ghosts. Trick-or-treating & Jack-o'-lantern carving become Halloween rituals. Nightclub partygoers still love these ancient rituals.
So, When Is Halloween Celebrated?
When it actually comes to Halloween celebrations in the nightclub scene, the date can vary depending on various aspects. The conventional Halloween date is October 31, although nightclubs may pick a different night depending on location, target audience, & other events happening in the city.
This flexibility lets clubgoers enjoy the best Halloween celebration. So in the world of nightclubs, it could be on the weekend before or after October 31st, ensuring that everyone can enjoy a spooktacular night out..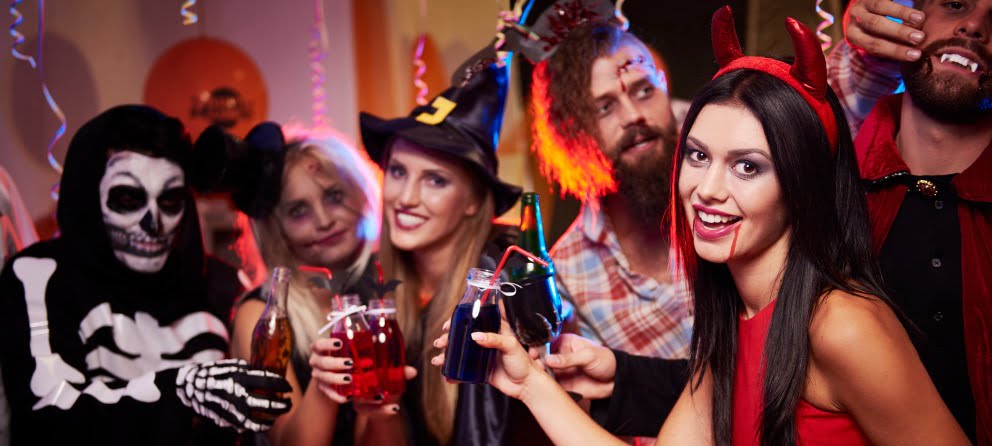 Decoding The Festive Fever: Halloween Celebrations At Barcode Saturdays
Barcode Saturdays, Toronto's top Halloween nightclub, will captivate partygoers. The air is thick with anticipation as guests enter the club, adorned in their most extravagant & eerie costumes. The DJ's eerie tunes make it tough not to dance. The Halloween costume contest at Barcode Saturdays elevates Halloween.
Best Costume contestants showcased their creativity. The costumes are as varied as they are jaw-dropping, from spooky witches to threatening vampires. Competition is strong as contestants try to impress judges & earn fantastic rewards.
The pleasure goes beyond costumes. Barcode Saturdays delivers spooky drinks for Halloween. These drinks are beautiful & tasty, from blood-red to unearthly green. Enjoy a "Witch's Brew" or "Zombie's Delight" in the fascinating atmosphere.
Barcode Saturdays has mastered Halloween celebrations. With its elaborate costumes, exciting music, & delicious drinks, this nightclub elevates the holiday spirit. If you want the best Halloween experience, mark your calendar & be ready for a night of terrifying fun.
Costume Contests & Spooky Cocktails For The Halloween Party
Barcode Saturdays host elaborate Halloween events with costume competitions & spooky drinks. Show your ingenuity & compete for the Best Costume & great rewards.
From spooky witches to terrifying vampires, Barcode Saturdays' costumes are stunning. Likewise try their spooky drinks, from blood-red to green. Costume competitions & spooky drinks make Barcode Saturdays a fascinating night out.
Exclusive Toronto Halloween Parties & Events
Toronto hosts unique Halloween parties & events, providing thrilling party experiences. The city offers haunted homes & masquerade parties for everyone. Popular events include the Halloween Massive, with its lavish themes & immersive activities.
Guests can anticipate live entertainment, beautiful décor, & a vibrant dance floor. For a more elegant occasion, join Casa Loma's Halloween Masquerade Ball. This medieval castle becomes a spooky & magical atmosphere where visitors can dance in their best clothes. The Halloween Haunt at Canada's Wonderland is a must-see for spooky fun.
Ghost mazes, fright zones, & adrenaline rides convert this amusement park into a terrifying world. Toronto has several unique Halloween events & parties for a night of fun & excitement. Toronto offers a party for every taste, from lavish-themed nights to spooky haunted houses.
Ghosts & Goblins: Toronto's Halloween Nightlife Beyond Nightclubs
Halloween nightlife in Toronto goes beyond nightclubs & offers a range of exhilarating activities for those looking to get into the spirit. Ghost Walks, guided tours of the city's most haunted spots, are popular. These walks are full of terrifying ghost stories & paranormal activity for those who dare to partake.
Halloween escape rooms provide a unique challenge for interactive players. A haunted plot & puzzles plus riddles make for an adrenaline rush. Haunted homes & attractions like Screemers provide terrifying shocks & experiences with ghosts & demons.
Toronto gives Halloween fans a chance to escape the nightlife scene with a variety of spooky events. Toronto offers something for every ghost & goblin, from otherworldly encounters to exhilarating escape room challenges to terrifying haunted mansions.
Pumpkin Carving & DIY Decor Ideas For Halloween Night
Do you desire to give your Halloween party a spooky twist? Get ready to get creative with pumpkin carving & DIY décor. Pumpkin carving into jack-o'-lanterns is a Halloween staple with unlimited creative options. From frightening faces to elaborate designs, be creative.
From creepy faces to intricate patterns, let your imagination run wild. But don't stop at pumpkins – get crafty with DIY decorations. Use paper, glue, & paint to make ghostly garlands, candle holders, & table centerpieces. DIY ideas can make your environment frighteningly gorgeous for Halloween. Use your Halloween DIY abilities to wow your visitors!
Tips For Staying Safe While Celebrating Halloween At Nightclubs
Safety is paramount as you prepare for Halloween fun at nightclubs. A designated driver or alternate transportation to & from the nightclub is recommended. Consider staying with a group of friends & watching out for each other all night.
Stay alert & don't leave your drinks. Trust your instincts & ask nightclub staff or security if anything seems wrong. With these measures, you can enjoy Halloween at nightclubs without stress.
Why Do People Adore Halloween Parties?
Halloween gatherings are irresistible year after year. But what makes these celebratory gatherings so appealing? Possibly the chance to dress up in fancy costumes & become someone else for a night. Halloween parties let us experiment with fantasy & become characters from our dreams.
Halloween gatherings foster community & togetherness. The holiday's spooky vibe unites individuals from diverse backgrounds to have fun. Connect with others, meet new acquaintances, & share memories.
The excitement of Halloween gatherings makes them appealing.
The scary music, gloomy lighting, & haunted décor generate mystery & intrigue. Partygoers abandon reality & enter a universe where everything is possible. Additionally, Halloween gatherings provide a break from daily life.
They let you dance the night away & forget about life's concerns. We may be careless & naughty. Everyone enjoys Halloween parties because they enable us to escape our comfort zones, revel in the fanciful, & make memories. So dress up in your craziest costume, join the fun, & let Halloween captivate & excite you.
Wrapping Up!
Halloween in Toronto nightclubs is lively. Halloween is traditionally celebrated on October 31, although nightclubs may pick other dates for different reasons. Barcode Saturdays is a favorite Halloween spot with costume competitions, spooky drinks, & a lively ambiance.
Toronto has unique events, parties, & scary experiences outside nightclubs for Halloween thrill seekers. Toronto offers something for every partygoer, from pumpkin carving to haunting tours. Prepare for an unforgettable Halloween night!