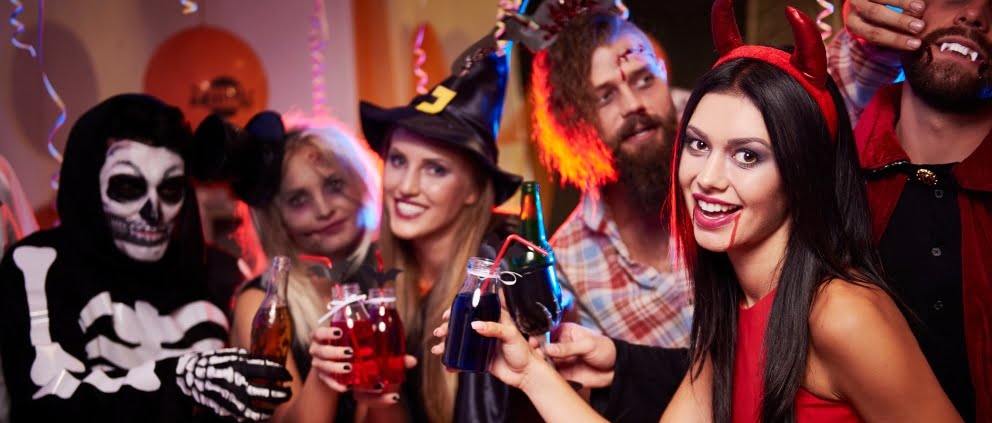 Is Halloween A Costume Party?
As the spookiest night of the year approaches, many people are eagerly preparing their Halloween costumes & party plans. In all the excitement, some may wonder whether Halloween is merely a costume party.
Halloween has become a major aspect of the booming nightclub party scene, particularly in Toronto. So let's take a closer look at among the hottest Halloween parties in the city – Barcode Saturdays!
What Do We Do On Halloween Night?
Halloween night has unlimited possibilities. People of diverse backgrounds enjoy this spooky occasion in their own ways. Some like trick-or-treating with their families or throwing frightening home parties, while others prefer exhilarating Halloween events at nightclubs like Barcode Saturdays.
Whether you like frightening movies, elaborate costumes, or pumpkin carving, Halloween has something for everyone. Many people dress up like their favorite characters on Halloween. Through costume & makeup, they may express themselves.
The possibilities are boundless, from vampires & witches to pop culture celebrities & legendary animals. To impress at Halloween parties, some spend weeks crafting their costumes. Halloween night is also excellent for scary enjoyment. For thrill-seekers, haunted houses, hayrides, & trails provide exhilarating experiences. Explore dark hallways, encounter spooky creatures, & get your adrenaline pumping.
It's a night to embrace the eerie & embrace the feeling of being on the edge of your seat. Halloween lets families unite & make memories. Children joyfully grab sweets & show off their costumes at each door. Parents dress up with their kids to celebrate together.  The night is full of laughing, excitement, plus neighbor & friend interactions.
Discovering The Toronto Nightlife: A Peek Into Barcode Saturdays
Visit Barcode Saturdays to experience Toronto's lively nightlife. Partygoers from throughout the city flock to this well-known nightclub because of its distinctive & exciting environment.
Barcode Saturdays offers a memorable night out with its gorgeous atmosphere, loud music, & active crowd. Barcode Saturdays is perfect for locals searching for a new hangout or visitors hoping to experience the city's party culture. Get ready to experience Toronto's explosive nightlife at this outstanding venue.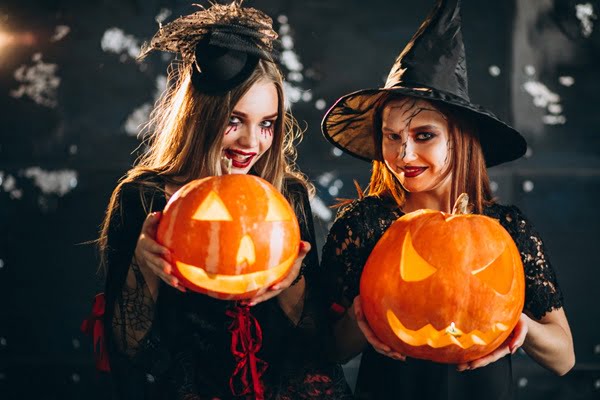 The Magic Of Halloween In The Toronto Party Scene
Halloween parties in Toronto are magical. unleash their creativity & become extraordinary characters. As partygoers embrace the Christmas spirit, there is a distinct sense of energy & enthusiasm.
The vivid costumes, creepy décor, & spine-tingling music create a unique atmosphere. Halloween unites people & lets them have fun. Toronto parties celebrate Halloween as a wonderful time when everything is possible & memories are built.
Tips For Navigating The Toronto Nightclub Scene On Halloween
Plan Ahead: Toronto nightclubs are busiest on Halloween, so plan ahead. Find out about clubs' Halloween activities, dress codes, & reservations. You may avoid large lineups & get in by arriving early.
Pick The Right Costume: Your Halloween nightclub costume is crucial. Since you'll be dancing & socializing all night, choose something comfy & mobile. Consider the venue's dress code & choose a theme-appropriate costume. Avoid wearing heavy clothes that may ruin the night.
Bring Friends: Going to a nightclub on Halloween is more fun with buddies. You'll have someone to dance & party with & feel safer in a lively crowd. Join your pals in matching outfits to stand out.
Stay Hydrated: Halloween & the nightlife might make it easy to forget to remain hydrated. Avoid dehydration & fatigue by drinking water overnight. Alcohol can spoil enjoyment & be dangerous, so drink responsibly.
Be Respectful: Nightclubs on Halloween may become busy, so respect others' space. Be kind to employees & other customers & follow the club's policies. Remember, it's a celebration night, so have fun & respect others' limits.
Barcode Saturdays: More Than Just A Costume Party!
Barcode Saturdays is not just your average costume party. The costumes are crucial, but this energetic event has much more. Upon entering, you are taken to a world of excitement & vitality.
The music, dancing, & atmosphere make Barcode Saturdays a unique celebration. Barcode Saturdays is the place to go for a night out that goes beyond dressing up. Prepare for a night of nonstop fun & lifelong memories.
Unleashing Your Inner Party Animal At Barcode Saturdays
Barcode Saturdays is about breaking out on the dance floor & having fun. This renowned nightclub is recognized for its energy & nonstop enjoyment. As soon as you enter, the music's throbbing rhythms make you desire to dance like there's no tomorrow.
Barcode Saturdays is more than a costume party & Instagram photographs. Let loose & party here. The DJ plays the newest tunes, the audience dances together, & the excitement is contagious. The air is full of camaraderie & enthusiasm whether dancing with friends or meeting new ones.
The dance floor is your playground, music is your direction. Immersing yourself in the music & moving to the beat might help you relax. Barcode Saturdays lets you be yourself without judgment or expectations. Dance & let your party animal out here.
Barcode Saturdays is the ideal location to let loose, dance, & party. Prepare for a night of unlimited fun, great memories, & a unique experience. Barcode Saturdays welcomes you to its dynamic world of music, dancing, & party ecstasy. Enjoy your night out by letting your wild side shine.
The Pros & Cons Of Clubbing On Halloween
Pros Of Clubbing On Halloween:
Exciting Ambiance: Nightclubs on Halloween provide an unforgettable ambiance. The party is lively, the music is thumping, & everyone is happy, making it memorable.
Creative Costumes: Halloween is about dressing creatively. Clubbing on Halloween lets you show off your costume & appreciate others. You may be anything or anything on this night, adding to the pleasure.
Themed Decorations: Nightclubs add spooky & immersive decorations. From cobwebs & pumpkins to fog machines & spooky lighting, the venue becomes a haunting attraction. It creates a memorable night & improves the celebration.
Cons Of Clubbing On Halloween:
Crowded Venues: Halloween is among the biggest events for nightclubs, so anticipate crowds. The lively environment is enjoyable, but it may also cause lengthy lines & crowded dance floors. Expect less privacy & lengthier wait periods.
Higher Prices: Due to increased demand, several nightclubs may hike cover fees or drink prices on Halloween. Remember that Halloween nightclubs may cost more & prepare appropriately.
Safety: With greater groups & heavy drinking, safety should always come first. Responsible drinking, buddy safety, & awareness are crucial. Take care & arrange a safe ride home or a designated driver.
Clubbing on Halloween may be fun & memorable, but consider the advantages & drawbacks beforehand. If you're ready for the crowds, enjoy the celebratory atmosphere, & prioritize your safety, Halloween clubbing may be a night of fun, dancing, & wonderful memories.
Why People Love Halloween Party At Barcode Saturdays
Toronto partygoers must attend Barcode Saturdays' Halloween party. What makes this celebration special? First, the atmosphere is electrifying. The music & crowd intensity envelop you from the minute you enter. DJs know how to keep the party going by playing the newest tunes & getting everyone dancing.
It's not only the music that makes this gathering special. The costumes are another draw to Barcode Saturdays' Halloween celebration. Sexy, spooky, inventive, & wacky costumes are on exhibit. People work hard to produce distinctive, eye-catching outfits. They may express their creativity & enjoy the Christmas imagination.
Don't forget Barcode Saturdays' Halloween party's collective spirit. Everyone is there to have a good time & let loose. As partygoers dance, interact, & share memories, they connect. The combined enthusiasm & adventure enhance the experience.
If you're a resident or a tourist looking for a fun night out, Barcode Saturdays' Halloween party is for you. Prepare to dance, display your costume, & celebrate. It's a unique chance to let loose & celebrate Halloween in Toronto's nightclubs.
Bottom Line!
Toronto nightclubs celebrate Halloween beyond costumes. It's amazing when people join together to create, have fun, & make memories. Halloween excitement is captured at Barcode Saturdays, a top venue.
Partygoers may have a safe & fun Halloween night by following these suggestions for navigating the Toronto nightclub scene. Barcode Saturdays is more than a costume party with its distinct atmosphere & constant excitement. So unleash your inner party beast & enjoy Halloween at Barcode Saturdays!