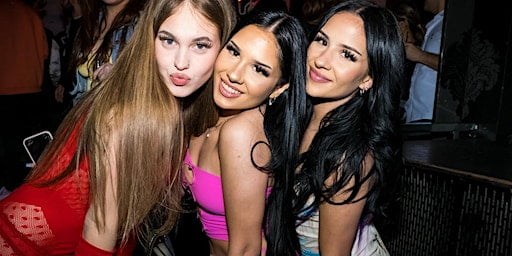 Toronto Nightlife Events This Week
The city of Toronto never disappoints when it comes to its dark decadence. From Monday to Sunday, one can find a plethora of events and activities here long after the sun goes down. On top of that, this is perhaps the best time to be in Toronto. Why? Because the Toronto Caribana Carnival is in full swing, and we're just a week from the biggest spectacle of the event – the Grand Parade.
So wherever you go, you'll find infectious Caribana vibes. Bars, restaurants, and entire neighborhoods get decked up in Caribbean flavors and culture. Even aside from the Caribana Carnival, there are plenty of other experiences for you to indulge in.
So if you need some last-minute assistance to plan your week's itinerary, we're here for your ad hoc arrangements! Check out the top events in Toronto this week:
Toronto World Food Festival
When: Saturday, 29 July · 5 p.m. EDT
Where: TIFF Bell Lightbox 350 King Street West Toronto, ON M5V 3X5 Canada.
Admission: Online tickets unavailable
The Toronto World Food Festival is a tantalizing experience for your taste buds. You'll be part of a group tour sampling five different global cuisines at local restaurants in the city.
The tour will cover Italian, Mexican, and Indian cuisines, followed by South American/Asian/Canadian desserts, with a stop for cocktails at a bar. The event starts at 5 p.m., giving you plenty of time for your gastronomic marathon.
Vandelux and Tyler Mann Live Concert
When: Sat, 29 July, 7–10 p.m.
Where: The Great Hall
1087 Queen St W, Toronto, ON, Canada.
Featuring the enigmatic duo from hits like Leave it Alone and Fly Away, Vandelux, and Tyler Mann are multi-instrumental artists who are creating waves with their eccentric music style. Catch their 3-hour live performance at the Great Hall on Queen St W.
Barcode Saturdays Party
When: Sat, 29 July, 10:30 p.m. onwards
Where: Nest Toronto, 423 College Street, Toronto, ON M5T 1T1
Admission:
Guestlist: Sign up here.
Bottle Services: Reserve here
Barcode Saturdays is a luxury nightclub at the heart of Toronto. Experience the pinnacle of clubbing at our club, where you'll be transported to a regal sense of self-realism as soon as you enter. Infectious Hip-hop and R&B beats will fill the air, and you'll see micro-verses of passionate Torontonians, tourists, and celebrities across our club.
Hop in for the best cocktails, group shots, and premium drinks with delicious gastronomic delights every Saturday night. You can sign up on our guestlist, which offers ladies free entry and complimentary champagne bottles when they arrive before 11:30 p.m.
Alternatively, you can reserve a dedicated space with our bottle services and VIP bottle booth. From a dedicated server and private seating to high-end views and two-choice sound systems, experience luxury clubbing at its finest at Barcode Saturdays.
Symphony in the Gardens
When: Monday, 31 July, 5:00 p.m.
Where: Casa Loma, 1 Austin Terrace, Toronto, ON M5R 1X8, Canada.
Admission: Find tickets here.
Casa Loma, the castle with epic Gothic-style architecture, plays host to the Casa Loma Symphony Orchestra every Monday evening during the summer. The weekly event has been running since 5 June and is expected to continue till 4 September. Each Monday brings a different genre of orchestra performance, ranging from Classical to Psychedelic. This week, it's Salsa to Samba.
Witness the genius of director Maestro Paolo Busato while soaking in incredible views of the castle, its estate garden, and the city of Toronto under the starlit night. Various food and drink options are available.
Peppa Pig Adventure Photo Experience
When: Tuesday, 1 August, 6:00 p.m.
Where: Thunder Bay Community Auditorium, 1 Paul Shaffer Dr, Thunder Bay, ON P7B 6C7, Canada.
Admission: Purchase tickets here.
Jump alongside a mud puddle with Peppa Pig and friends in this unique photo experience. Grab your day show passes for the movie and purchase your photo experience ticket from the Will Call Window at the Box Office. This family-friendly event includes an adult and a child (aged above 2).
You can also bring your own camera to capture every moment in this unique photo experience.
King & Queen Showcase
When: Thursday, 3 August, 5:00 p.m. – 12:00 a.m.
Where: Lamport Stadium, 1151 King St W, Toronto, ON M6K 1E9, Canada.
Admission: Purchase tickets here
Support your favorite bands at the King and Queen Showcase, which is costume pageantry for the most creative costumes by participants. Each mas band has participants dressed in vibrant costumes that follow a theme. Participants with the most innovative costumes that adhere to the theme will be declared the King and Queen of the Caribana 2023.
Soca Village
When: Friday, 4 August, 4 p.m.-12 p.m.
Where: Pickering Casino Resort Nightclub, 888 Durham Live Ave, Pickering, ON, L1W 0C1.
Admission: Purchase tickets here
Now that we're well into the Caribana weekend, it's time to get started with the Caribbean parties. The first on the list is the epic outdoor Soca Village party featuring live performances from megastars. Watch soca bigwigs like LYRIKAL and FARMER NAPPY alongside an international cast of DJs like Freeze International, Dawg E Slaughter, D'Bandit, and more live in action and kickstart your Caribana weekend with a bang.
The Grand Parade
When: Saturday, 5 August, 8:00 a.m. -8:00 p.m.
Where: Lakeshore Blvd W & Exhibition Place, 115 Princes' Blvd, Toronto, ON M6K 3C3, Canada.
Admission: Purchase tickets here.
Although the Grand Parade is a day event, it's worth mentioning here because you can't afford to miss this in Toronto. The Grand Parade will start with thousands of masqueraders and soca and steelpan bands celebrating, dancing, and performing on the streets. The event starts at Exhibition Place and Lakeshore Boulevard.
Though much of the parade is free to attend, admission fee applies to some events at the Exhibition Place. You can also enjoy a variety of Caribbean street food throughout the parade route.
Annual Caribana Party @ Barcode Saturdays
When: Sat, 5 August, 10:30 p.m.
Where: Nest Toronto, 423 College Street, Toronto, ON M5T 1T1
Admission:
Guestlist: Sign up here.
Bottle Services: Reserve here
We welcome you all back to Barcode Saturdays, where the Caribana fever grips our nightclub. After you're done with the Grand Parade mega spectacle, it's time to head to a viral Caribana party for your dose of late-night entertainment.
Be part of our annual Caribana party that combines the joyous Caribana vibes and the happening Toronto nightlife. Our annual Caribana party will feature steelpan and soca artists alongside an international lineup of DJs spinning the latest Hip-hop m, R&B, and Top 40 tracks.
Find Caribbean-flavored drinks and savories and enjoy them at the hottest Caribana club party in Toronto.
PAN in D' Park
When: Sunday, 6 August, 2:00 p.m. – 9:00 p.m.
Where: Malvern Park/Malvern Recreation Centre, 30 Sewells Rd, Scarborough, ON M1B 3G5, Canada.
Admission: RSVP
Cap off your action-packed week with the Pan in D' Park event at Malvern Park and Malvern Recreation Center. Witness the top steelpan bands and performers in action as they promote their unique sound and dance form signifying the Caribbean culture. The event will include mas bands, DJs, Calypso and Soca artists, a marketplace, and an amusement area.
Party your Way Through the Week
That was our pick of the top events this week in Toronto. The events were picked keeping in mind diverse tastes and age groups.
Stay tuned for more updates on the Toronto nightlife scene.