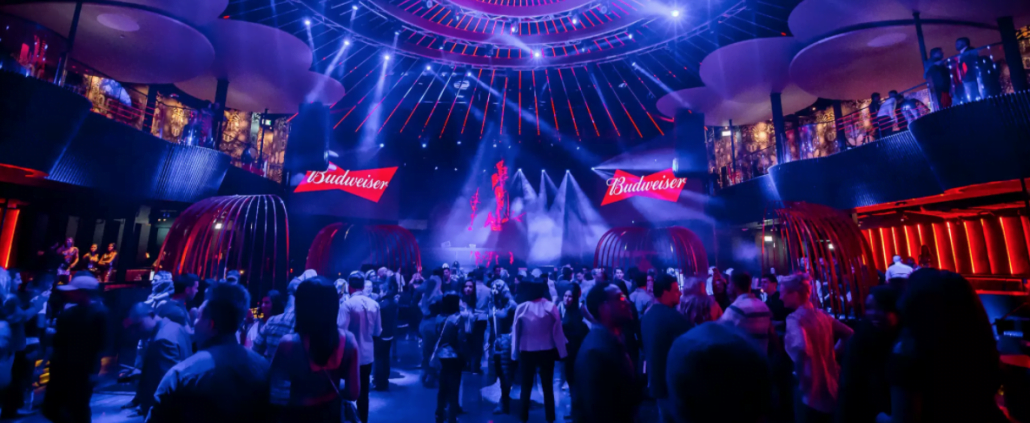 Best Locations in Toronto for Nightlife
Toronto, Ontario's provincial capital and Canada's most populous city, is home to a diverse young population. Known for its high-rise buildings and skyscrapers, the city is also the hub for music, production, television, media, culture, entertainment, sports, and economy.
Yet one aspect of the city is often overlooked over other aspects – the city's vivacious nightlife. Toronto has a vast collection of bars, pubs, nightclubs, and discotheques that become a buzzing hive of activity once the sun sets over the city. In fact, the sheer diversity of the local population means that Toronto has such a vast number of nightlife experiences that can only be seconded by NYC. No matter your style, personality, or budget, the city has something for everyone.
Nightlife in Toronto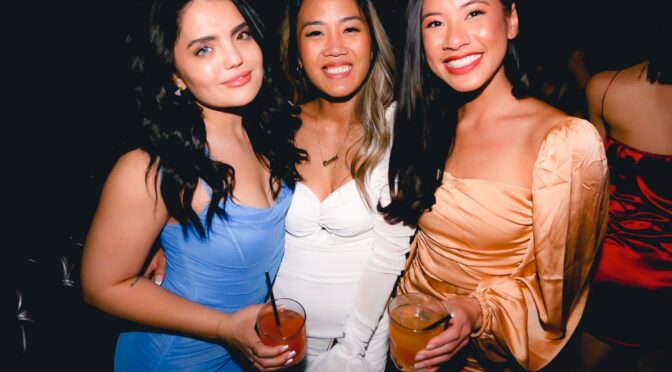 From dance clubs to live rock music bars, jazz clubs, salsa clubs, and more, each neighborhood in the city has something unique to offer. Patio cocktails sessions – check, outdoor group booze sessions – check, luxury clubbing with premium liquors – also check! Regardless of the time, you can dress up and have a unique experience somewhere in town.
The Best Toronto Nightlife Locations
Let's check out the top locations in Toronto for vibrant nightlife:
King West
Once a hub of industrial buildings and warehouses, King West has transformed into Toronto's entertainment hub. This area has luxury hotels, upscale restaurants and diners, and premium nightclubs with rooftop and pool spaces. You'll be spoilt for choice by the sheer range of clubs and bars in this area.
Top Nightclubs at King West:
Lavelle is a luxurious rooftop club that offers the iconic CN Tower in full view for your IG photo ops. It has a rooftop pool where you can book a private cabana, enjoy Japanese and Brazilian delicacies, and indulge in a vast range of liquors and cocktails.
Address: 668 King St W, Toronto, ON M5V 1M7.
EFS stands for Everything for Sale. EFS offers energetic vibes in a huge space, making it ideal for hitting the club with a large group. You can groove to renowned local and international DJs here with food and drink options at a rooftop patio with Cabana-style seating.
Address: 647 King St W, Toronto, ON M5V 1M5.
Queen West
Queen West has always been a popular neighborhood. It's one of the most happening in Toronto during the night and was rightly adjudged as the second coolest neighborhood in the world by Vogue magazine.
From Dundas to Yonge, Queen West is brimming with bars and nightlife spots that attract crowds by the thousands. The locality is also home to several boutique and luxury hotels.
Top Nightclubs at Queen West:
Horseshoe Tavern is more like your standard crowded bar with decent food and drink options, but it's worth mentioning because it hosts some of the best shows in the neighborhood. This is where you want to be if you're a social bug.
Address: 370 Queen St W, Toronto, ON M5V 2A2, Canada.
The Bovine Sex Club (which actually isn't a sex club) is an establishment to channel your darker side. It has an artistic vibe, with graffiti and paintings adorning the club's facade. The club has been at the forefront of Toronto's rock, punk, and alternative scene and has an impressive portfolio of live music shows. If rock n' roll is your thing, this is where you have to be.
Address: 542 Queen St W, Toronto, ON M5V 2B5, Canada
Dundas Street West
Dundas West is a locality in Toronto full of quirky bars that may well and truly surprise you by the time you're done. Bars in this area range from Hong-Kong themed spaces to arcade pubs selling delicacies and drinks. Dundas West is one of the best places in Toronto if you plan to go bar hopping.
Our top picks at Dundas West include:
Communist's Daughter has been a local favorite forever. This single hall room packs in local crowds by the dozens, and you'll actually find it harder not to socialize here. This place is reminiscent of the old world charm, including a jukebox and a nostalgic record player for the audience to play their choice of music.
Address: 1149 Dundas St W, Toronto, ON M6J 1X3, Canada.
Ossington Avenue
Ossington Avenue is a place full of must-try specialty bars and hidden nightlife gems. Many popular bars and restaurants call Ossington Avenue home, and it's amongst the liveliest locality in town after King and Queen West.
Here are some of the top picks at Ossington Avenue:
Paris Paris is the kind of bar that paints a whole different picture depending on at what time you visit the club. Renowned for its wine, woodwork, skylights, and natural plants, this establishment gives you organic vibes in the middle of a busy cosmopolitan neighborhood.
Address: 146 Ossington Ave, Toronto, ON M6J 2Z5, Canada.
Sweaty Betty's is a well-known dive bar on Ossington Avenue and a great spot to hang out with old friends. Sweaty Betty's packs in the best of all worlds with good music, an extensive drinks menu, and a relaxing atmosphere. Head to this fixture if you want to chill with your buds over a few rounds.
Address: 13 Ossington Ave, Toronto, ON M6J 2Y8, Canada.
Little Italy
Little Italy is the place you simply can't miss if you want to experience great diversity in a single neighborhood. With cozy bars, Irish pubs, cocktail bars, mixology establishments, and upscale nightclubs like Barcode Saturdays, Little Italy boasts some of the top nightlife joints in the city.
Best nightclubs in Little Italy:
Bar Raval is a buzzing spot known for its tapas and pintxos. One visit to this bar is like traveling to Barcelona. The bar has amazing Spanish vibes in a colorful setting. They have an addictive food menu and some great Spanish and Portuguese wines on offer.
Address: 505 College St, Toronto, ON M6J 2J3, Canada.
Barcode Saturdays is Toronto's longest running party ritual at College Street, Little Italy. We attract young professionals for a royal dose of late-night entertainment at our club. Dance to the beats of local and international DJs spinning the latest Hip-hop, R&B, Trap, Reggae, Latin, and Top 40 hits. Taste a wide range of cocktails, liquors, and champagnes that add spice to any celebration.
Whether you're in for a regular Saturday night extravaganza or want to celebrate a private occasion like a birthday or a bachelorette party, Barcode Saturdays is the perfect fit for your needs.
Join our guestlist, which offers free entry and a champagne bottle to ladies, or reserve a bottle booth that guarantees a private space with dedicated servers and other package inclusions. Join us for your Saturday night outs at the hottest clubbing destination in Toronto.
Address: Nest Toronto 423 College Street, Toronto, ON M5T 1T1.