What to do in Toronto at Night?
Toronto is a city known for its diversity. From its multicultural history to its diverse population, the city has always been known as an eclectic mix of languages and traditions.
In terms of sightseeing and visiting the city as a tourist, one can clearly experience this diversity first-hand. Whether you're looking for daytime indulgences or nightlife avenues, Toronto has much to offer and will surely not disappoint you. You can spend your time in local markets, catch a play at a theater, visit the former tallest skyscraper in the world, and go clubbing, amongst many other options.
Toronto boasts of a vibrant and vivacious nightlife. There are a plethora of ways to choose how you want to spend time in Toronto after the sun goes down.
So, if you're visiting Toronto for the first time and need help forming an itinerary of things to do after dark, read the points below and select the best options for a memorable time in the 'City of Queens.'
Things to do in Toronto during the Night
Toronto is a cosmopolitan city that has no dearth of nightlife options. From shopping to entertainment, discover a number of experiences to soak in at night in Toronto.
So we have rounded up our top picks for the best nightlife spots in Toronto that'll keep you occupied for the night.

Nightlife Activities
The first thing that springs to mind when anyone says 'nightlife' is the clubbing culture of the place. Toronto is primed with clubbing options with a surfeit of nightclubs, pubs, and Toronto bars.
Whether you want a night of karaoke, revel in classy jazz numbers, bounce to the beat of Hip-Hop and R&B, or simply grab a drink and hit the dancefloor, Toronto isn't going to let you down. Some popular localities where you can go clubbing in Toronto are Kings West, Queens West, Little Italy, and Ossington Avenue, among others.
Here are some bars, lounges, and nightclub experiences in Toronto that are worth your visit: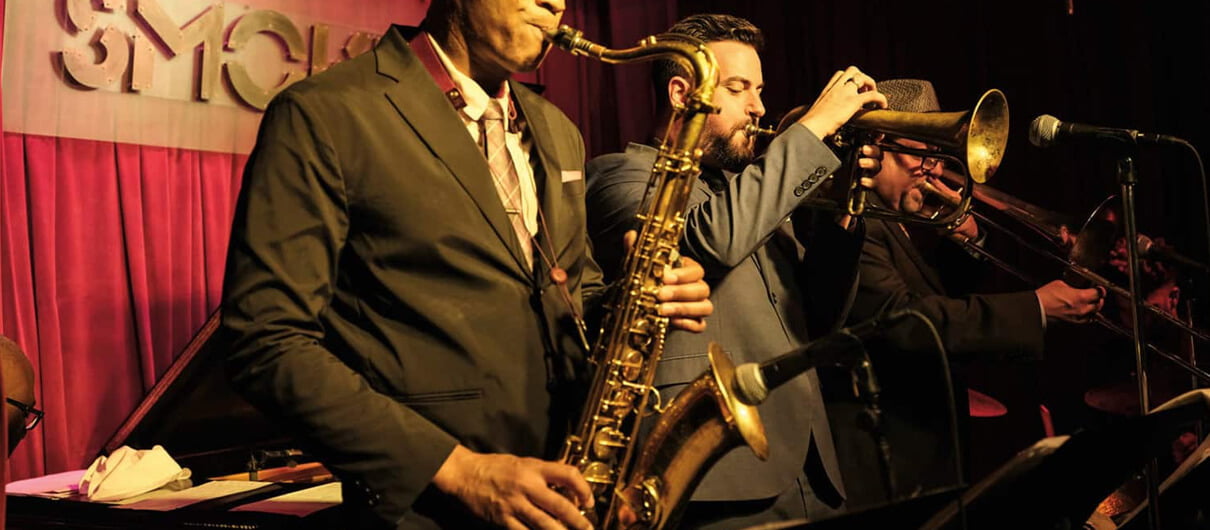 Toronto has a thriving jazz scene. The city is home to the Toronto International Jazz Festival and has produced some master mavericks who have created their own niche in the genre. You can visit these musical establishments and enjoy a host of beverages like beers, cocktails, and other bar essentials.
The top spot for jazz events in the city is The Rex Jazz and Blues Bar. It's the oldest jazz fixture in the city, with over 40 years of entertaining the crowd. It also has a hotel on its upper level and hosts a whopping 80 shows a month. There are two live shows daily at 5:30 PM and 7:30 PM.
Address: 194 Queen St. West, Toronto, ON.
Other famous jazz haunts in the city include Reservoir Lounge, Grossman's Tavern, and Jazz Bistro.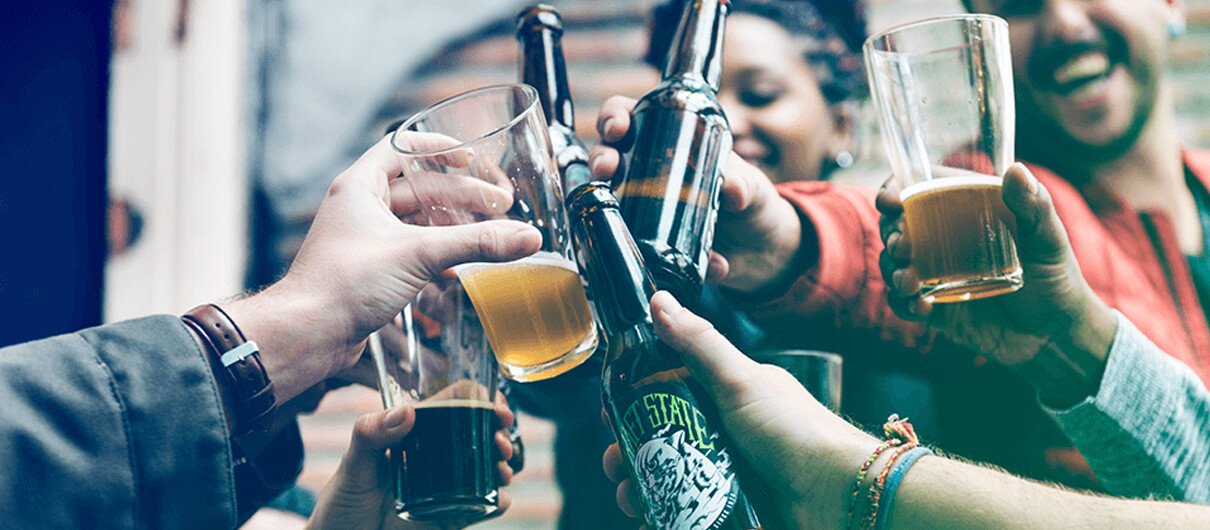 Craft beer is all the rage in the city, with some top breweries offering creative beers. From seasonal breweries to experimental breweries and bars with great diversity, you'll practically find a craft beer bar in every neighborhood in the city.
A great place to drink Craft beer is Leslieville, where you are literally spoilt for choice. Avling is a great place to taste local brews with a rooftop garden.
Address: 1042 Queen Street East Toronto, ON, M4M 1K4.
Amsterdam Brewhouse is another great establishment with a seating capacity of 1,000 people and a surfeit of diverse brews.
Address: 245 Queens Quay West, South Building, Toronto, ON., M5J 2K9.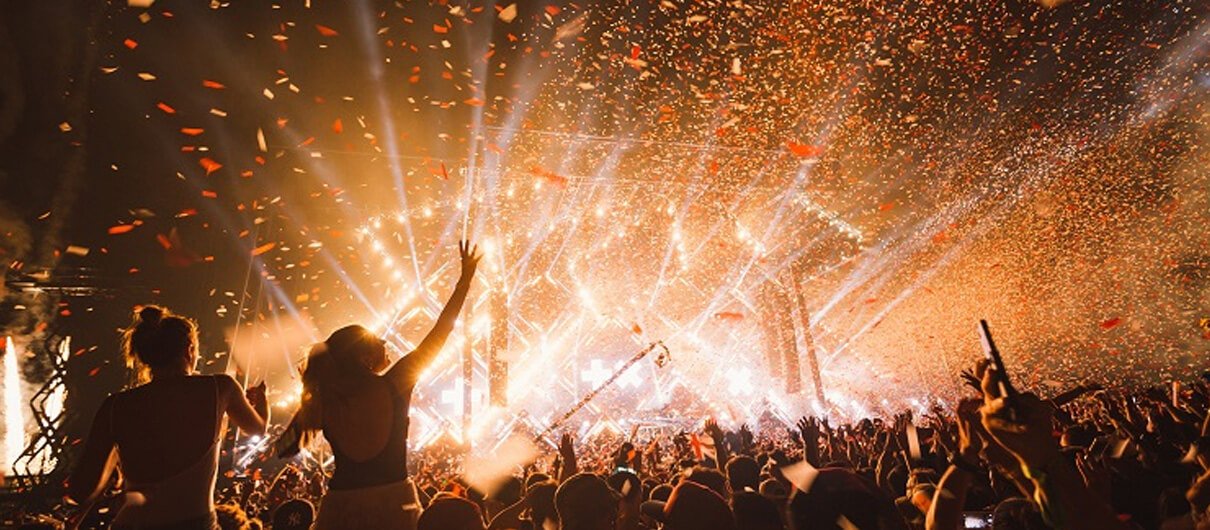 You can treat yourself to melomania with the many live music venues across the city. One such venue is the Danforth Music Hall, Toronto's most legendary live music establishment. With 1400 people and state-of-the-art light and music systems, you should visit this one if live music tops your nightlife list.
Address: 147 Danforth Ave, Toronto, ON M4K 1N2, Canada
If you want to indulge in some local brews while enjoying a live gig, you can visit bars like Horseshoe Tavern and Lee's Palace.
Get Sportsy at a Sports Bar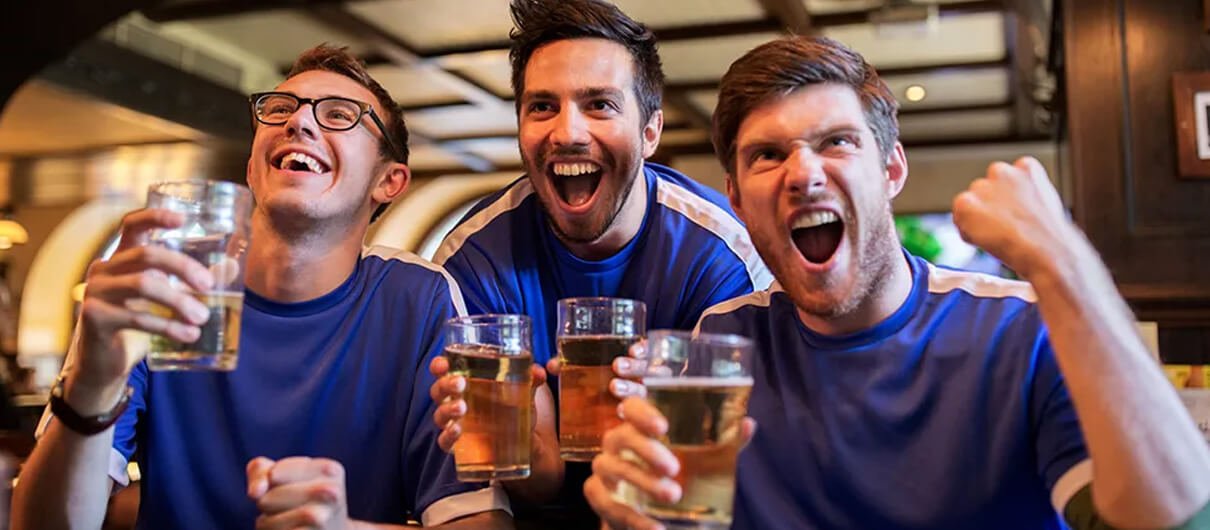 Love going to a bar with indoor games and live screenings? The sports bars in Toronto are the perfect choice for you and your crew.
One of Toronto's most iconic Sports bars is the Ballroom, with ping-pong, bowling, foosball, and numerous video games. They also have mega projectors and flatscreens for you to cheer your favorite team on TV.
–Info
Address: 145 John St, Toronto, ON M5V 2E4, Canada.
Party at a Celebrity Nightclub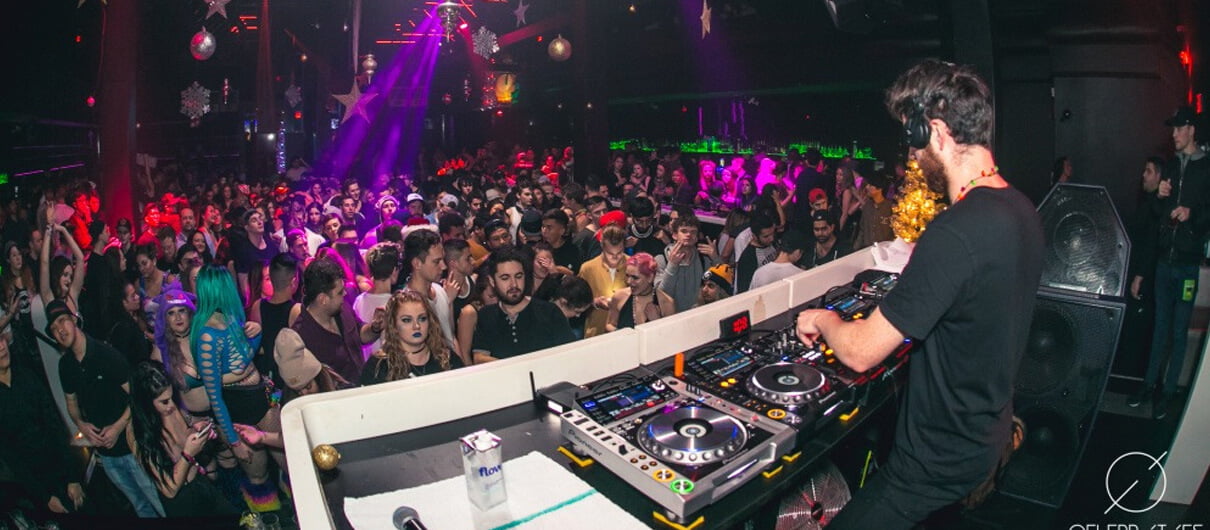 Barcode Saturdays is a luxurious nightclub in the heart of Toronto, offering a regal clubbing experience. Located at the NEST Toronto, we're a premium nightclub hosting some of the wildest parties in town. Hip-Hop, R&B, Reggae, Trap, and Latin music are the grooves we let loose every Saturday night.
Join us by reserving your VIP bottle booth, which ensures a personal space for you and your gang with premium drinks, house champagnes, dedicated services, and two sound systems to keep your party going. Alternatively, you can also sign up on our guest list and be part of the number one party ritual in Toronto.
Reservations: (bottle service)
Address: 423 COLLEGE STREET
TORONTO, ONT. M5T 1T1.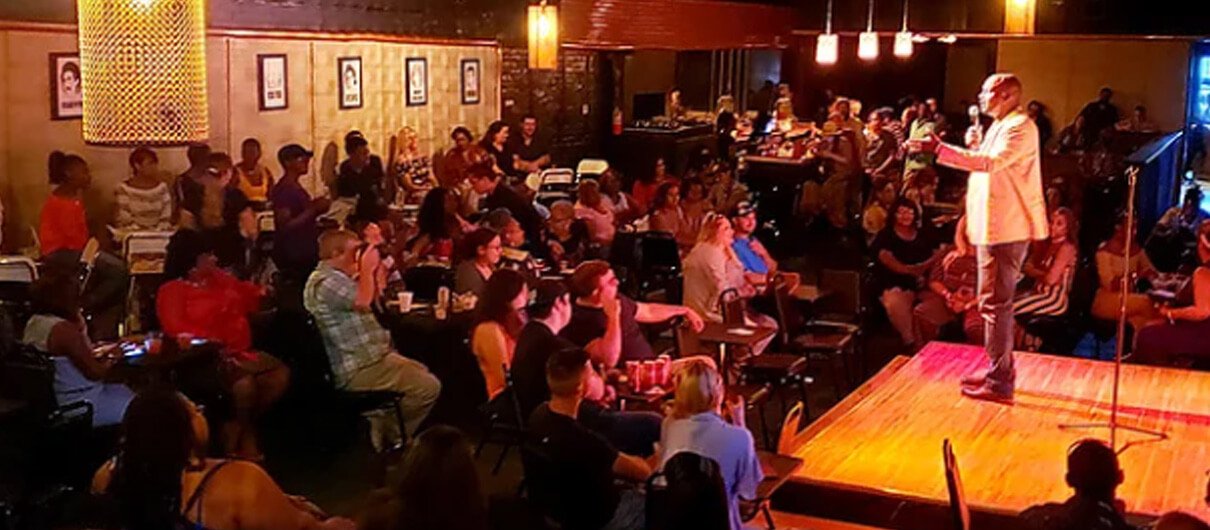 Laughter is the best medicine, which makes comedy clubs the perfect pharmacy to tickle your funny bones. From improv to stand-ups and even open mics for anyone to join in, you're sure to have a fun time at these comedy circles.
The Comedy Bar is the place to go if you want to have some laughs over a few rounds and some decent food. You can choose between two venues here, one with a bar and snacks, the other with a bar and full dining.
Addresses: 945 Bloor Street W, Toronto ON M6H 1L5, 2800 Danforth Avenue, Toronto ON M4C 1M1.
Food and Drinks Experiences
Sometimes, all we want is to ditch the loud music of bars and simply enjoy gastronomic delights. Truly, you'll discover a host of restaurants and diners in the city offering everything from local delicacies to international cuisines. Some of them, offer unmatched views along with the savories.
Dine with a View at CN Tower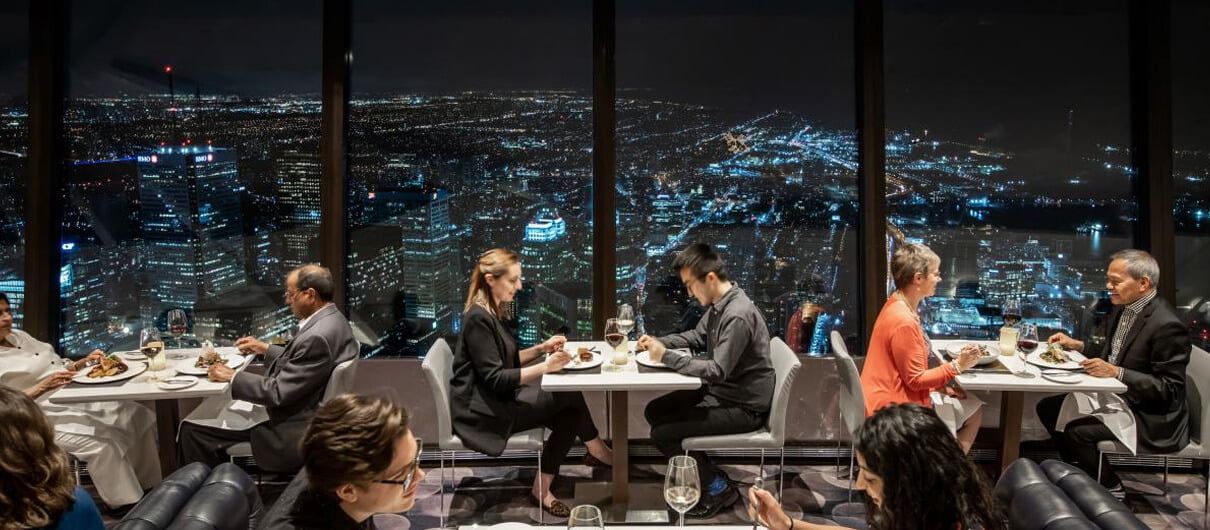 The CN tower, or the 'Canadian National' Tower, stands tall at 554 m. and is the third tallest tower in the world. The tower is primarily a communication tower and an observation deck, with some breathtaking views of the city.
The tower remains operational till 10:30 at night. You can take a walk at the EdgeWalk, a stretch outside of the glass floor, giving you a glimpse of the magical Toronto night. There is also a restaurant where you can indulge in gastronomic delights while enjoying the sensational view of downtown Toronto. The restaurant operates from 4:30 PM until 9:30 PM.
Address: 290 Bremner Blvd.
Toronto, ON M5V 3L9.
Dine at a Cruise with a View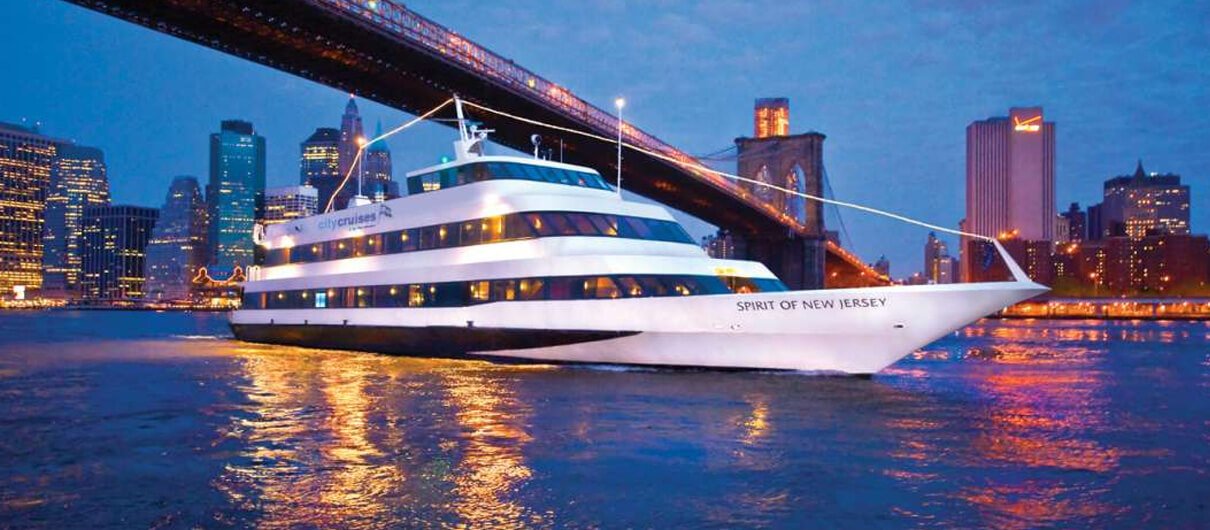 There are boating options at your disposal as well as at Toronto's sprawling waterfront. You can book a dinner or a sightseeing cruise and view the great city wrapped inside the skyline. The cruise is also available for hire during the day, but the views are magical at night.
The cruise begins from Toronto Harbor.
–Book
Address: 207 Queens Quay W, Toronto, ON M5J 1A7, Canada.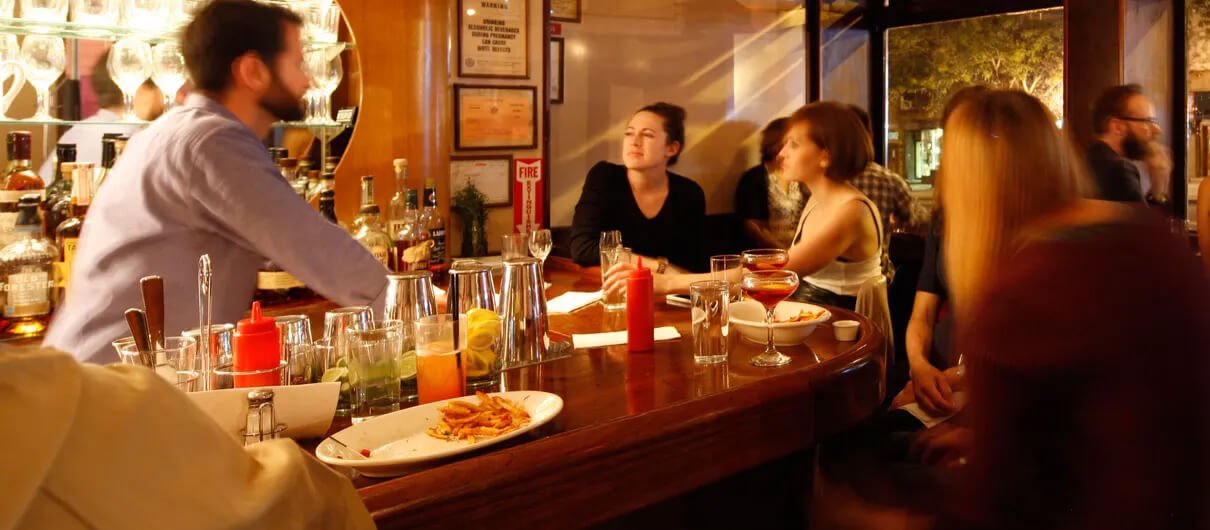 The diversity in Toronto extends into the night. You can expect some amazing eateries that serve food and drinks past bedtime.
Bar Raval is the one place you cannot afford to miss. This Barcelona-inspired bar serves Spanish bites along with appetizing pintxos and Tapas. Bar Raval operates from 11 AM to 1 AM, and you don't need to make a reservation here.
Inquiries: SUP@THISISBARRAVAL.COM
Address: 505 College St, Toronto, ON M6J 2J3, Canada.
Chubby's Jamaican Kitchen is for you if you want to taste some exotic Jamaican cuisine. From jerk chips and saltfish fritters to pepper shrimps and a truly impressive array of cocktails, the joint has an extensive exotic menu that has become a favorite of the locals in no time.
Address: 104 Portland St
Toronto, Ontario.
Take a Late Night Food Tour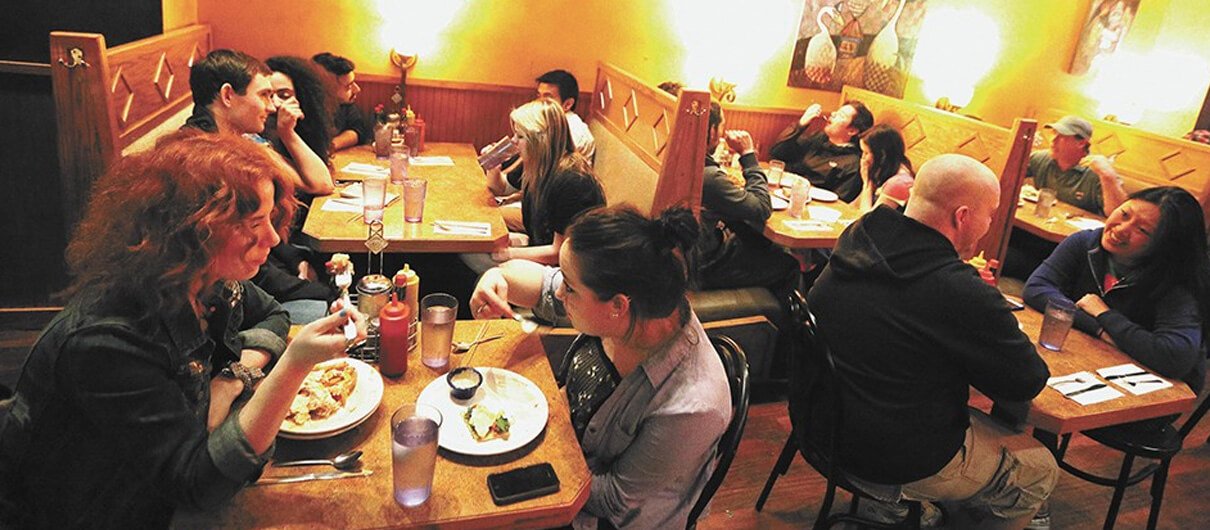 Take a dive into the underbelly of Toronto's colorful nightlife with night food tours, where you'll be hiring a guide to go through the historic food food districts in Toronto. You can explore Little Italy and Chinatown, which are full of cocktail lounges, secret speakeasies, secret bars, and eateries.
Booking: +1 (702) 648-5873
Starting Point: 235 Ossington Ave, Toronto, ON M6J 2Z8, Canada.
If you're looking to ditch the guide, you can also take a stroll at the historic Kensington Market and introduce your taste buds to various multicultural food joints here.
Entertainment Avenues
Entertainment is galore when you think of the late-night scene in Toronto. Visit historic castles, watch movies or plays at iconic theaters, or just take a scenic night tour of the city. Regardless of what you do here, you're in for a fabulous time.
Here's our pick of the top entertainment opportunity at your disposal in Toronto at night:
Visit Casa Loma After Dark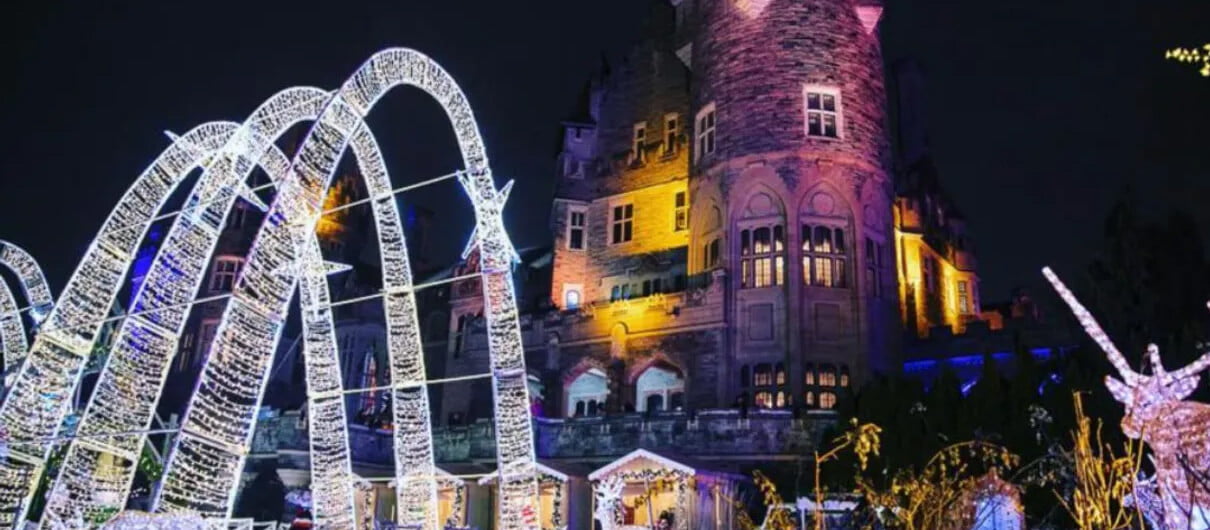 Casa Loma is a landmark Gothic-style castle that sits on a hill overlooking the city. The castle holds seasonal weekend events at night, like the Casa Loma night of terror, where the mansion turns into a haunted house. You can also reserve themed escape rooms in the castle with a reservation.
Address: 1 Austin Terrace, Toronto, ON M5R 1X8, Canada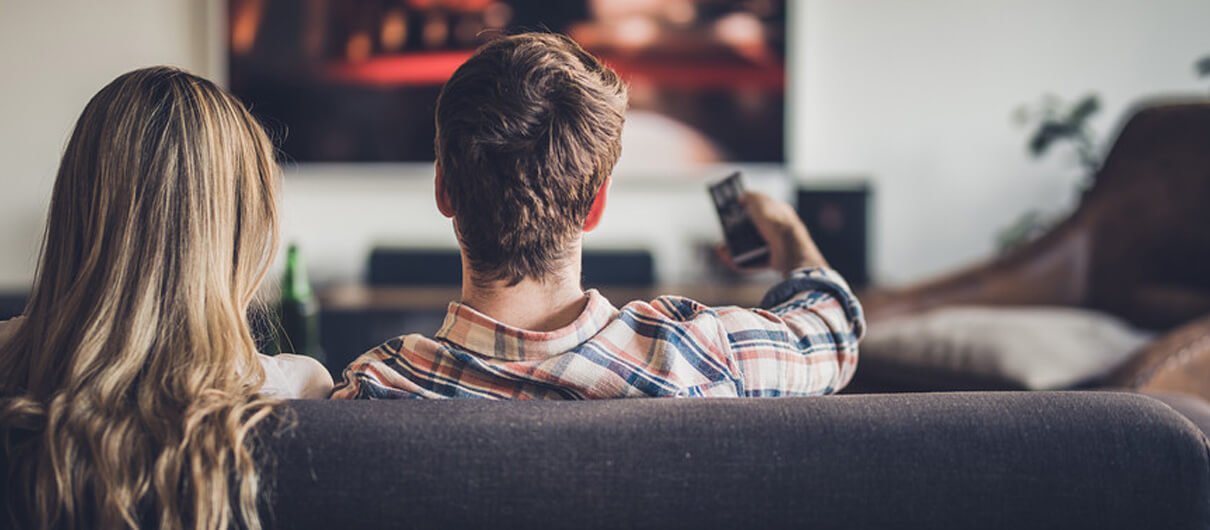 The TIFF Bell Lightbox is a famous avenue for movie lovers. The TIFF Bell Lightbox is home to the famed Toronto International Film Festival, though it plays movies all around the year. You can watch restored films, Indie films, and special collections and also attend filmmaking workshops here.
Tickets: 18882588433
Address: 350 King St W, Toronto, ON M5V 3X5, Canada
Toronto is also home to a number of theaters like the Ed Mirvish theater, Royal Alexandra Theater, Princess of Wales Theater, etc. These iconic theaters have great plays and skits that they perform during the evening.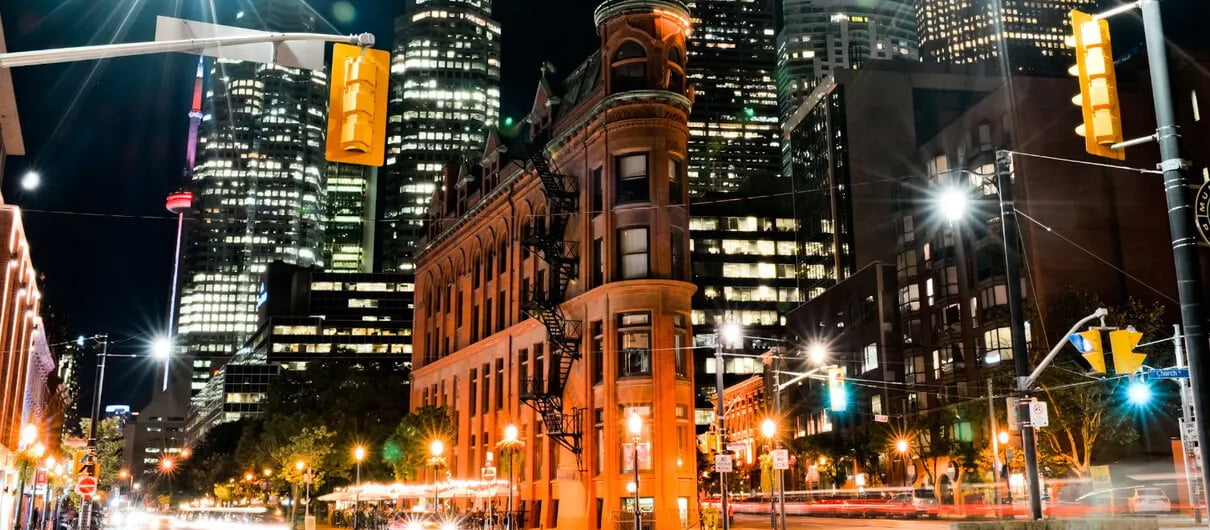 Night tours in Toronto offer a glimpse into the magical vibes of the old city draped in lights. With this night tour, you can go on a guided tour and visit iconic spots in the city. The start time is 7:30 PM, and you'll be picked up from any hotel or BnB accommodation in the city.
Baseball is the beating heart in North America, and Toronto is home to Toronto Blue Jays, whose home ground is the iconic Rogers Center.  You can catch a primetime game at this multipurpose stadium or watch a live music performance regularly hosted here.
Address: 1 Blue Jays Way, Toronto, ON M5V 1J1, Canada.
Witness the Ripley's Aquarium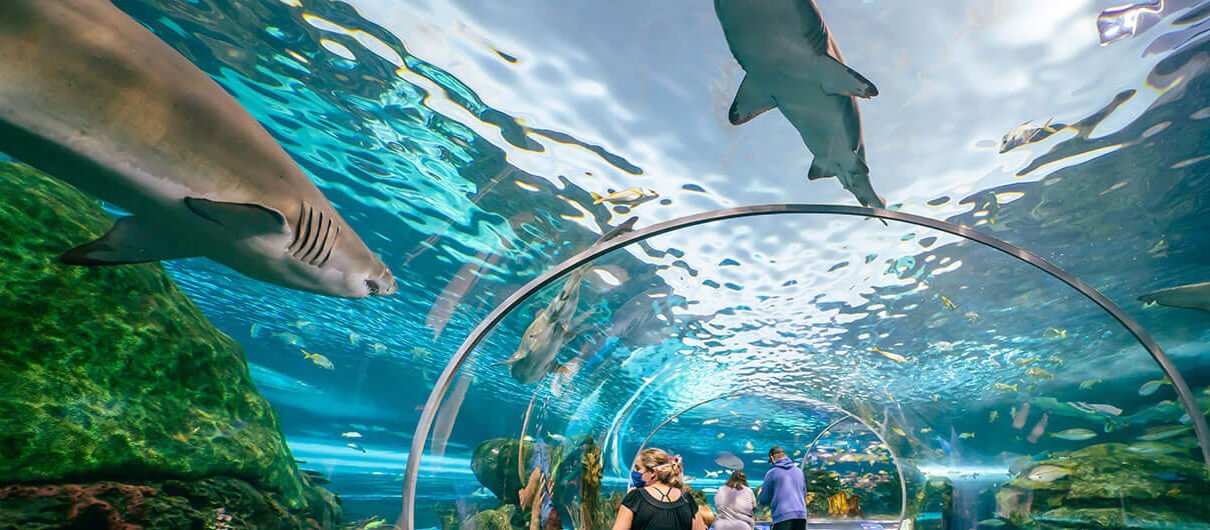 Ripley's Aquarium is a humongous Waterworld that houses 16,000 freshwater and saltwater species. The greatest experience here is at the Discovery Center, where you can expect close encounters with marine animals. The aquarium also has a cafe and a souvenir shop.
– Tickets
Address: 288 Bremner Boulevard, Toronto, Ontario, M5V 3L9
Outdoor Activities
For those who love adventures after dark, gear up for some of the most exciting and adrenaline-pumping action in the City of Queens. From walking tours to cycling tours, seek out the adventurer inside you with our top picks for outdoor activities at night.
Take a Nighttime Boat Tour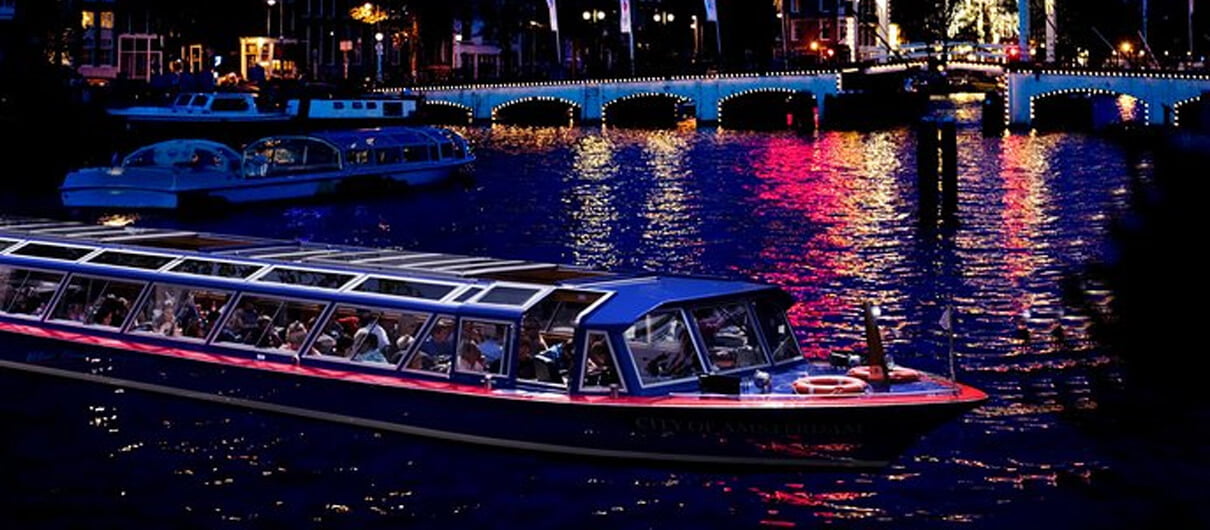 Take a scenic Toronto night boat tour that spans 2.5 hours, starting from the beautiful Toronto Harbor. Drink in picturesque views of the skyline and islands surrounding the city with your gang.
Upon booking, you'll be picked up directly from the hotel you're staying at.
Book: https://www.seesight-tours.com/tours/scenic-toronto-night-tour-with-boat-ride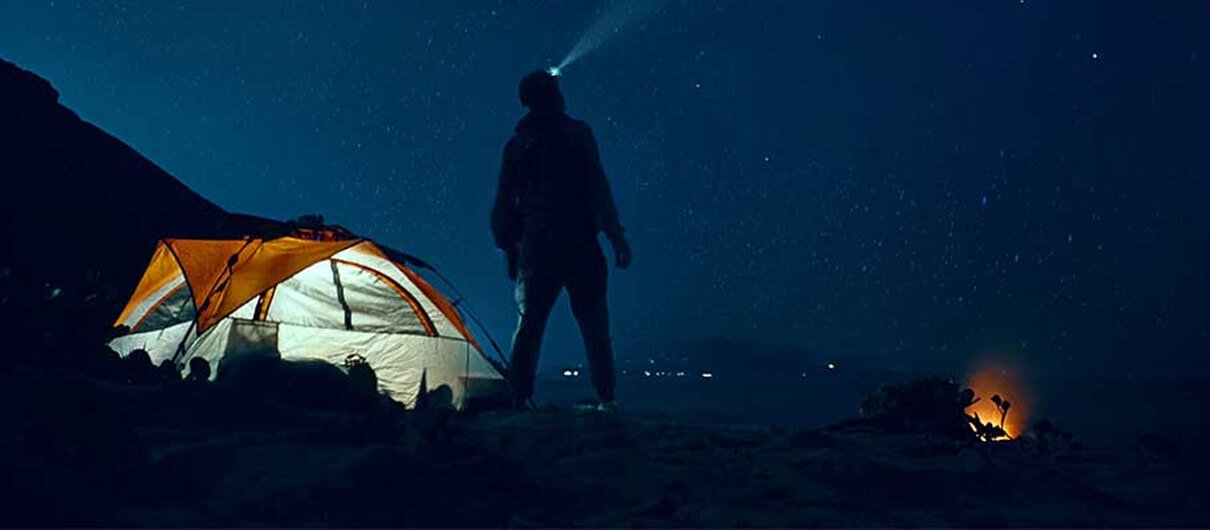 Stargazing and astronomy events are very popular in Canada, as much of the county is still uninhabited, offering piercing views of the sky. The Binbrook Conservation Area is one such location away from the city's pollution, where you can witness never-seen-before views of the Milky Way. The conservation also hosts numerous astronomy events around the year.
Address: 5050 Harrison Rd, Binbrook, ON L0R 1C0, Canada.
Another stargazing spot is the Algonquin Provincial park which also hosts activities for amateur astronomers.
Pedal through an Island Bike Tour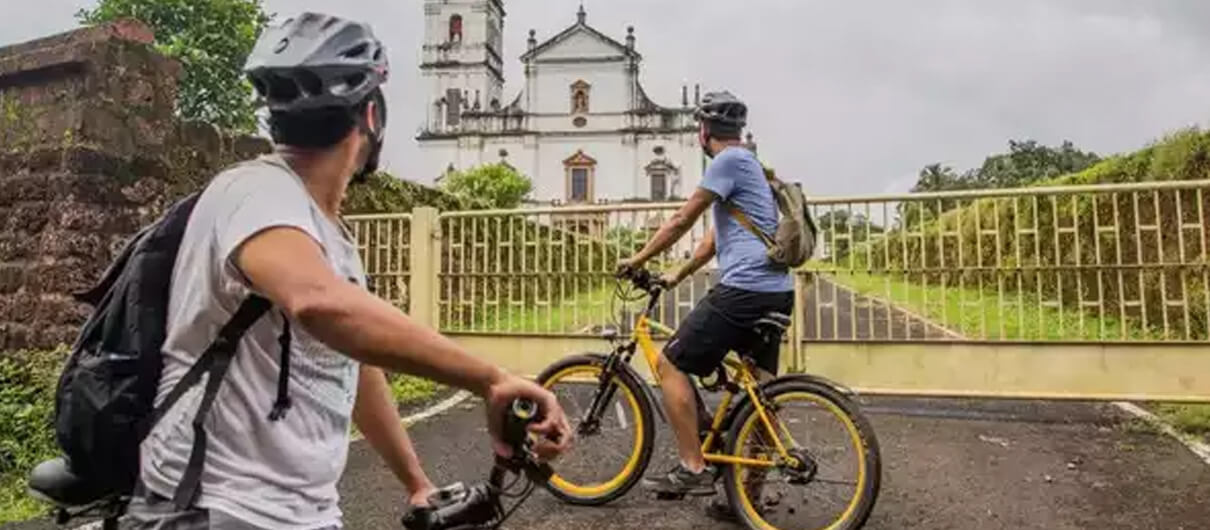 Cycling is a great way to stay physically fit while meeting new people and soaking in scenic views. The Toronto late-night Island cycle tour offers just that. The island biking tour starts at Gibraltar Point Lighthouse and includes stops at various places, including the Royal Canadian Yacht Club.
Pickup Point: 124 St Patrick St, Toronto, ON M5T 3C1, Canada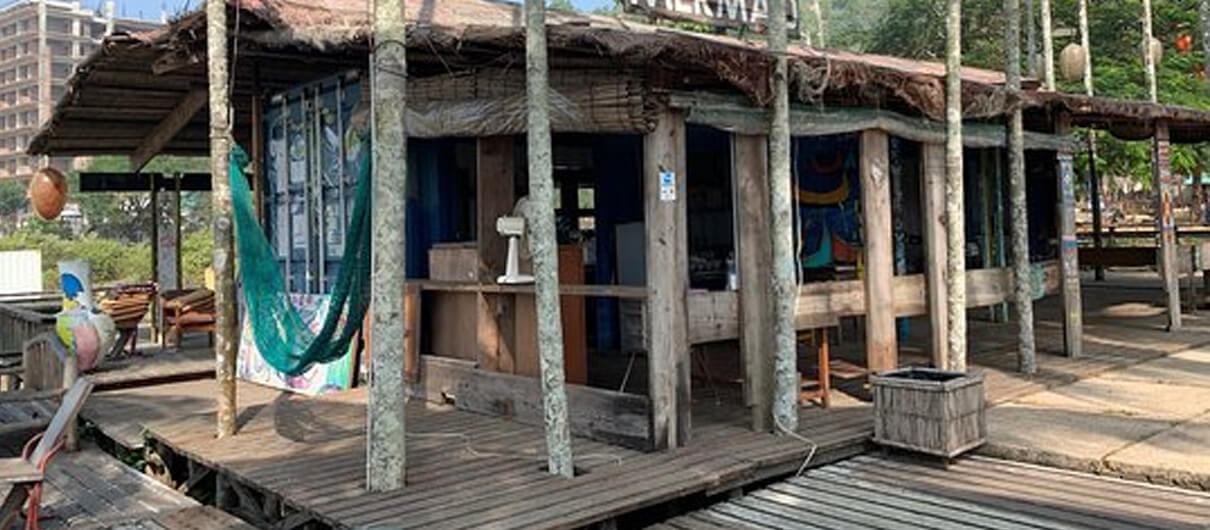 By Lake Ontario lies a stretch of industrial land that's now a late-night drive-in. The Docks Driving Range is open till 11 PM, and you can drive by a golf course, rent a Volleyball court for the evening, catch a movie in your car at the drive-in cinema, or spend time at the patio with food and drinking options and live entertainment.
– Rentals
Address: 176 Cherry St, Toronto, ON M5A 3L2, Canada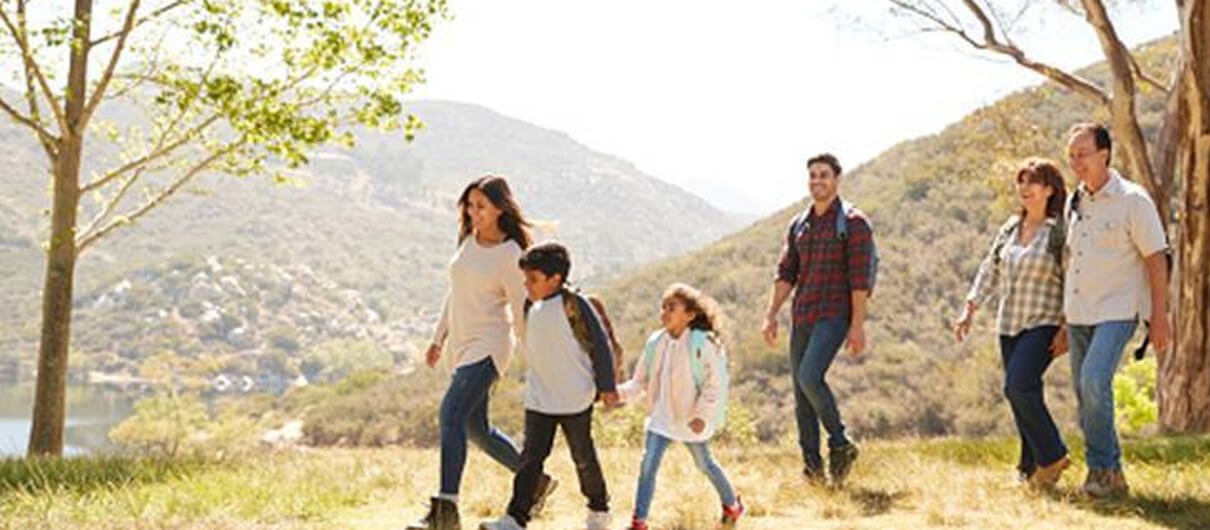 Toronto is home to a natural wonder of the world: Niagara Falls. The breathtaking beauty also has some scenic trails that are a treat for your soul. Our pick is the Niagara Glen Trail, which takes you through a Carolinian forest full of rock formations that date back centuries ago. The trail is a 4 km descent into the Niagara Gorge.
– Tickets
Address: 3050 Niagara River Pkwy, Niagara Falls, ON, Canada
Apart from some amazing trails at Niagara Park, you can also take guided city tours of the various markets and downtown Toronto at night.
Experience Toronto's Nightlife Through our Lens
So these were our top picks in every category for things to do in Toronto at night. We hope you enjoyed reading through the list and have planned your itinerary accordingly.
Barcode Saturdays is Toronto's number one parry ritual and the epitome of Toronto's nightlife scene. We offer luxurious clubbing in the city with chart-busting hits and a premium range of drinks to celebrate Saturday nights on a high.
Visit us and make unforgettable memories of your trip to Toronto and its efficacious nightlife.