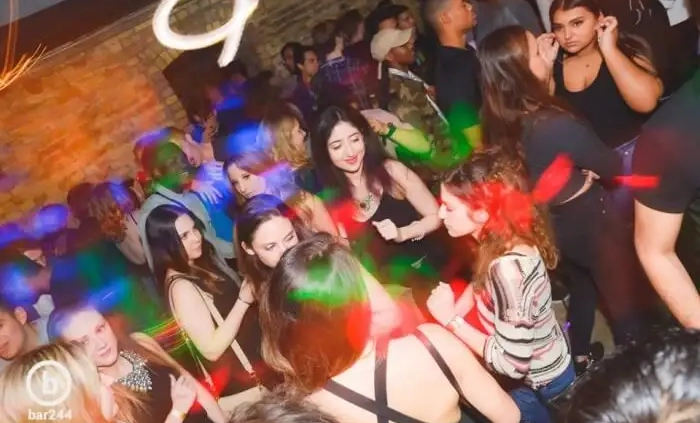 How Much Are Entry Fees To Nightclubs In Toronto?
The nightlife in Toronto is legendary. Since there are so many bars, lounges, & clubs in the city, it attracts partygoers from all over the world. So, How much does it cost to get into a nightclub in Toronto?
In order to help you better understand the nightclub party scene in Toronto, this blog article will discuss the many elements that affect the price of entry to these establishments. Keep reading to find out more about this thrilling Toronto nightlife experience!
Popular Nightclubs In Toronto
Toronto is certainly a preeminent destination for those seeking a spirited nightlife scene due to the city's abundance of clubs. The city's REBEL club is famous for its spacious dance floor & state-of-the-art sound equipment. For those who love electronic music, REBEL is a one-of-a-kind club with many rooms & a rooftop outdoor space.
EFS, a chic & affluent nightclub in the middle of Toronto's Entertainment District, is another popular venue. EFS is frequented by the fashion-forward & trendy because of its chic atmosphere & star guest appearances. If you're looking for something really unique, a trip to CODA is a must.
If you appreciate underground electronic music like techno or house, you should check out this modest club. Barcode Saturdays is a popular party spot in Toronto. This hip Toronto club attracts a lively audience. Barcode Saturdays is the place to go for a thrilling night out.
In addition, there is Cube, a club well-known for its spectacular light & sound shows, which turn each night into a special event. These are but a few of the incredible Toronto nightclubs available. Every kind of clubgoer may find their ideal fit in Toronto, whether they love electronic music, hip hop, or the underground culture.
Aspects Affecting Club Entry Fees
The entry fees to get into a club in Toronto vary widely. One crucial element is the nightclub's fame & renown. There is a direct correlation between a club's status & the price of admission. The cost may likewise be affected by factors such as the event's theme night.
Admission prices tend to be higher for events that include special guests or performances. The time of entrance is likewise crucial. During off-peak times, like in the early evening, many nightclubs waive cover charges entirely.
Last but not least, pricing may vary depending on the day of the week, with weekend rates often being higher than weekday rates. The cost of getting into Toronto's nightclubs varies depending on these elements.
Average Entry Fee for Nightclubs in Toronto
The entry fees to a Toronto nightclub vary drastically from one location to the next. Entry to most nightclubs in the city will cost you between $20 & $30. However, on evenings with special events or on weekends, the cover charge for exclusive clubs might be much higher.
The cover charge for nightclubs might vary widely, so it's best to check their website or social media accounts before you arrive. When looking for the greatest bargain, don't forget that some clubs provide free or heavily reduced admittance at certain times.
Toronto's Vibrant Nightlife
Toronto's nightlife is unlike anywhere else in the world. Party-goers in the city have access to a broad selection of venue options, ranging from stylish pubs to pulsating nightclubs, to pick from. Hip-hop, electronic dance music, & live music—Toronto has it all.
A lively audience will surround you as you dance to the sounds of adept DJs & musicians. New establishments open up all the time, & the old ones find new ways to attract a younger crowd. You will have an amazing time in Toronto since the city understands how to throw a great party.
Ways To Save On Nightclub Entry Fees
Here are a few suggestions to help you save money on Toronto's nightclub cover charges. As a first step, you can skip special events. Enjoy the nightlife at a fraction of the cost by going during the week, when many clubs offer discounted cover charges. Getting on the guest list or attending before the regulars is another option to save money.
For being on their guest list or getting there early, several clubs provide free or heavily reduced admittance. Finally, be on the lookout for promotions & events that may give free or reduced admission. If you're smart & prepare in advance, you won't have to spend a fortune on Toronto's club scene.
Toronto's Premier Nightlife- VIP Tables & Bottle Service
VIP tables & bottle service at Toronto nightclubs are the best option for individuals seeking a more private & lavish night out. You'll be treated like a VIP with expedited entrance, a personal butler, & access to exclusive rooms.
Bottle service is an upgrade that lets you reserve a quiet area of the club & stock it with your favorite premium liquors & mixers. It is a fantastic chance to honor a significant event or simply to indulge yourself in a night of extravagance for no other reason than that you deserve it.
VIP tables & bottle service costs may range from free to several thousand dollars, depending on the club & the amenities you choose. If you want to be treated like a celebrity on your next night out in Toronto, you might look into VIP or bottle service.
Final Thoughts!
Toronto's club scene is among the best in North America, full of vitality & excitement. There's something for everyone thanks to the wide variety of available locations, each with its own character & style.
Popularity, event type, time of entry, & day of the week are just a few of the variables that might affect the price of getting into a Toronto nightclub. Prices range from around $20 to $30 on average, however, this range is subject to change.
You can enjoy the Toronto club scene without spending a fortune so long as you do some research, take advantage of deals, & prepare in advance. Get ready to party the night away in Toronto's vibrant club scene & make some incredible memories!