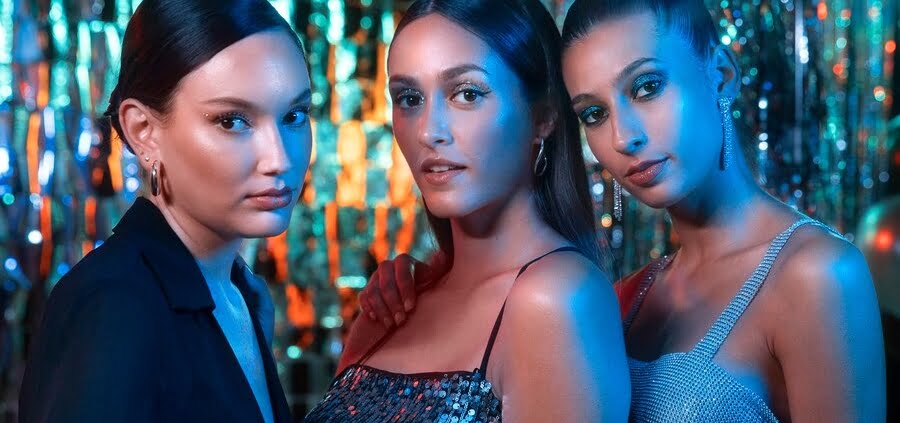 Nightclub Club Outfit Ideas for Women
Let's face it; we all love to go to a party all dolled up and receive compliments all around. Nightclubs are relaxing spaces where people head to and look their fashionable best, be it a summertime-inspired floral dress or a chic winter fit that inspires awe in the crowd.
But things can get a little confusing, especially for those who have an expansive wardrobe and want their personality to complement each occasion uniquely.
What we wear at nightclubs has to be planned as per the seasons and the kind of vibe we want to emanate. From casual outfits to cute club outfits, there are various nightclub outfit ideas for ladies who are going down to boogie at their favorite party destinations.
What to Wear at a Club for Women?
It's pretty common for us to neglect our wardrobe through the seasons. A floral-inspired dress may be the perfect calling for summertime clubbing, but it isn't going to serve the purpose come the winter chills.
But don't fret; we've got you covered.
From cute club dresses to denim and jackets, read through our list of unique club outfit ideas for women.
Party Wear Dresses for Women
Dresses are the go-to option when it comes to enjoying a great weekend party. One of the main benefits of wearing dresses to a party is that you can look pretty without having to put much effort into styling yourself. Regardless of the season, we assure you that there's a perfect dress for every party for everyone.
So here are a few dress ideas for the ladies to glam it up effortlessly at parties:
High-Low Dress with Matching Belts
Ready to flaunt those curves? High-Low dresses are fashionable outfits that are low at the front and high at the back. The best thing about these dresses is that they look good on any body type and can wonderfully look good for any occasion. It's advisable here to go for a single color paired with a trendy belt to better define your outfit.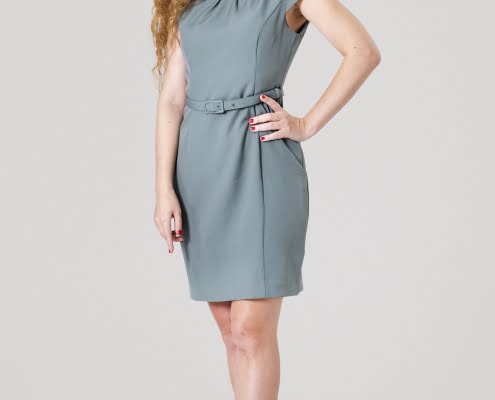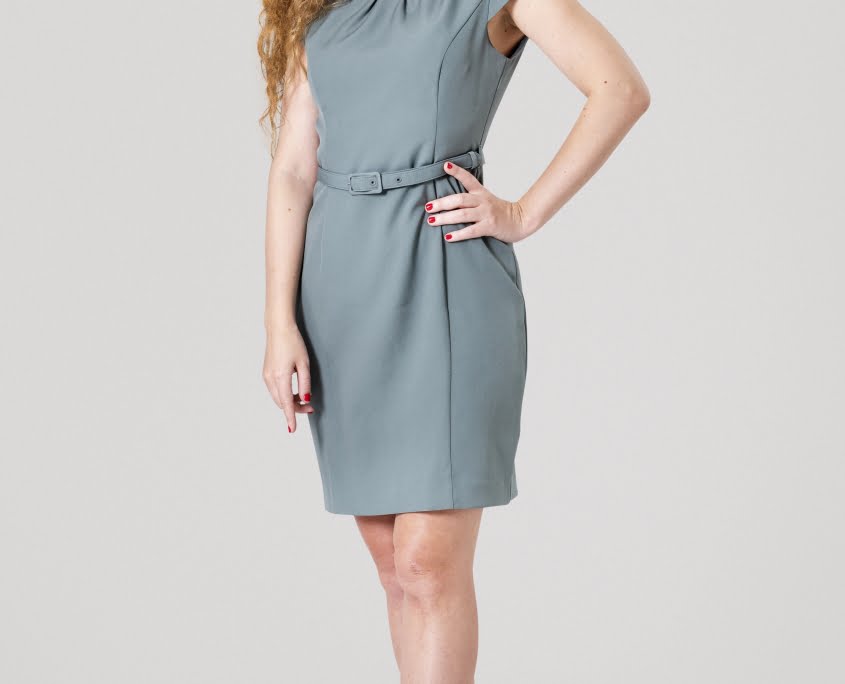 Mini dresses are the perfect reason to go partying in the summer season. These dresses also allow you to show off that gorgeous skin as you flutter your way on the dancefloor. It's best to pair these dresses with flat sneakers rather than going for those lavish heels so that you can have a comfortable time moving around.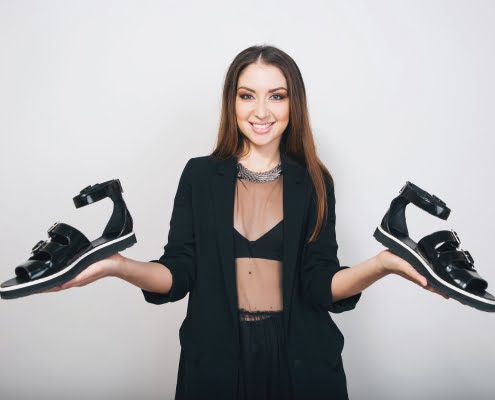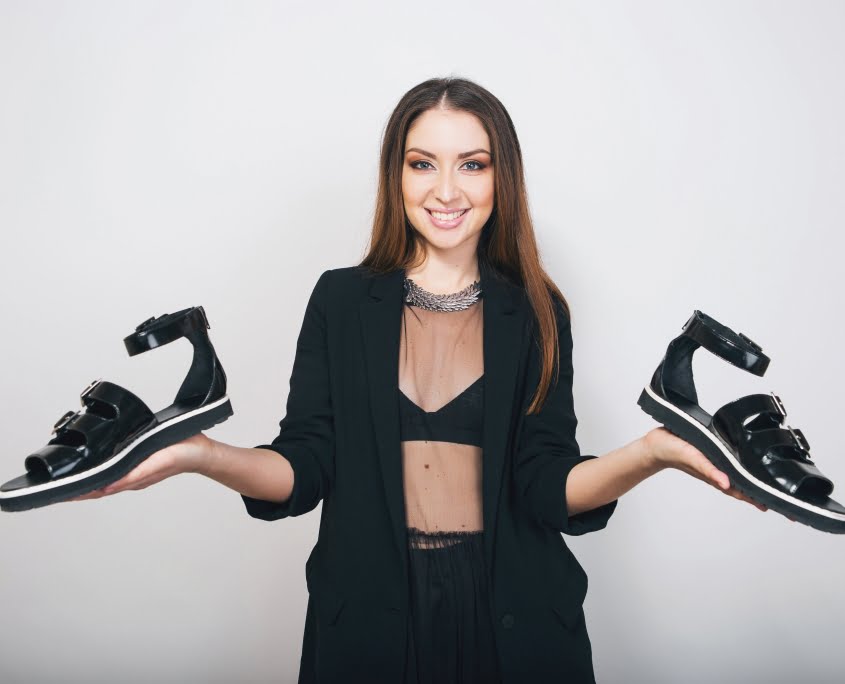 Shift Dress with Accessories
Shift dresses have an undefined waistline and fit loose on the body, giving off those chic yet casual vibes. These dresses are great for women with bulky body types but can effectively suit any body type. These dresses have varying lengths, and you can also choose between sleeveless or full-sleeve options.
As these dresses are meant to cover those curves to form an ideal length with shift dresses. Shift dresses also reveal an envious neckline, so you can adorn some jewelry or accessories for a complete look.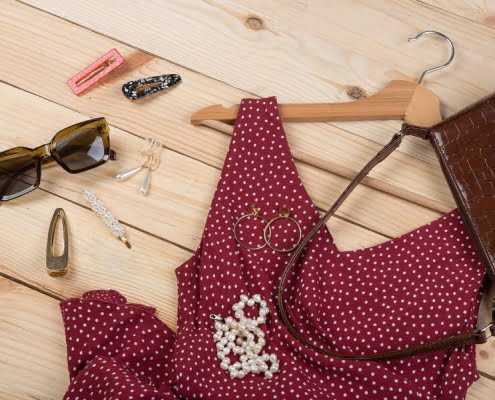 Party-wear bandage dresses are pretty awesome body-hugging dresses for those with that hourglass figure who isn't afraid to flaunt it. Bandage dresses are tight fits made with fabrics sewn together to resemble a bandage, so if you are anything more than a slim figure, steer clear of this style for the parties.
You can enhance your look with a bandage dress by layering and adding an element of quirk to make those heads turn your way.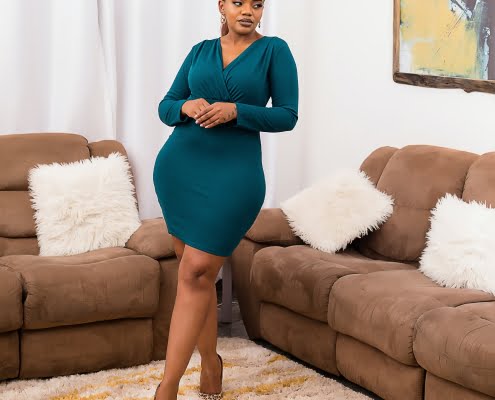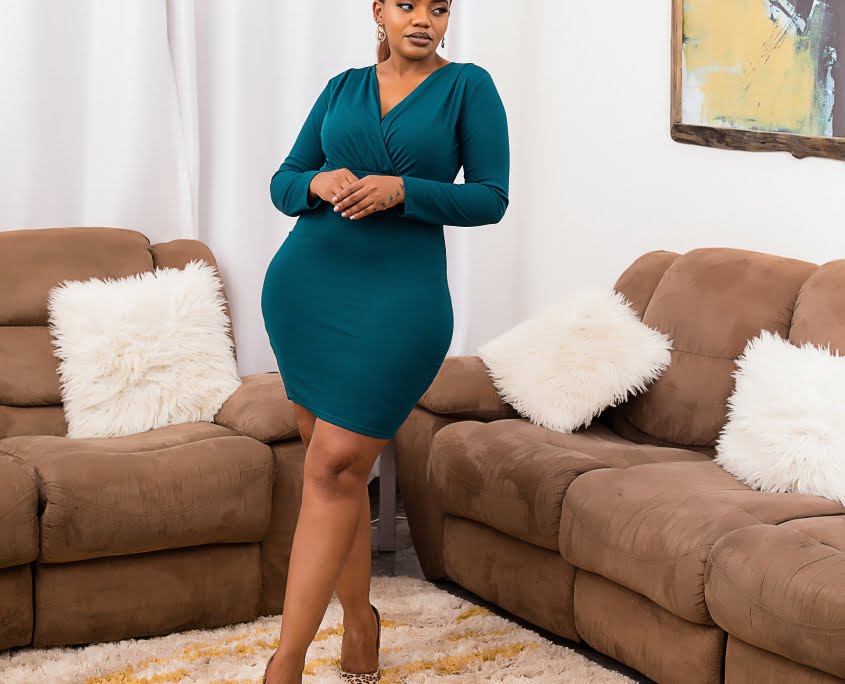 Fit and Flare Dress with a Denim Jacket
When nothing else comes to mind, a Fit and Flare dress is your go-to style for a night of extravagant clubbing. These dresses fit from your bust to the waist and then flow downwards, giving an appearance of a curvy waistline. You can customize the sleeves and hemline of these dresses as per thrown choice.
These dresses can also be trusted come the winter, as they gain an extra edge with a Denim Jacket on top. Moreover, you can also wear a pair of leggings underneath and add more swagger to the outfit with knee-length boots.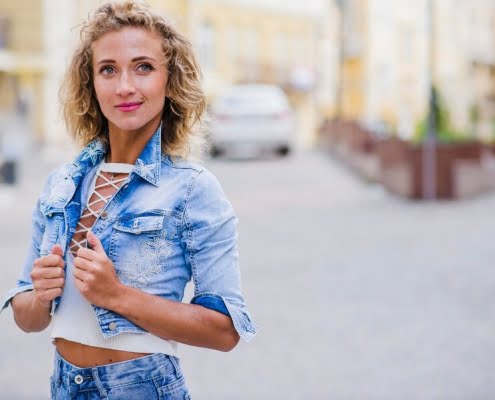 Casual Party Wear Dresses for Women
Enough of the sexy. Are you looking to go casual this weekend to your favorite nightclub? Or maybe you're about to head to a club with a comfy outdoor lounge to grab a few beers and chill with your friends?
Whatever your calling to go casual, here are some great casual party dress ideas for the more relaxed and sassy women:
T-shirt dresses are quite cool, but we're here to help you amp it up further with a black T-shirt dress. Black is the universally favored color that looks dapper on everyone. You can glam yourself up further with strap heels and high-end accessories.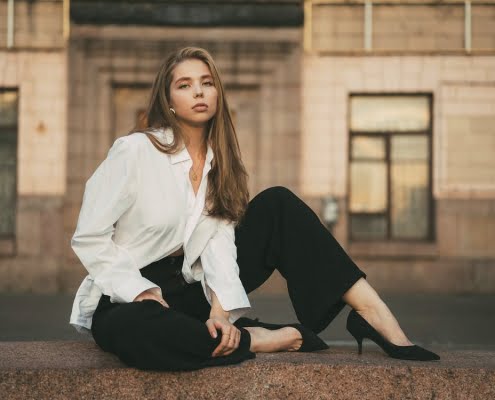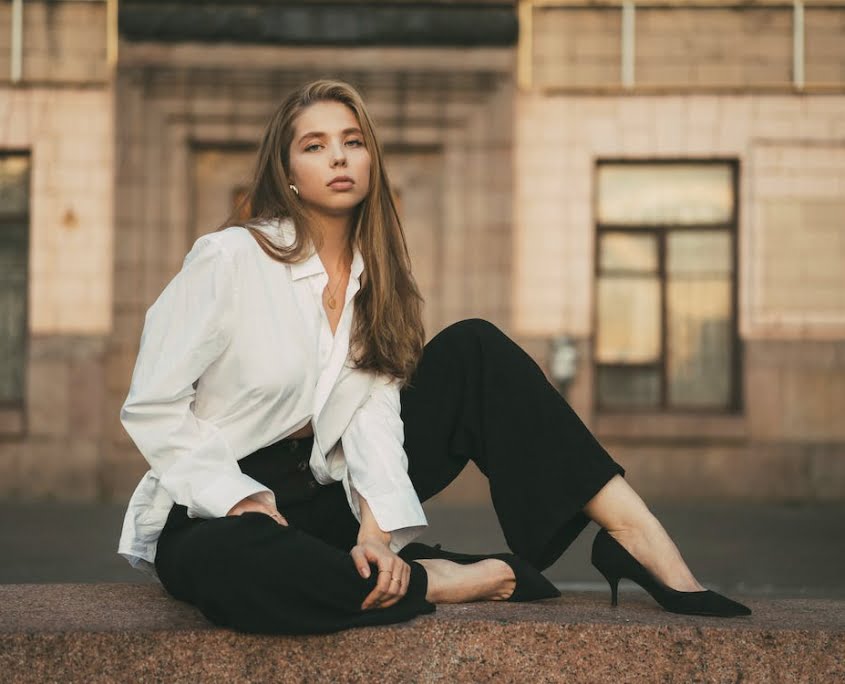 Halter Neck Bodysuit with Jeans
Out with the dresses, for now, a halter neck bodysuit with high-waist jeans is all you need to go casual to the club. If you're looking for a more relaxed alternative, a high-waist skirt with heels can do the trick here just as well.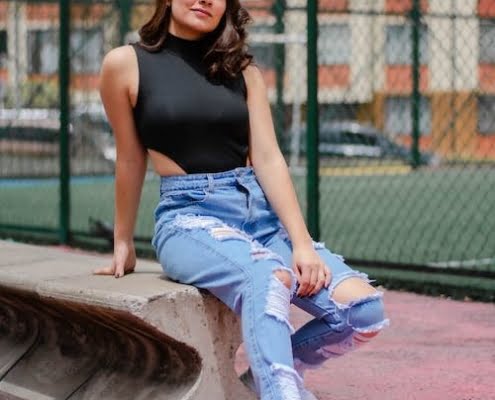 Button-Up Shirt with a Mini Skirt
Aren't Button-Up shirts awesome? These unique options are also great for professional women but are equally versatile when dressing down a notch. Go ahead and tuck in that Button-Up Shirt under a mini skirt and get those eyeballs rolling towards yourself.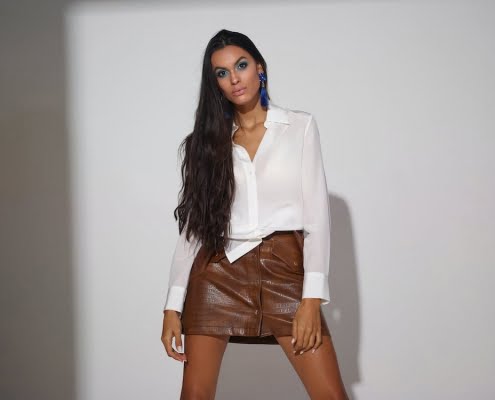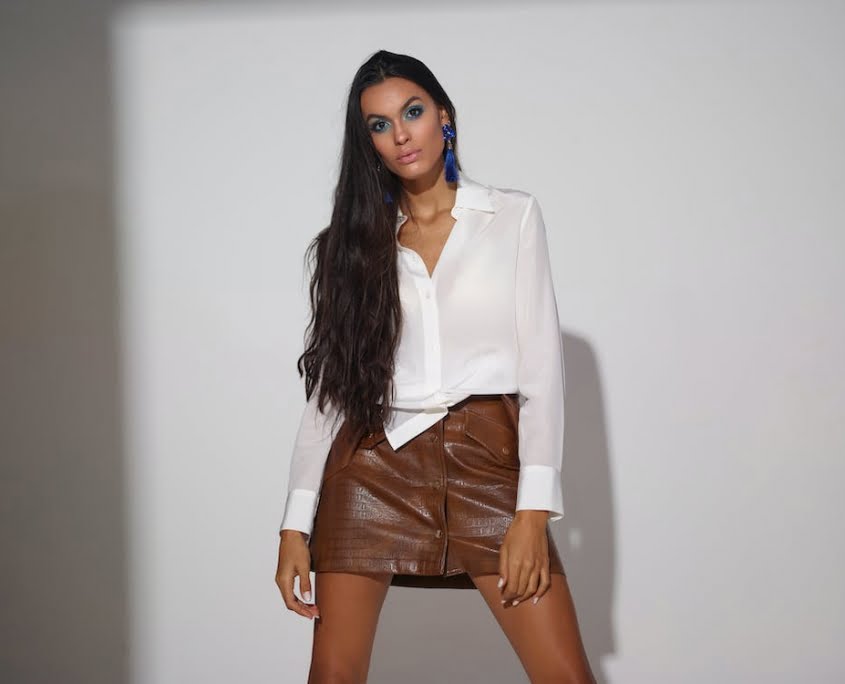 You're absolutely right if you think you can never go wrong with jeans. The only thing to remember with jeans is to choose the right type of jeans that fits you well and allows you to create the style you want.
You can go ahead and pair skinny jeans with almost any kind of top and combine your overall look with accessories and heels.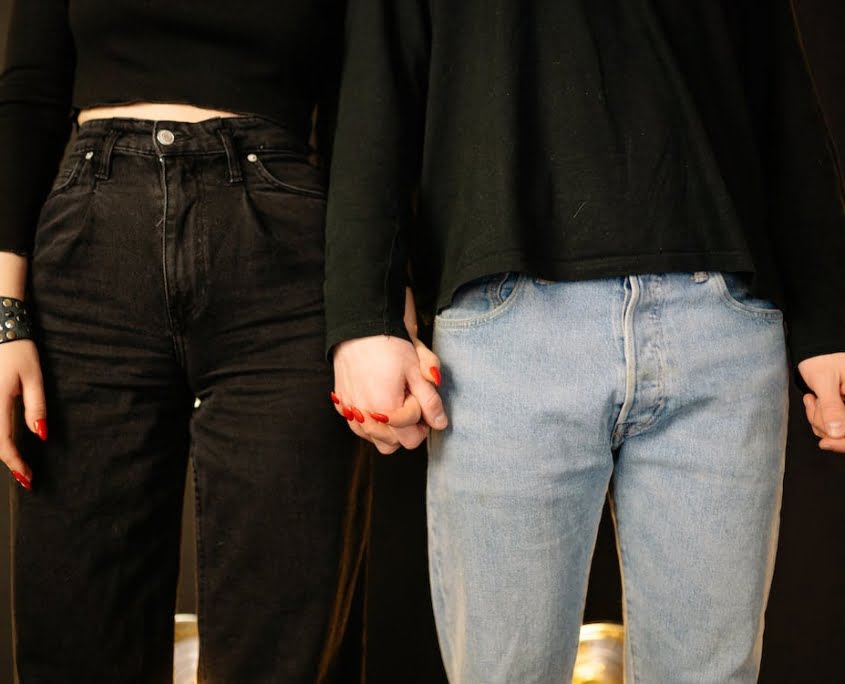 Sexy Club Outfit Ideas for Women
Time to go bold and time to go sexy! Without further adieu, let's discuss the sexy outfits that'll make you the show-stopper of the club:
Nothing looks sexier than an unbuttoned blouse over a bralette or a cage bra. You can further turn up the temperature with a pair of leggings and heels.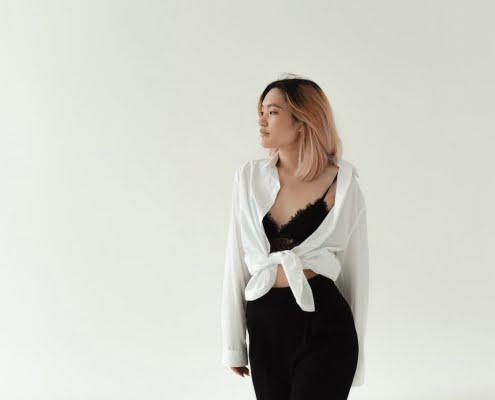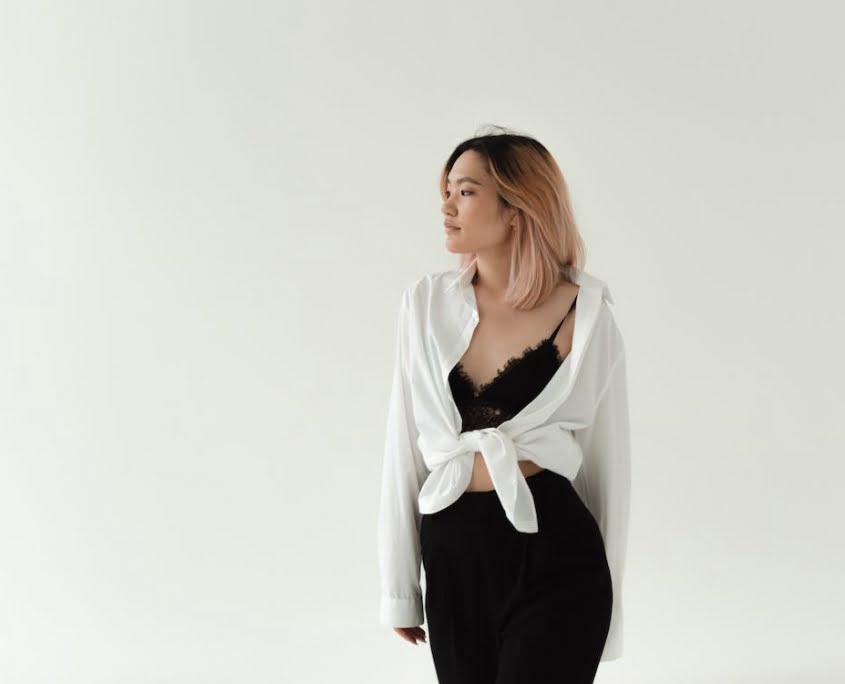 Long Sleeve Bodysuit with Jeans
There's something truly rad about sporting a combo of a V-neck bodysuit and jeans to go with heeled boots, especially when the winter chills come knocking. You can also choose the more comfy route by ditching jeans for a pair of trousers. We leave the preference of the rise of your trousers to you, which you can choose between mid to high waist.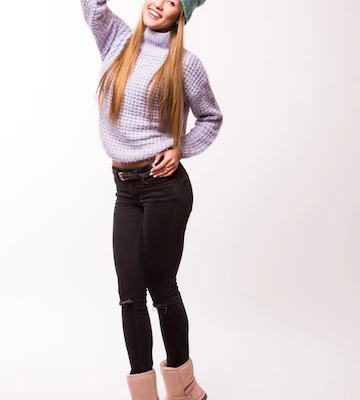 Crop tops are an amazing fashion choice when you're hitting outdoors during the summer. So get trendy with the cutest crop top in your wardrobe paired with cool sneakers or nude heels.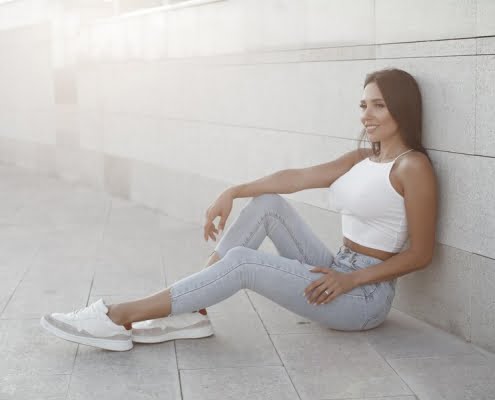 Time to Slay the Club with your Fashion 
That's it. These were some cute, casual, and sexy outfit inspirations for 21st-century women who like to go clubbing with a dash of high-end fashion. Obviously, there are many options when you want to mix and match, but these are some of the basics that'll get you going toward more unique combinations and styles.
So get the girls in, glam up, and get ready to slay all night long at the top party places in town. You can thank us later!