Hottest College Halloween Costumes
Halloween is a great time to let your creative juices flow and have fun with your loved ones. And when it comes to a Halloween college party, there's no reason to be left behind in the celebrations.
Halloween college parties allow us to dress in hot, sexy outfits with creative props and accessories. The best thing about all this is that you can banish the ordinary with innovative costumes that still make you look dapper. If your college Halloween party is around the corner, you need the sexiest Halloween costume inspirations that turn eyeballs during the party.
These outfits can be accompanied by accessories and props to create a complete Halloween outfit that'll spook your college party.
However, you'll find numerous ideas out there, so naturally, selecting the right dress can get a little overwhelming.
This blog piece has compiled a list of the hottest and sexiest Halloween costumes for your college party that includes pop culture characters, sexy outfits, DIY costumes, and more. Whether you want to adorn something revealing or invoke awe with your creativity, explore the hottest College Halloween costume ideas that'll make you the centerpiece of all the action.
Classic Halloween Costumes
When you want to ditch contemporary versions like 'Harley Quinn' and modern-day superheroes, you should go for more traditional Halloween costumes like pumpkins, witches, and jokers. So if you want to reminisce about the past, here are our top picks for the best classic Halloween outfits: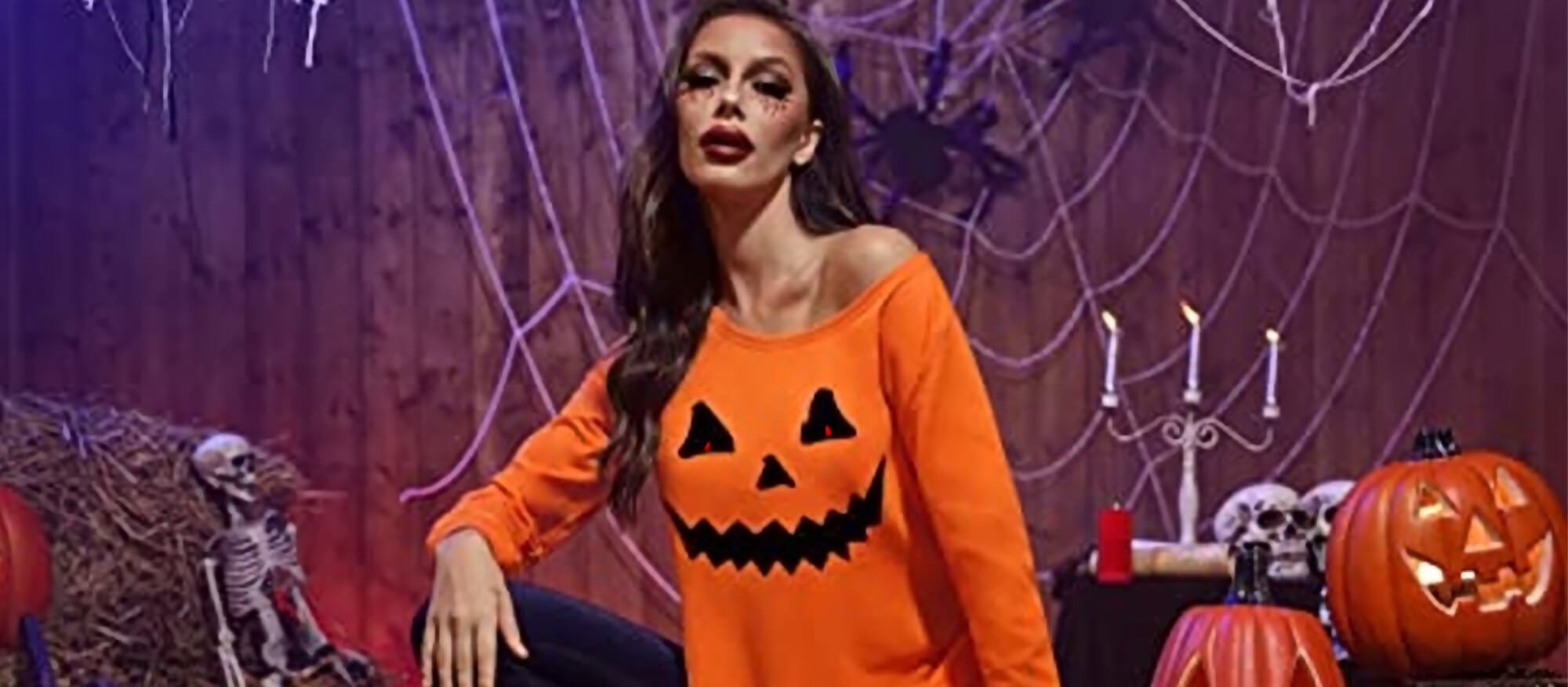 Pumpkins have been the classic depiction of Halloween ever since the festival got famous around the globe. And it's damn easy to create as well.
Simply take an orange T-shirt and use a black pencil to draw triangles and straight lines along its length. The triangles are the eyes, while the straight lines represent the ribs of the pumpkin. You can also buy the costume online without having to shell out a large amount for it.
Price Range: $0.99 to $24.99
Where to Buy: halloween costumes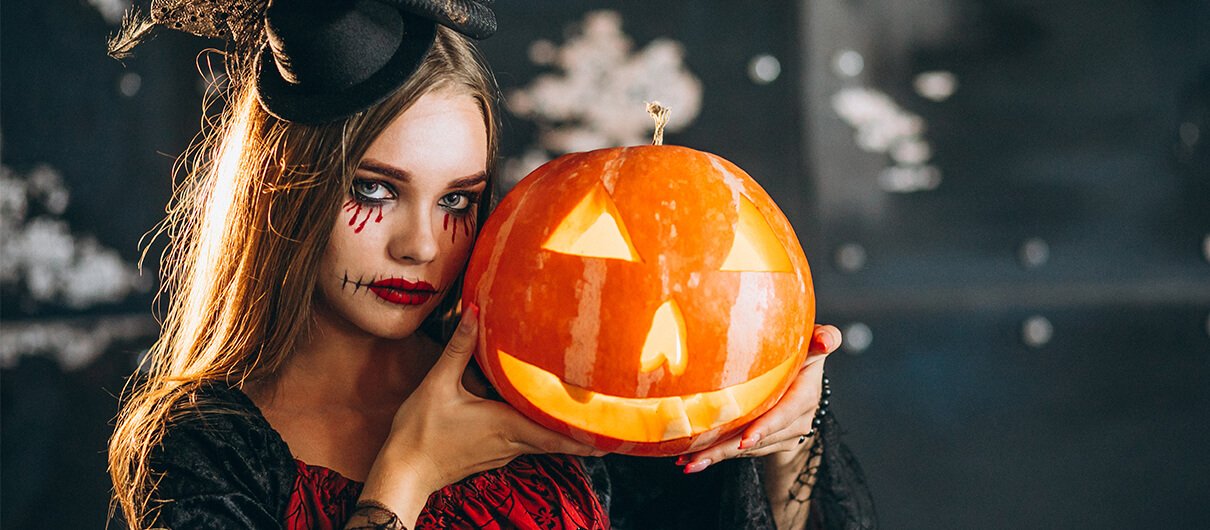 Time to take on the night and cast a spell with a scary witch costume. Whether you want to portray Wanda from the MCU or the White Witch from the Chronicles of Narnia, there are several famous witch characters in pop culture to be inspired from.
The essential here is a pointed hat and a broom, but that's to accessorize yourself. You can sport a black dress, heels, or boots for the main costume.
You can also take it a notch higher with some black lipstick, face painting, and a fake pointed nose.
Price Range: $19.99 to $159.99
Where to Buy: halloween costumes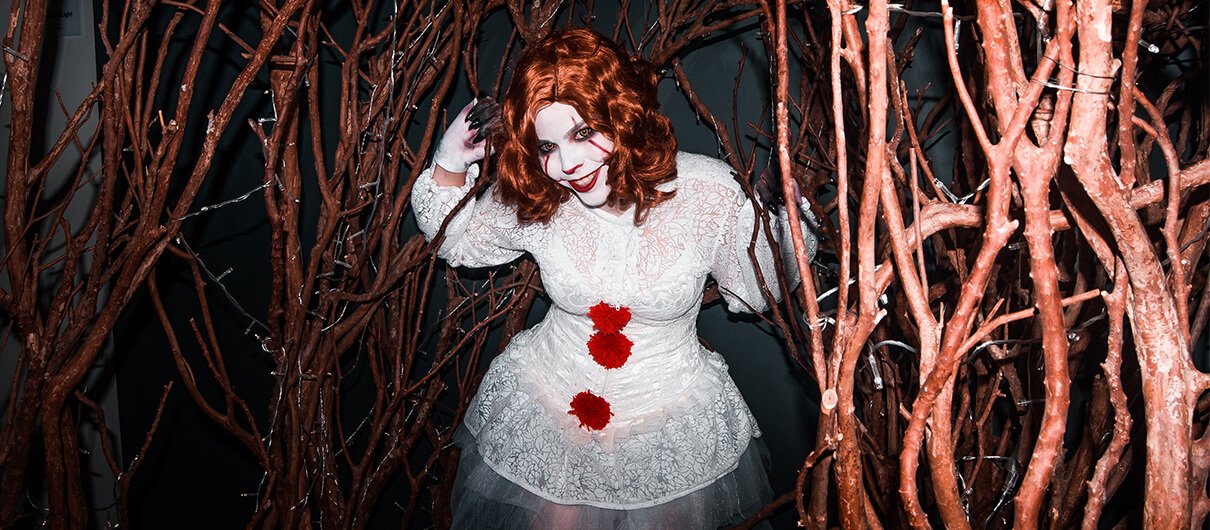 Clowns have been the depiction of both amusement and horror from the earliest portrayals. Although they aren't really represented as a Halloween costume, eversince the movies began depicting these cheerful and wacky beings as more sinister characters like the iconic nemesis to Batman, the clown tradition at Halloween has kicked up.
To dress like one, all you need is an oversized colorful T-shirt suspended to oversized pants and white face paint and red for your nose. You can also add props here, like a colorful tie and hat. Place eyelashes and some red color on your brows, and you will look like an evil McDonald's ready to serve doom.
Price Range: $3.99 to $69.99
Where to Buy: halloween costumes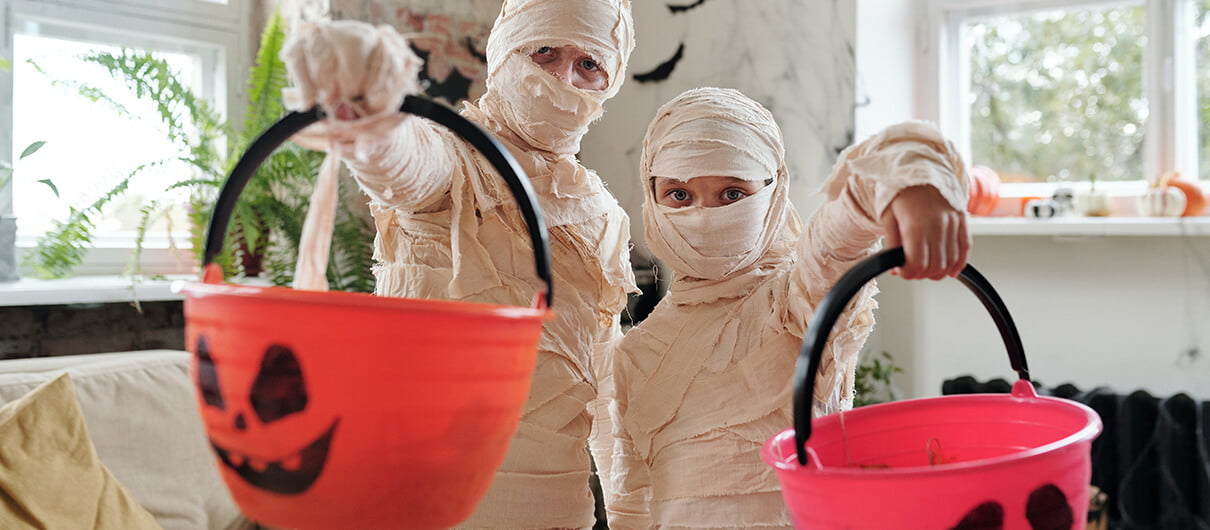 There was a time when mummy costumes were all the rage during Halloween. Even today, the outfit hasn't fazed out at all. You can find mummy costumes and dresses galore online at low prices. Don't go for wrapping that toilet paper roll on yourself; it isn't going to last the party.
To do the mummy look, cut some silts at the side of the white fabric and tear slits from the cuts of the fabric throughout its length. Next, cut some bandages and stick them along your T-shirt along with the strips. Your DIY mummy look is ready-to-go.
Price Range: $3.99 to $29.99
Where to Buy: halloween ostumes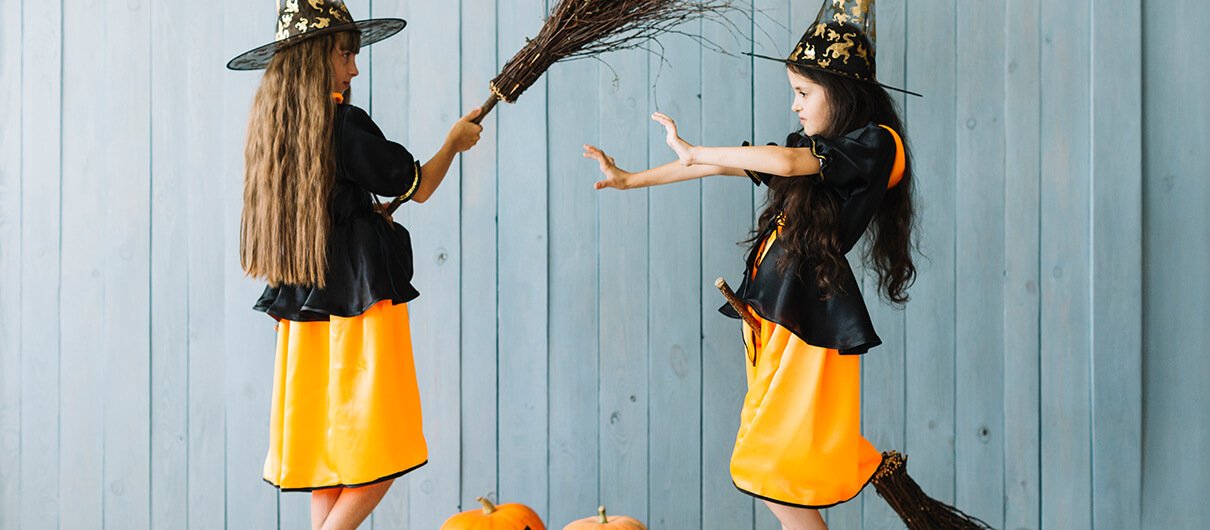 Scarecrows don't just scarecrows (see what we did there!). They are also terrifying as Halloween costumes. The good news is that scarecrow outfits are comfortable and great for college parties.
All you need is a bandeau or shirt, a plaid shirt, and overalls. Glue or pin fabric scraps onto the overalls and wears the plaid shirt underneath. Stuff your pockets with some leaves and hay, and you're already scaring the crows away.
Price Range: $4.99 to $299.99
Where to Buy: halloween costumes
Pop Culture Costumes
Nothing's more recognizable for Halloweens than our favorite pop culture characters. From Harley Quinn to Doctor Strange, the options here are endless. So here are some pop culture Halloween costumes that will totally rock your college party to the brink: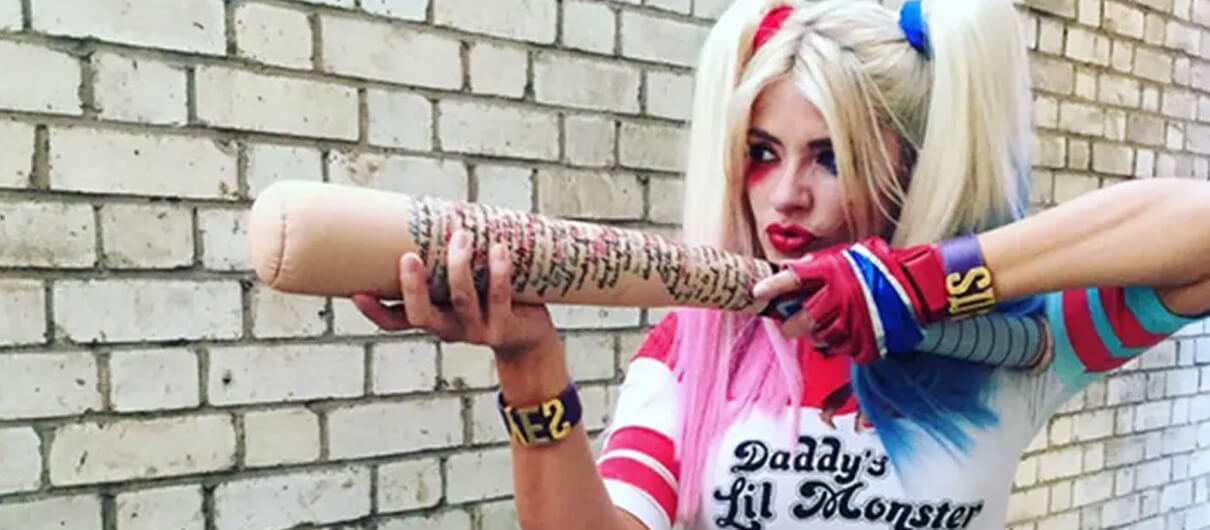 U leash your evil mean side with a Harley Quinn costume that always grabs the eyeballs. The Suicide Squad supervillain is pretty easy to dress up as. Simply purchase a white and red T-shirt with red and blue shorts and a pair of white boots. Wear a red and blue jacket on top, and there you go. If you want to take it over the top, make two ponytails and color them red and blue for the inch-perfect Harley Quinn look.
Price Range: $4.99 to $74.99
Where to Buy: halloween costumes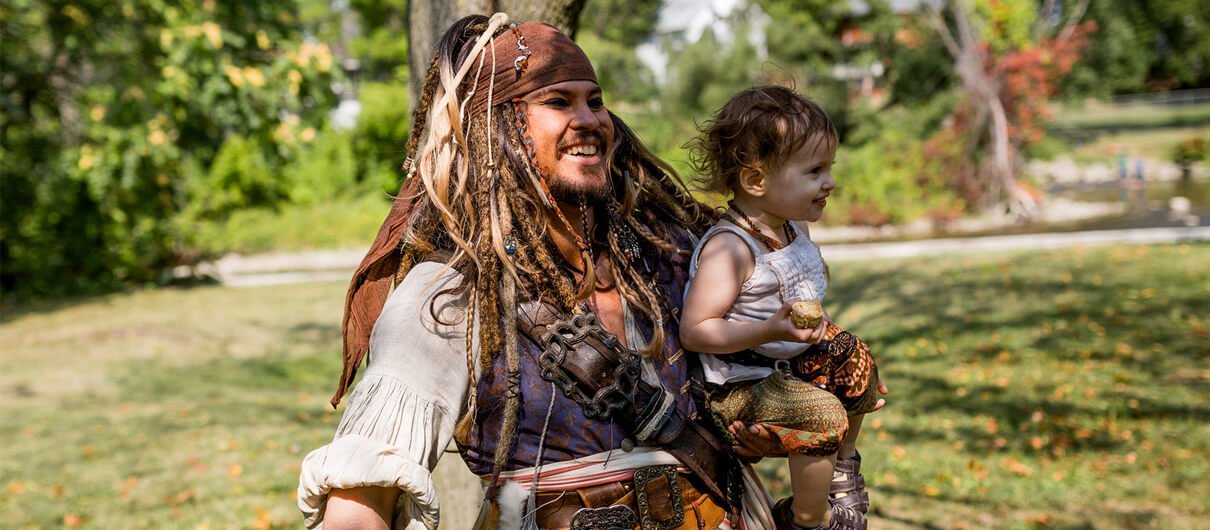 Our beloved pirate is very easy to pull off when you want to steal attention and be the troublemaker at your college party.
Raid the party and gather all the spoils with a pirate-themed dress this Halloween. Make your pirate look on-point with black legwear (shorts or pants), an off-shoulder white top, and a pair of cowboy boots.
Complete the look with a pirate hat or bandana and some beads snuck into the hair.
Price Range: $9.99 to $49.99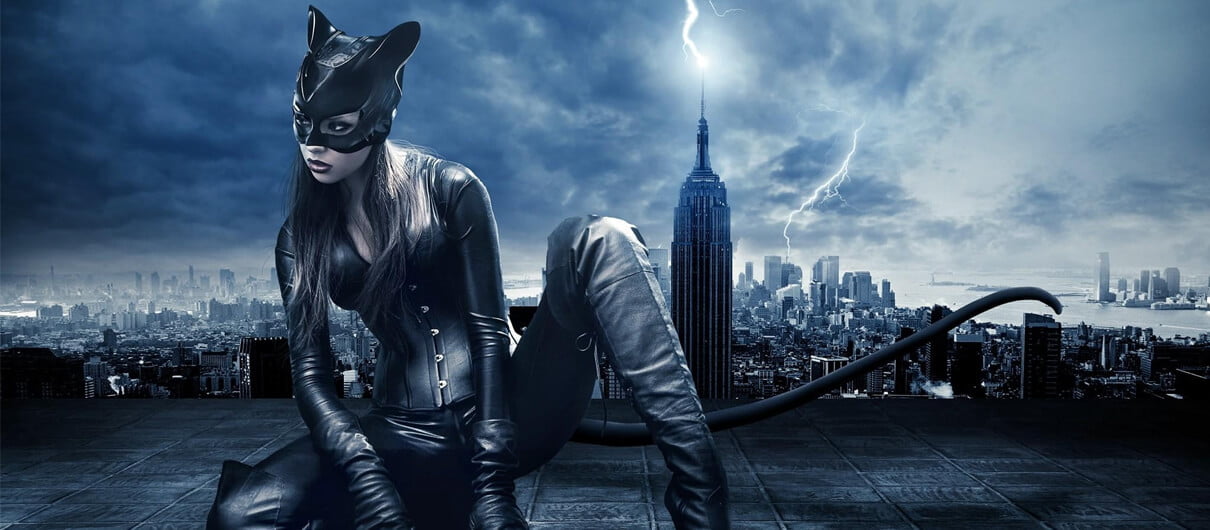 No Halloween is complete without Batman keeping a vigil on the proceedings. For Batman, you need that iconic cowl, along with his great cape and a utility belt.
Few would have realized that when Batman saved his not-so-Batmanish doubles in The Dark Knight and rebuked them for wearing hockey pads, he was giving a tip on dressing up like him. Oh, and remember that iconic Batman logo.
Price Range: $3.99 to $849.99
Where to Buy: halloween costumes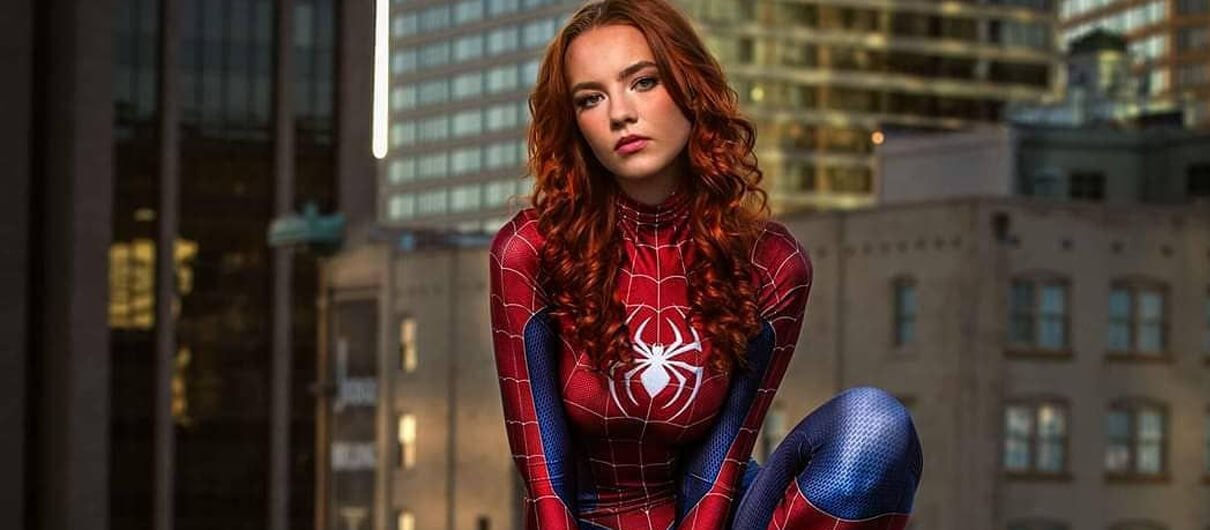 It's time to be our friendly-neighborhood Spiderman. Spidey is everyone's favorite superhero and has been accurately depicted by everyone from Toby MacGuire to Tom Holland.
Being Spiderman for Halloween is a smart choice. You can simply wear a blue bodysuit underneath a red T-shirt with its sides cut. Take red socks and elbow-length gloves to save the day at your Halloween party. With a sketch pen, you can draw the Spidey logo and the web-like design.
Price Range: $5.99 to $89.99
Where to Buy: halloween costumesl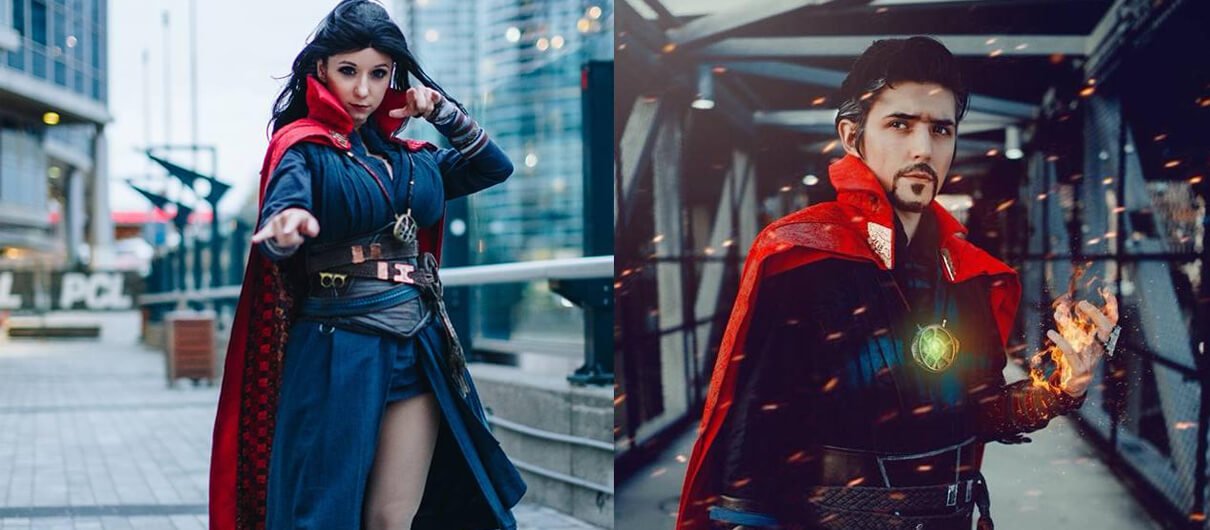 Let time come to a standstill with the Master of Illusions costume. Doctor Strange is the perfect Halloween wear if you have a beard and wavy hairstyle like the protector of reality himself.
You can find the costume online and style it up with accessories like his sling ring and the eye of Agamotto. Wear sturdy knee boots, and you're ready to spell a charm at your party.
Price Range: $9.99 to $299.99
Where to Buy: halloween costumes
Group Costumes for Halloween
What fun is a Halloween party without your family, friends, or coworkers completing a crazy attire fest? This is why we bring you some top hacks for the best group Halloween dress ideas: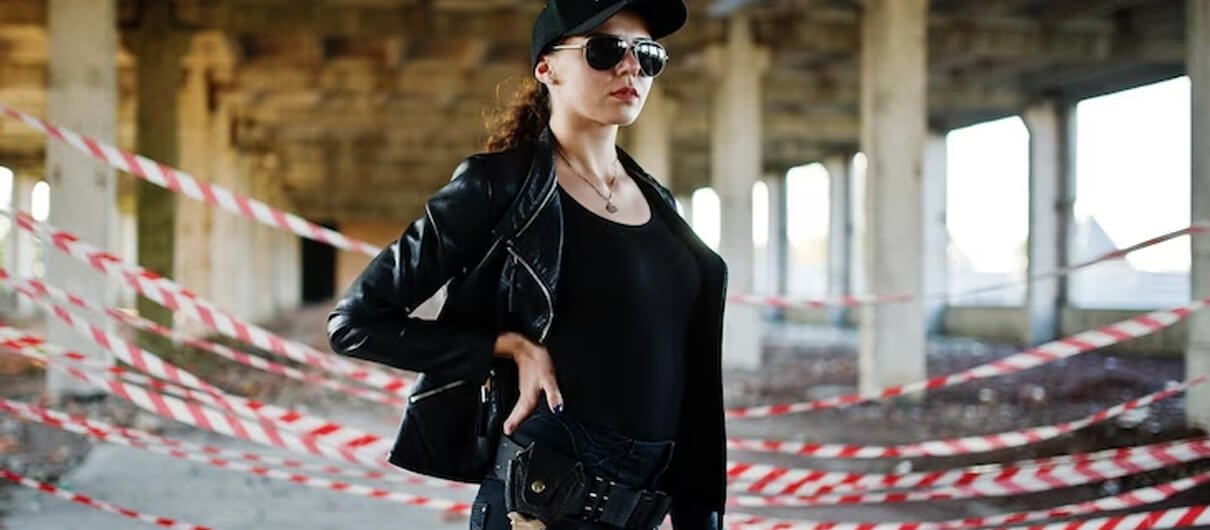 Hands up if you think police officer costumes are amongst the sexiest college Halloween party costume ideas. A black top, black leather fishnet tights, sunglasses, a cap, and some handcuffs can do the trick here.
Price Range: $3.99 to $89.99
Where to Buy: halloween costumes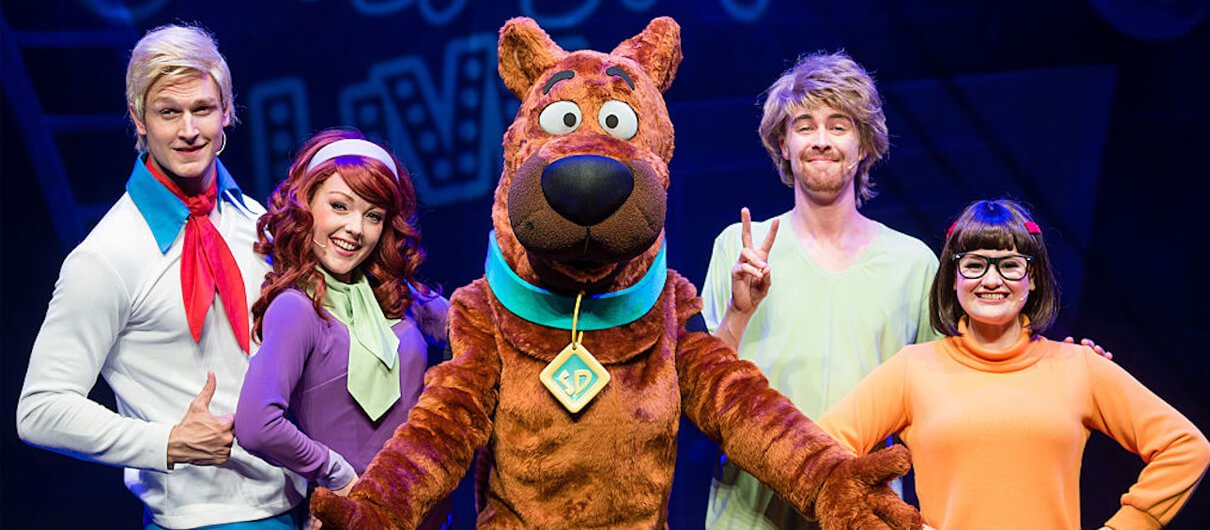 Save the day with your squad by dressing up like the Scooby Doo gang.
Starting with Fred, wear a white half-sleeve T-shirt, blue trousers and a red scarf. For Daphne, wear a purple shirt dress with red stockings and a hair band. Shaggy can be easily portrayed with brown pants and a gray T-shirt, while Velma is all about an Orange sweater and socks with a red skirt and sandals. And as for Scooby, we'd recommend you to shop it online.
Price Range: $9.99 to $49.99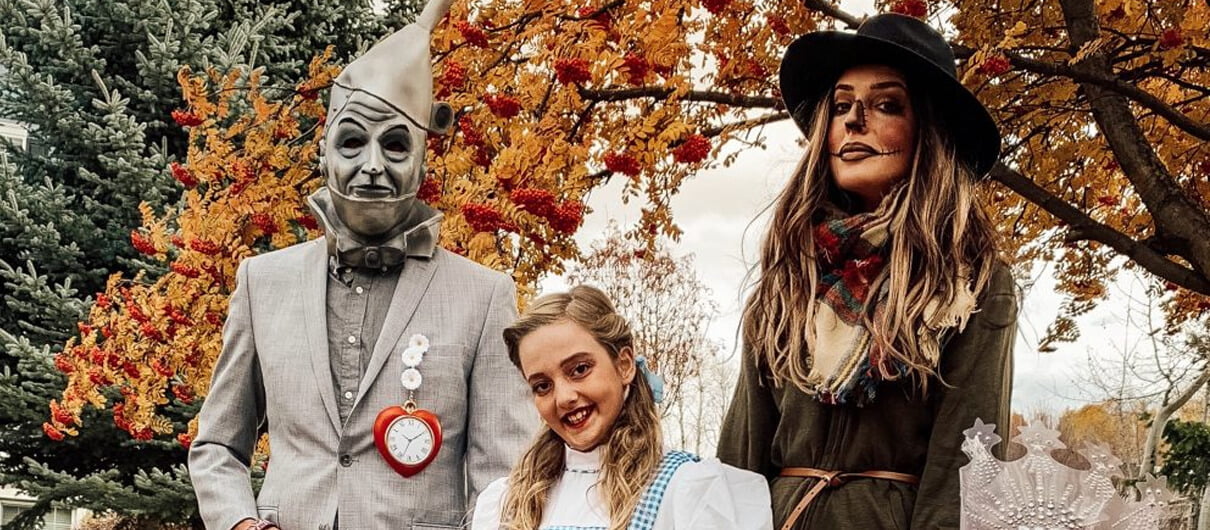 Pay homage to the Cullen family with a vampire family outfit for the whole gang.
Vampires are the expected guests at every Halloween party and are still the evergreen choice to spook everyone out. Dressing up as a countess means giving off those bloodsucking vibes. Wear a dark dress with black suede and knee-length boots. Oh, and don't forget to put on those fangs to stay true to your vampire look.
Price Range: $0.99 to $279.99
Where to Buy: halloween costumes
Oh, don't we all love Gru and the gang? Minions aren't just adorable but also a great centerpiece for your college Halloween special. And it's even more adorable when you see a bunch of guys dressed up as Minions bouncing their way through the party.
An inflatable bodysuit with batteries is all you need for this Minions look.
Price: $159.99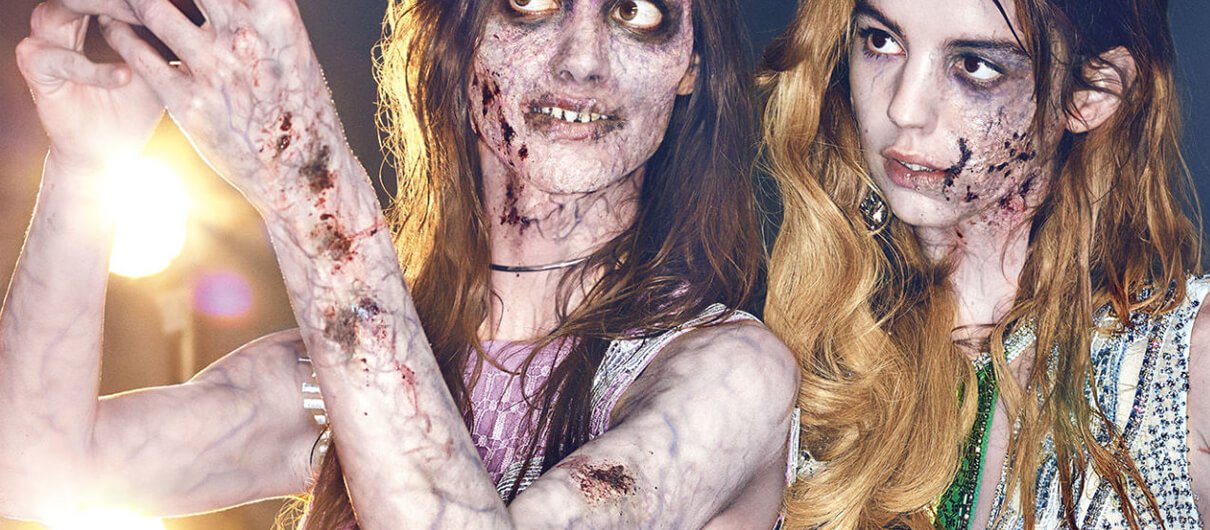 Let's face it, dressing up as a zombie is quite fun. A zombie costume is instantly recognizable and can make those heads turn at the party. Wear a white top and rip it to show a black bra underneath. For your lower, you can wear shorts or pajamas, depending on what accentuates the zombie effect.
As makeup, splash some red color over your top and face, and you're all set to spread infectious vibes along with your gang.
Price Range: $3.99 to $239.99
Where to Buy: halloween costumes
Sexy Costumes
When you want to turn up the heat at your college Halloween party, it's time to ditch the traditional and the pop stars and go for sexy avatars.
Here are our top inspirations to look sexy and hot for your Halloween party: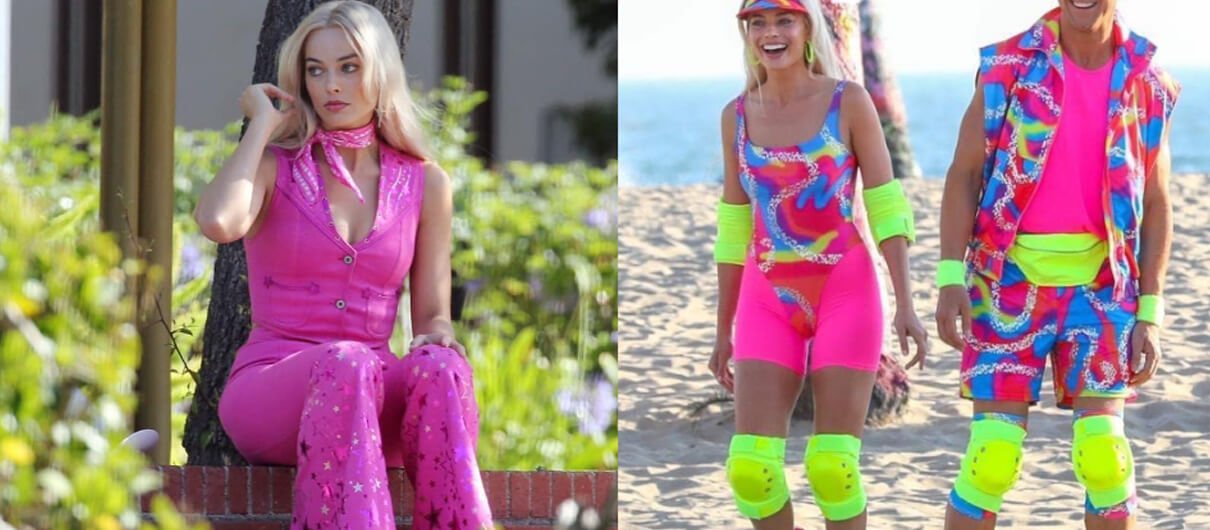 The eternal favorite of little princesses, Barbie costumes are much more popular during a bachelorette party than at Halloween. Nonetheless, they're great if you're looking to doll up and get cute and sexy at the same time at your college Halloween party. Adorned in pink, you can achieve this look by pairing a crop top with a mini skirt, accompanied by some makeup that'll make you absolutely adorable.
Price Range: $6.99 to $79.99
Where to Buy: halloween costumes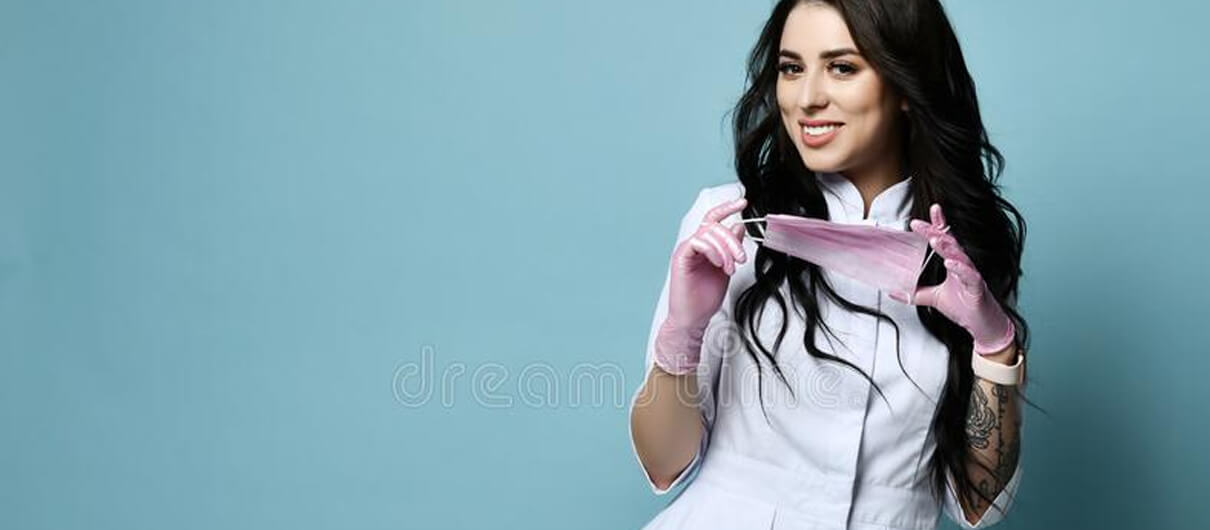 Time to give your friends an injection of sass with a naughty nurse costume. Nurse costumes are available ready-made in the market, but it's simply more fun to DIY. You merely need a short white dress, fishnets, and red stilettos to save lives with your style. Oh, and don't forget the first-aid kit (we mean painting your purse white with a red cross).
Price Range: $3.99 to $79.99
Where to Buy: halloween costumes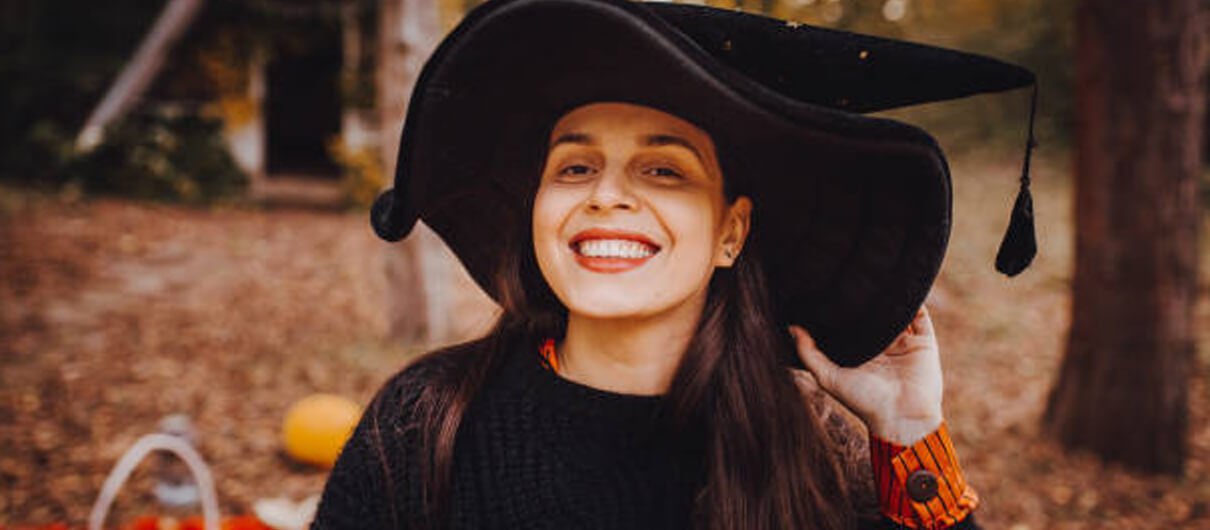 Time to dance with the devil. Show your satanic side with a shimmering red dress, platform heels, and a horn headband. You can also put some black jewelry and paint your nails black for the added evil effect.
Price Range: $3.99 to $799.99
Where to Buy: halloween costumes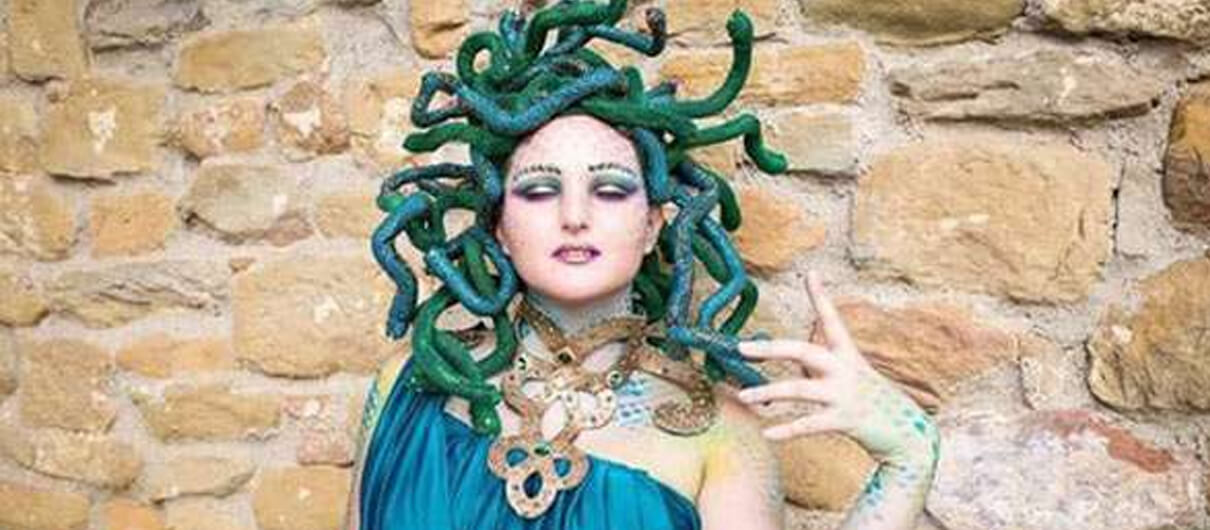 A Medusa Costume, the ancient Greek goddess of beauty and horror, can easily beat even the most innovative costume at your college Halloween party. You can find dozens of Medusa costumes online or create one yourself.
Just wear a green colored gown held by a waistband. You can use a long, thick wig and a snake hair band for added fearsomeness.
Price Range: $4.99 to $44.99
Where to Buy: halloween costumes
DIY Costumes
Halloween is so much more fun when you're planning to become a fashion designer at home and make your costumes yourself. With just your wardrobe, a few items, and your crafty skills, you can create easy costumes and dress to impress at your college party.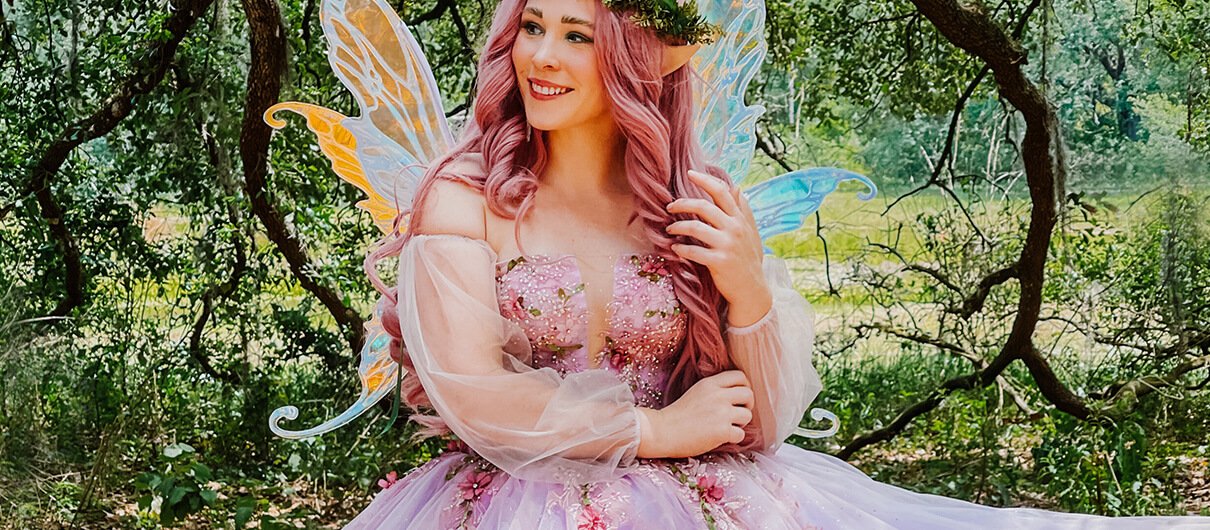 Ready to infuse some magic into the college Halloween party? So get ready to become the nymph of the party with a sparkling dress with a pair of cute wings on the back. You can put on some pretty and glittering makeup for added effect, complete your look with a wand as a prop, and spellbind the beholders.
Price Range: $4.99 to $199.99
Where to Buy: halloween costumes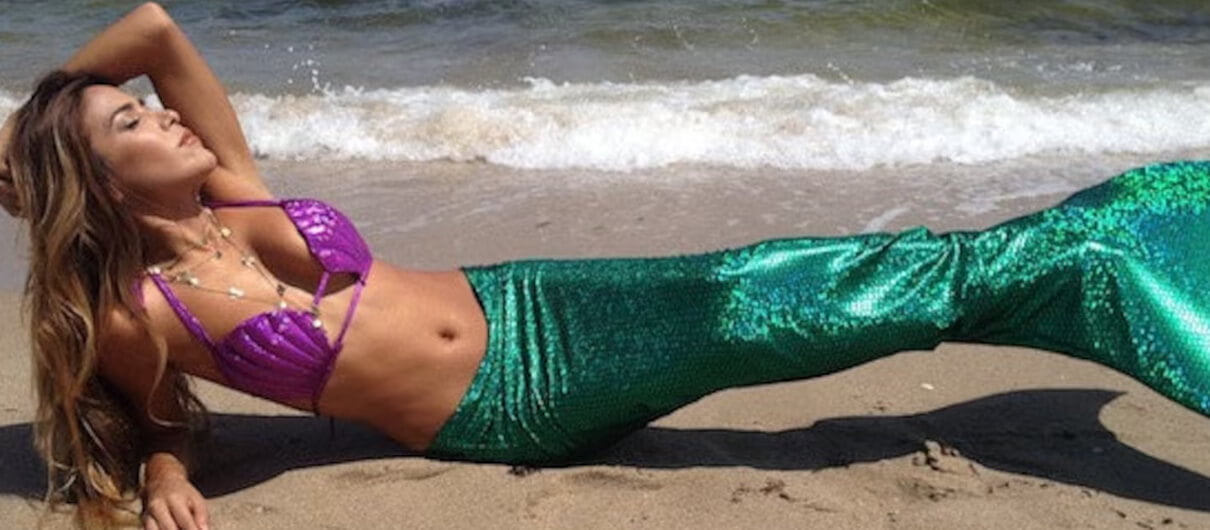 Mermaids are popular mythological creatures that have been featured in many pop culture references. The Mermaid look is also easy to achieve. You need to access your wardrobe; chances are, you'll transform into a beautiful human fish.
You can complete the mermaid look by putting on a bra or bikini top wrapped under a shiny sheet, which can be extended to resemble a fin around your waist. If you want to take this look further, you can go ahead and accessorize it with a seashell necklace or earrings.
Price Range: $4.99 to $119.99
Where to Buy: halloween costumes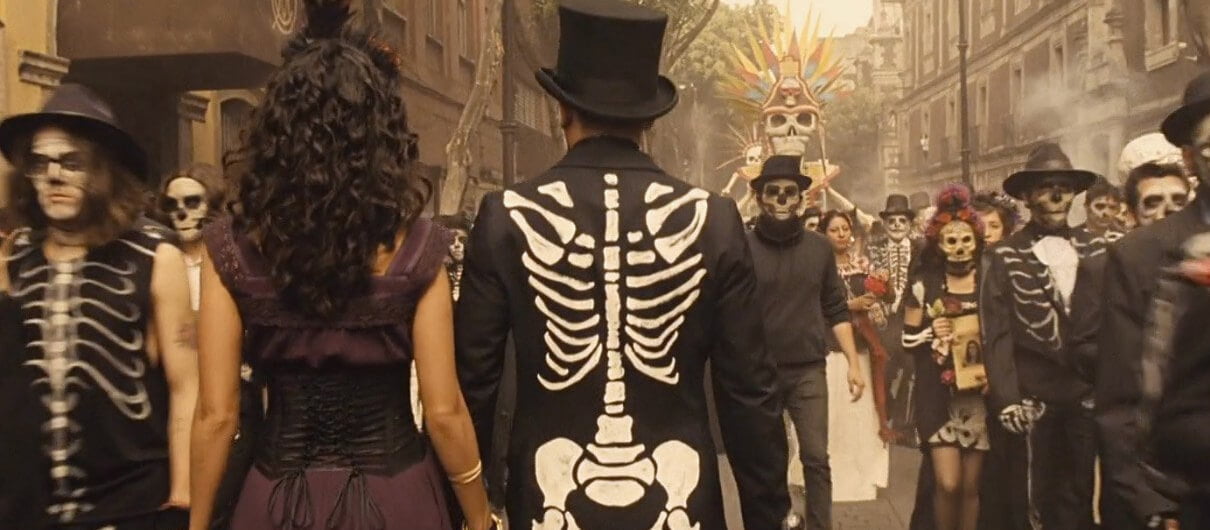 Skeletons symbolize the afterlife. Wear a black leotard or bodysuit to transform your college Halloween party into a graveyard smash. Cover your dress and face with white paint as bones, and your skeleton looks complete.
Price Range: $2.99 to $319.99
Where to Buy: halloween costumes
Unleash the Horror with the Hottest College Halloween Costumes
These were some of the hottest College Halloween costume ideas for women who want to get creative and have fun during Hallow's Eve. This list is an ensemble of cute and hot Halloween outfits that'll turn heads, create a focus on you, and unleash the sexy horror at the college party.
Frequently Asked Questions
When is Halloween 2023?
Halloween 2023 falls on Tuesday, Oct 31, 2023.
How to dress up for a college Halloween party?
Halloween costume guidelines are merely recommendations, and you can dress up as per your preference on Halloween. However, be mindful of the costume guidelines imposed by your college or university.
Which are the hottest Halloween costumes this year?
The hottest Halloween college costumes this year include:
1- Fairy
2- Witch
3- Mermaid
4- Harley Quinn
5- Cheerleader
6- Medusa
Which is the most popular Halloween costume?
The most popular Halloween costume for ladies is the 'witch' costume, while men usually dress up as Pirates or cowboys for Halloween. The costumes are traditionally inspired by demons, monsters, and other supernatural beings such as mummies, vampires, zombies, etc.
Why is Halloween celebrated?
Halloween has been traditionally celebrated as the day of the dead when their souls return to their homes. Presently, Halloween has become a cultural emblem symbolizing who we are and what we fear.
Which color should I wear for my Halloween college party?
Black is the go-to color for Halloween when nothing else comes to your mind. You can also wear red with hints of Orange, Purple, or Yellow shades.
Where can I go after my college Halloween party?
Once your college Halloween party is over, usher to Barcode Saturdays' epic Halloween party, where everything comes to life with a dash of royalty. Be part of our annual Halloween celebration and party with the ghouls deep into the night.
How to join the annual Halloween party at Barcode Saturdays?
You can join the ultimate Halloween party hosted by Barcode Saturdays in Toronto by signing up on the guestlist. However, we recommend availing our VIP Bottle booth services as we expect a heavy rush on the day.