HAVE THE VIP EXPERIENCE THAT YOU DESERVE WITH OUR BOTTLE SERVICE!
Whether you're celebrating the arrival of summer, a big occasion, or simply making a resolution to live every day to the maximum, there are small details that can elevate and personalize a fun night out. If you're going out on the town & want to spend some time at a Toronto Nightclub, or if you just want to visit & enjoy one of the world's party hotspots, Barcode Saturdays' Bottle Service can be the icing on the cake.
What Is Bottle Service?
If you want the ultimate VIP experience at Toronto's hottest nightclubs, bottle service is the way to go. Toronto nightclubs have grown into spectacular party experiences, complete with world-class DJs, live concert-style acts, and celebrity appearances. This certainly attracts large audiences and, at times, highly crowded nightclubs.
Bottle service is necessary to acquire the nicest location in the venue with your own private table for you & your friends to let free without dealing with the full general admission throngs of monsters. Also, having bottle service in a Toronto Nightclub allows you and your companions to get in faster & with less difficulty.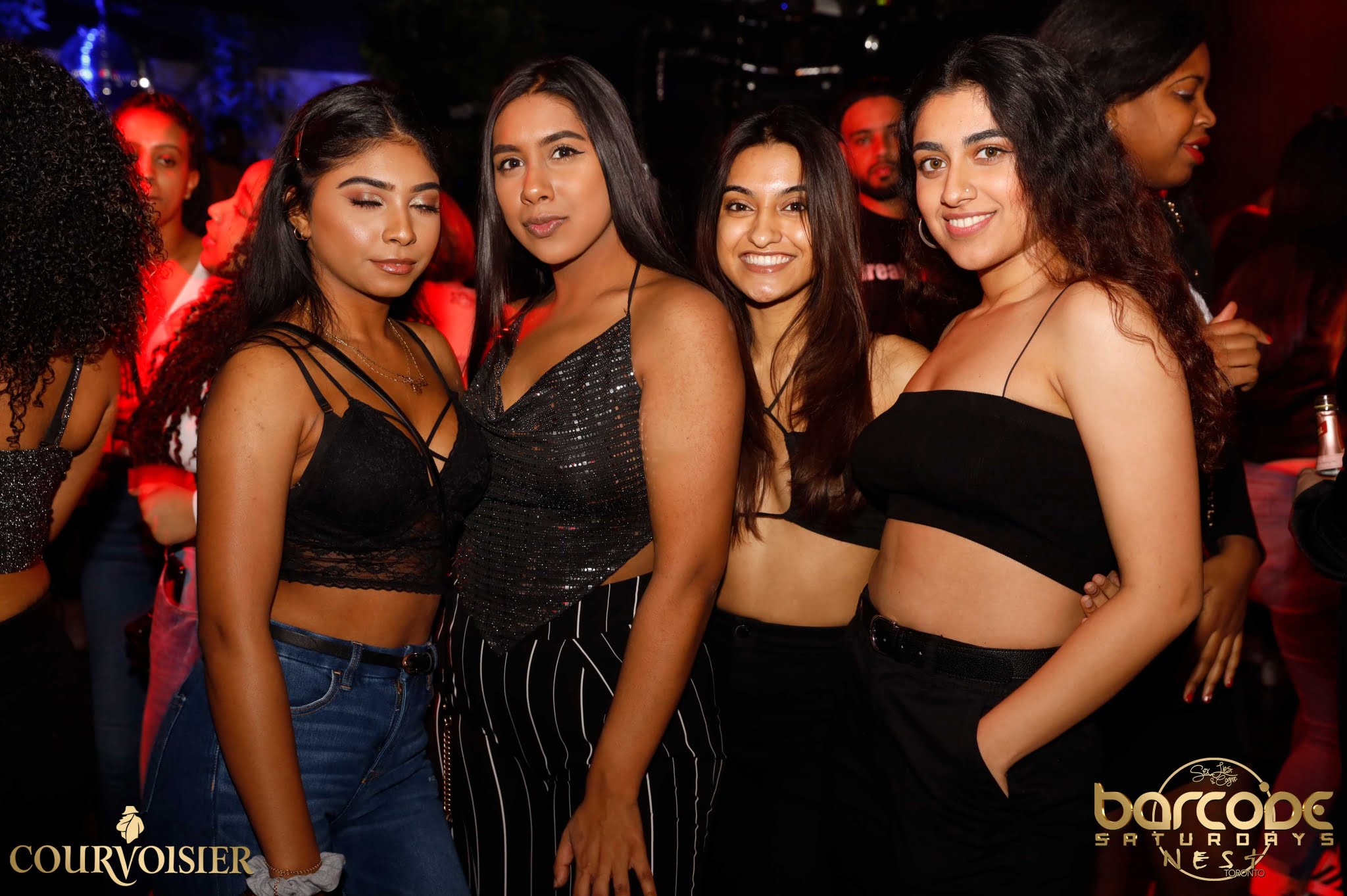 How Much Does Bottle Service Cost?
The price of bottle service in Toronto is affected by a few factors:
It is determined by the club, the day of the week, & the event.
Bottles often cost between $250 to $800 a bottle.
This price does not include the tax and the tip.
It is necessary to purchase one bottle for every 2-6 members of the party.
At Barcode Saturdays, all of our bundles reflect the number of bottles you can purchase. Each bundle includes a subtotal equal to your minimum spend. This is the amount your group must spend on bottles, beverages, shots, & beers for the night in order to get that table.
As an example, suppose you're considering a $1,000 package. This might get you 3 Premium bottles, 4 Energy drinks, 4 Waters & 6 Admissions. You actually have complete control over how you spend your minimum spend at your table.
In Toronto, bottle service is considered a premium service. The popularity and demand for groups seeking VIP hospitality have increased significantly in recent years & continue to expand. For the most up-to-date pricing, utilize our site to connect directly with VIP bottle service hosts.
Groups wishing to split bottle service may connect with others on our VIP bottle service hosts, or they can hunt for the best table bargains. It's also worth noting that, depending on the occasion, nightclubs may have minimum spending for bottle service.
It's always simplest to communicate with the club hosts when working up your budget for the night. For example, if you want a table and have a party of 12 people, you should budget for 3-5 bottles for the night at your table.
Why Is Bottle Service More Fun?
You will have your own private table and room to enjoy the evening. Feel free to dance and interact without being bothered by other people. You also have the ability to sit. Having a table makes it easy to meet new people and invite them to your party.
Table service or Bottle service is also far more upmarket, making it easier to be recognized by everyone in the club, and you have unobstructed views of the live acts and DJs.
You have waitresses, bussers, & security specifically assigned to you and the tables in your area. Table service is provided in conjunction with full service. There's no need for you to go to the bar or prepare your own beverages.
You'll have a gorgeous waitress assigned to you for the duration of the night. Security ensures that only the appropriate personnel enter your table areas, and bussers assist with the overall service and ensure that you have a pleasant experience.
If you are a group of all males, you should be aware that the girls in the club are seeking a table to hang out at & drink with. They'll eat right out of your hands.

How Do I Order Or Reserve Bottle Service?
Getting bottle service at Toronto's greatest clubs isn't always as straightforward as you may imagine. VIP bookings are in great demand and are not necessarily inexpensive. Obtaining bottle service is frequently dependent on partnerships with clubs & comes with established communication.
The quickest approach to get started is to go through the inventory of packages. We've built up a simple system so you can simply contact us, check prices, make a reservation, or ask questions. To get started, visit our Toronto Nightclub or www.barcodesaturdays.com.
What Are The Best Toronto Nightclubs For Bottle Service?
Hoping to give easy answers to this question is nearly impossible since it all comes down to what you love, which might be dependent on a hundred different factors. Diverse people have different experiences at clubs based on the design, music, waitresses, crowds, drinks, etc.
Know that all of Toronto Nightclubs have unique bottle service experiences, but Barcode Saturdays surpass all, & you will always have a better time here than anywhere else!
Some Last Minute Bottle Service Tips
The more money you are ready to spend on bottle service, the better your table position will be. Tables on the dance floor, as well as those closest to the live performer or DJ, will be more attractive than tables on the second level or in a separate area
You will nearly always spend 1.5x more than your anticipated minimum. As the night progresses & the drinking begins, the alcohol might quickly disappear. Plus, you're always making new buddies with whom to enjoy drinks.
Inform your waitress that only one person is in charge of ordering. This prevents the entire group from starting to order and driving up the cost.
Don't be afraid to inquire about bottle service deals, especially on occasions. You should be aware that by tipping hosts and people who assist you in obtaining your bottle service reservation, you may be eligible for better deals and hookups.
Simply because a club is larger does not automatically imply that it is better. Smaller clubs may be equally as entertaining as larger ones.
Don't put off making your bottle service reservation until the last minute. There is a great demand for tables. If you actually wait too long, you may discover that the venues have sold out.
Bottle service is not for everyone, but that is what luxury things are all about. While it is more costly than paying a cover charge and ordering drinks at the bar, the experience is far superior. If you want to be served as a VIP and enjoy your time in Toronto to the utmost, Barcode Saturdays' bottle service is the way to go!
Barcode Saturdays Offer The Best Bottle Services
Reserve a VIP bottle service booth at Toronto's party ritual to experience the royal nightlife. Barcode Saturdays, the best Toronto Nightclub, offers fantastic options for hosting your birthday party, bachelorette party, or simply a fun night out. One of our fantastic nightlife packages will undoubtedly meet all of your requirements.
Make your reservation for a bottle service booth before they're all gone. Our booths fill up quickly, so make your reservation as soon as possible. If you have particular requirements, a corporate event, or simply want a customized package? Fantastic! Speak with us & we will tailor something to meet all of your requirements.