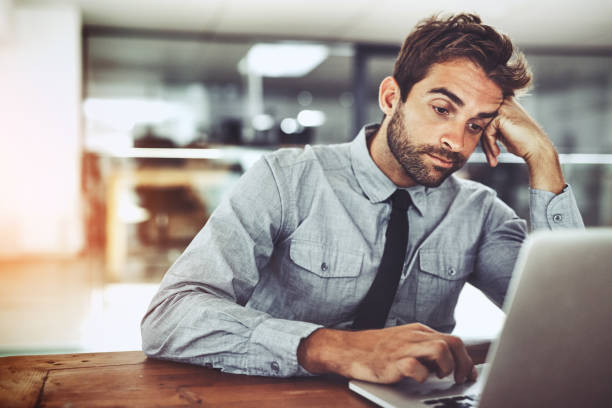 Have you ever noticed how boring it is to get bored? Don't you wish you could make this feeling go away for good?
We get that.
Although no one can ever be not bored, there are various things you can do to keep boredom at bay.
Boredom is that familiar feeling that is felt by all of us at one point in time or another. Even knowing it's a passing feeling, we tend to fall for it most of the time.
The exciting thing about boredom is that it can often be associated with monotony or when you're tired of things going the same and expected way for a period of time. We also tend to feel bored after we've come home from a vacation or a memorable gathering. And herein lies the solution to tackle the problem.
Those who see the glass as half full would tell you that it's instead an opportunity to be creative and learn something new. Those on the other side would suggest more entertaining options to save the day. But easier said than done.
It can get confusing and uncertain after a point. Sure, you've got social media apps, but even they can make you feel edgy after a while. We've curated a list of things you can do during weekdays and on weekends to keep yourself occupied.
What to do when Bored on Weekdays?
Weekdays present limited opportunities to follow a routine or have fun without a thought because most people have work or college to attend. But those Monday blues can come calling anytime after you land home after a busy day.
So let's take a look at things to do when you're bored during the weekdays (with the exception of Netflix binging):
Read a Book
This is one of the best escapes from our routine life. Books stimulate our imagination and carry us to places and situations we may never come across. It's an excellent way to stay hooked on a story while spending some time away from the digital world.
Play Indoor Games
Not everyone likes to read a book and prefers other ways to keep their mind occupied. Board and card games are the best way to kill boredom when you're with people. Even a simple game of Poker can be great fun with the right people. If you're staring at spending time alone, you can play chess or card games online to keep yourself engaged.
DIY Home Decor
Maybe you've got a brilliant piece of home decor idea in mind but haven't found the right time to implement it. Well, this is your chance. You can put your crafty hats on and turn to Pinterest for fresh ideas, even if you don't have one yet. Doing a makeover of your home is always fun and feels great once finished. Whether it's simply moving furniture around or installing those fancy lights you just bought, transforming your living space is a great way to kill boredom.
Just Groove
If you've had enough hard work, then all work and no play is the motto to live by. Just put on your favorite playlist and let yourself loose in the rhythm. Dancing is a perfect way to release stress and also keep yourself physically active, which, let's face it, isn't the case with book-reading or board games.
Go for a Drive
Driving is a stress-buster, for sure. For those who have a love for the open road, it's time to hit the engines running and drive to somewhere scenic and peaceful, which lets you release some of that weekday steam.
Visit a Restaurant or Cafe
There are always new joints springing up in the neighborhood that we keep hearing praises of. So what better way to kill the boredom than visit a cafe or a restaurant to chill while indulging in some gastronomic delights? You can try out a new cuisine or have a favorite one to sparkle up your mood.
What to do When Bored During Weekends
Ah, weekends! Though it's rare to find a person bored during weekends, situations can always arise when you find yourself unable to resort to your fixed weekend rituals. But the good news is, time is your ally during the weekend, so rise and shine.
Here's what you can do during the weekends to fend off boredom:
Go Clubbing at Barcode Saturdays
Sure, bar-hopping would have been amongst the first things to pop into your head, but how about upping the ante here?
Visit Barcode Saturdays as your clubbing destination, and you'll never be disappointed with what's in store for you. We're the number one celebrity party ritual in Toronto, with a luxurious ambiance and a premium range of drink options for you. Take a sip and lose yourself in Hip-hop, R&B, and Reggae tracks at the most luxurious nightclub in Toronto.
We're open every Saturday. Reserve a VIP Bottle Booth and personalize your weekend party with a celebrity feeling at Barcode Saturdays.
Take your Family to Dinner
Weekends bring the opportunity to spend some time with friends and family, which isn't the case on regular weekdays. So it's time to take them to a dinner where every member can indulge in good food while having a good time with each other.
Go Shopping
Shopaholics don't need a single reason to hit the market, but here's one we got for you. When boredom strikes, it's time to attend the local markets around Toronto that offer everything from clothes, food, antiques, etc. Buying new things can also be a great stress-buster, so what are you waiting for?
Go for a Weekend Vacation
If you live close to a retreat or a tourist attraction, you can pack up the things and head to a weekend destination to recharge the batteries and take life head-on once again next week. It may have been a while since you or your kids have been on vacation, so don't miss this opportunity of taking your family on a much-needed break.
Got Something Else in Mind?
You can do hundreds of things to keep boredom at bay; the trick lies in choosing the one that is either constructive or makes it all light mood for you. You can also alternate between these options to keep your mind fresh and active also while not losing out on all the fun.