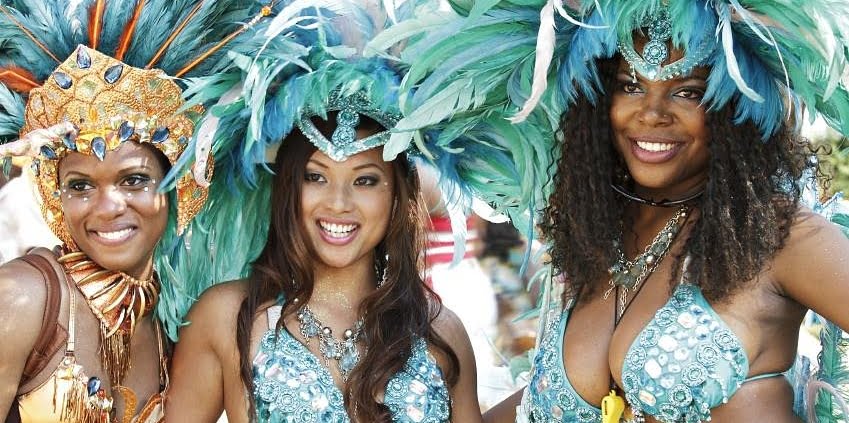 Where Is The Toronto Caribana Festival In 2023?
Toronto is a city that comes alive at night, with endless nightclubs & late-night venues to explore. From old-school bars to world-class clubs, there's something for everyone when it comes to nightlife in Toronto.
The Toronto Caribana Festival is among the largest & most vibrant Caribbean cultural celebrations in North America, & it has been a staple of the city's summer festivities since 1967.
What Is The Toronto Caribana Festival?
The Toronto Caribana Festival, now known as the Toronto Caribbean Carnival, is an annual celebration of Caribbean culture in Toronto, Canada. This vibrant festival is one of the largest Caribbean events in North America, attracting thousands of visitors every year.
It features a colorful parade, music, dance, food, & various cultural activities that celebrate the Caribbean community. The Caribbean Carnival is a celebration of diversity & inclusivity & has become an essential & vital part of Toronto's nightlife scene, attracting visitors from all over the world.
Why Is Caribana Important To Toronto's Nightlife Scene?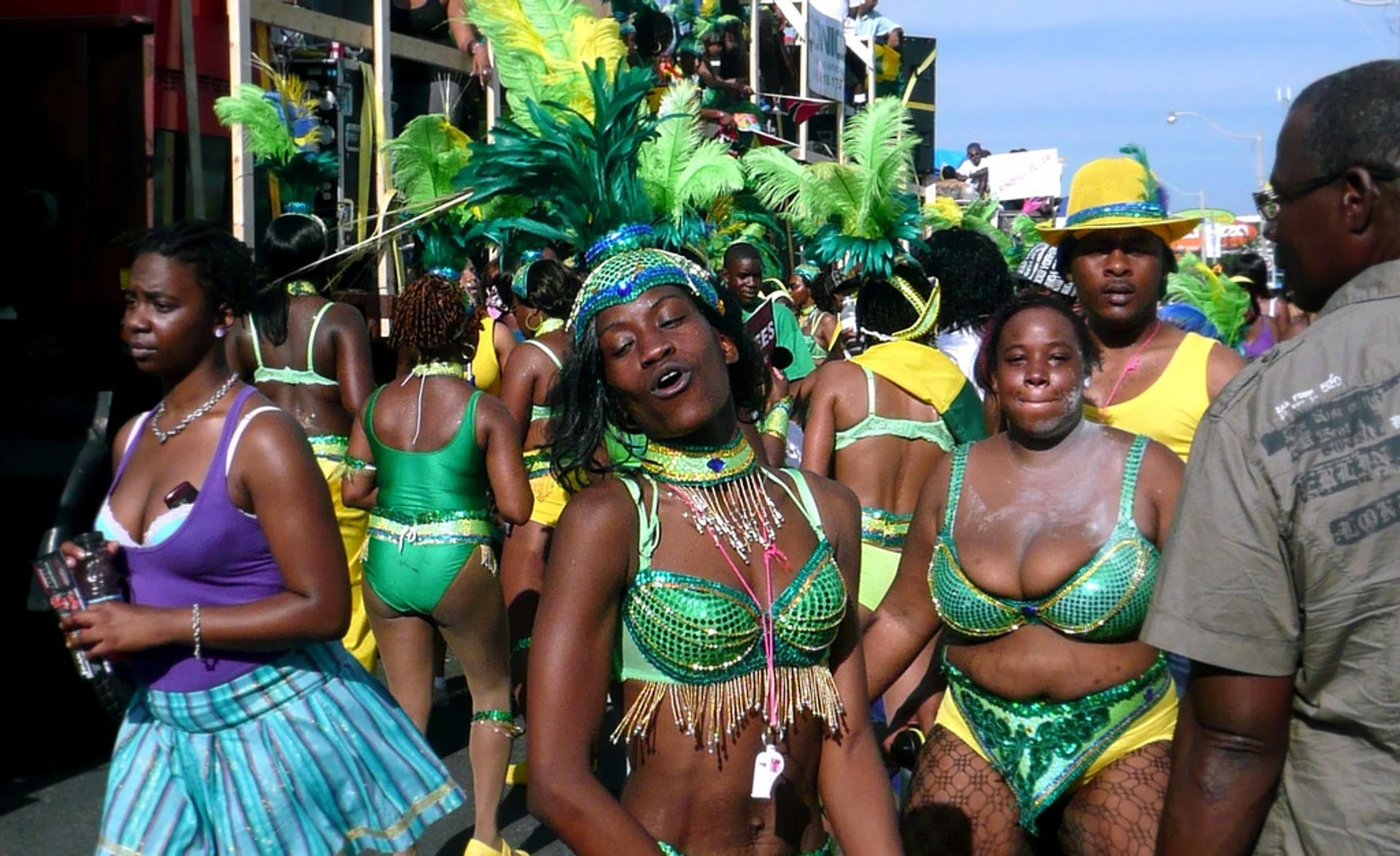 Caribana, the annual Caribbean Carnival celebration, is an integral part of Toronto's vibrant nightlife scene. The festival attracts thousands of locals & tourists, showcasing the city's diverse culture & energy.
Caribana offers a unique opportunity for revelers to experience the music, dance, & food of the Caribbean while also exploring Toronto's nightlife.
From colorful street parties to late-night club events, Caribana transforms the city into a cultural hotspot that attracts people from all walks of life, making it a truly unmissable event in the Toronto nightlife calendar.
Top Nightclubs & Parties During Caribana Weekend
Caribana weekend is undoubtedly the highlight of Toronto's summer party scene. There's no shortage of places to dance, drink, & mingle with fellow festival-goers.
Some of the top nightclubs & parties during Caribana weekend include Barcode Saturdays, The Fifth Social Club, Rebel, Luxy Nightclub, & Cabana Pool Bar. Expect live music, international DJs, & plenty of festive energy at each of these hotspots.
What To Expect During Caribana Weekend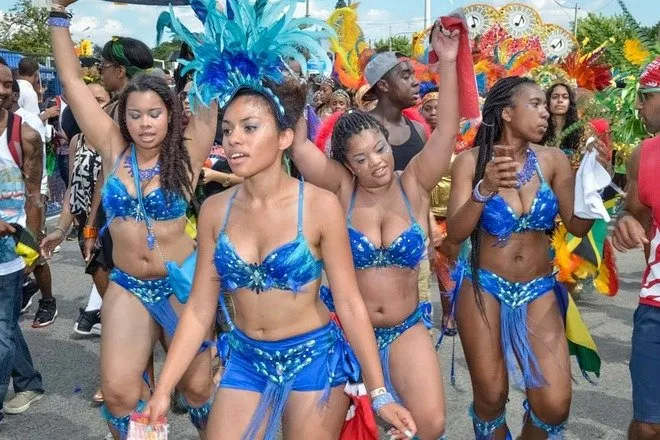 Caribana weekend is among the most anticipated events in Toronto's nightlife calendar. You can expect a colorful & lively atmosphere throughout the city, with parties & events happening day & night.
The parade itself is a highlight of the weekend, with thousands of people dancing to the rhythm of Caribbean music, wearing colorful costumes & enjoying the carnival vibe. You'll also find top DJs & live performances at the biggest clubs in town, making it an unforgettable weekend for party-goers & festival enthusiasts.
So When & Where Will Caribana Take Place In 2023?
The Toronto Caribana Festival is usually held in August every year, & Caribana 2023 is expected to take place on August 5th-7th. This carnival celebration showcases Caribbean culture & traditions through vibrant costumes, music, & dance.
The main parade usually starts at Exhibition Place & travels along Lakeshore Boulevard. Other events & parties take place at various venues around the city.
Keep an eye out for updates & official announcements on the Caribana website. Planning ahead is crucial for a successful Caribana weekend, so book accommodations early & consider purchasing event tickets in advance.
How To Plan For Caribana Weekend – Tips & Recommendations
Book accommodations in advance – Hotels & Airbnb rentals fill up quickly during Caribana weekend, so make sure to book early to avoid disappointment.
Plan your transportation – With road closures & heavy traffic, getting around Toronto during Caribana weekend can be difficult. Consider taking public transit or arranging for a taxi or ride-sharing service in advance.
Bring cash – While many places do accept credit & debit cards, it's always a good idea to have cash on hand for purchases like food, drinks, & souvenirs.
Dress for the occasion – Caribana is all about vibrant colors & festive attire. Don't be afraid to show off your Caribbean-inspired outfits, but be sure to wear comfortable shoes for walking & dancing.
Stay hydrated – The summer heat can be intense during the Caribana weekend, so be sure to drink plenty of water(& healthy drinks) & take breaks in the shade when needed.
Have a plan for your belongings – Keep your valuables safe by storing them in a secure bag or leaving them at your accommodations. Consider bringing a small backpack or purse to carry essentials like sunscreen, sunglasses, & a water bottle.
Research events in advance – With so many parties & events happening during Caribana weekend, it's important to plan ahead to ensure you don't miss out on anything. Check out event schedules & buy tickets in advance if possible.
By following these tips & recommendations, you'll be sure to have an amazing time during Caribana weekend in Toronto!
Does Toronto Caribana Cost Money?
Yes, attending Toronto Caribana does cost money. There are various events & parties happening throughout the weekend, & each has its own ticket price. Some events may have early bird or group discounts, while others may have VIP packages for a higher price.
It's essential & vital to plan ahead & budget accordingly. Furthermore, there may be additional expenses such as transportation, food, & accommodations. Nonetheless, many people consider the experience & energy of Caribana to be worth the cost.
Enjoy A Wild Night Out
The hardest part about nightclubs is getting in. To ease your way into Toronto's most exclusive venues, get on a guestlist. It's best to make a reservation if you plan on going out on Saturday nights, as Barcode Saturdays, the top club, can fill up weeks in advance.
If you go with a group of friends, always be in contact. It's awkward for everyone when one person gets in & their friend doesn't (or vice versa). Finally, once you're inside(the club), don't be afraid to speak up & ask for what you want.
Doormen & staff are there to help make your night as fun as possible; they usually have access to free drinks and other perks that they may not even tell you about unless asked. You never know what kind of VIP treatment might await if you simply ask!
Wrapping Up
The Toronto Caribana Festival is a must-attend event for anyone interested in experiencing Toronto's vibrant nightlife scene. With exciting parties & top nightclubs, there's always something to do during Caribana weekend.
In 2023, the festival will be held from August 3-7. Start planning early & use our tips to make the most out of this unforgettable weekend. Don't miss out!