What Is There To Do During The Toronto Caribana Carnival Weekend?
The Toronto Caribana Carnival is among the most exciting & anticipated events of the year! Every summer, Toronto plays host to a vibrant & spectacular celebration of Caribbean culture & music that draws people from all over the world.
During this time, the city is alive with music, dancing, & colorful costumes. If you're looking for something wild to do during the Toronto Caribana weekend, there's plenty to choose from – from day parties to nightclubs. There are countless options for fun & entertainment.
Caribana Carnival & Its Significance In Toronto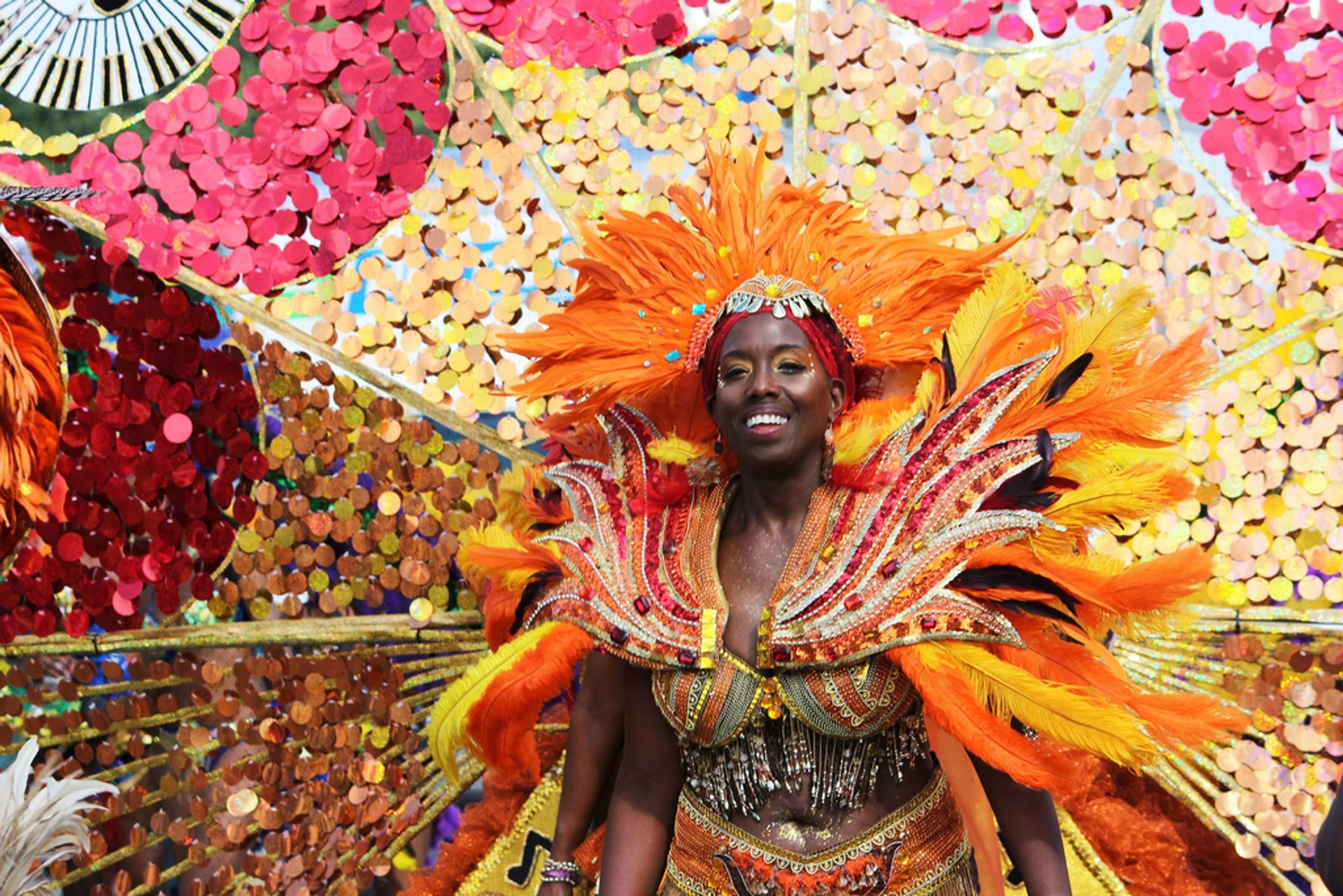 Caribana Carnival is the largest street festival in North America, attracting over a million visitors each year to Toronto. The festival celebrates Caribbean culture with vibrant costumes, music, & food. The event originated in 1967 as a tribute to Canada's centennial, & has since become an essential & vital cultural event in Toronto's calendar.
Caribana weekend is a celebration of life, community, & culture, bringing together locals & visitors alike. The Toronto Caribana has grown to include a variety of parties, concerts, & after-parties, making it a weekend to remember.
When Is The Toronto Caribana Weekend?
Toronto Caribana weekend usually takes place in early August & lasts for three days. The Toronto Caribana attracts millions of visitors from around the world & is one of the most anticipated summer events in Toronto.
The Toronto Caribana is a celebration of Caribbean culture, music, & food. It's a time to let loose, have fun, & immerse yourself in the rich culture of the Caribbean. So mark your calendars, & get ready for an unforgettable weekend full of dancing, parades, & good vibes.
Pre-Carnival Events: Where To Party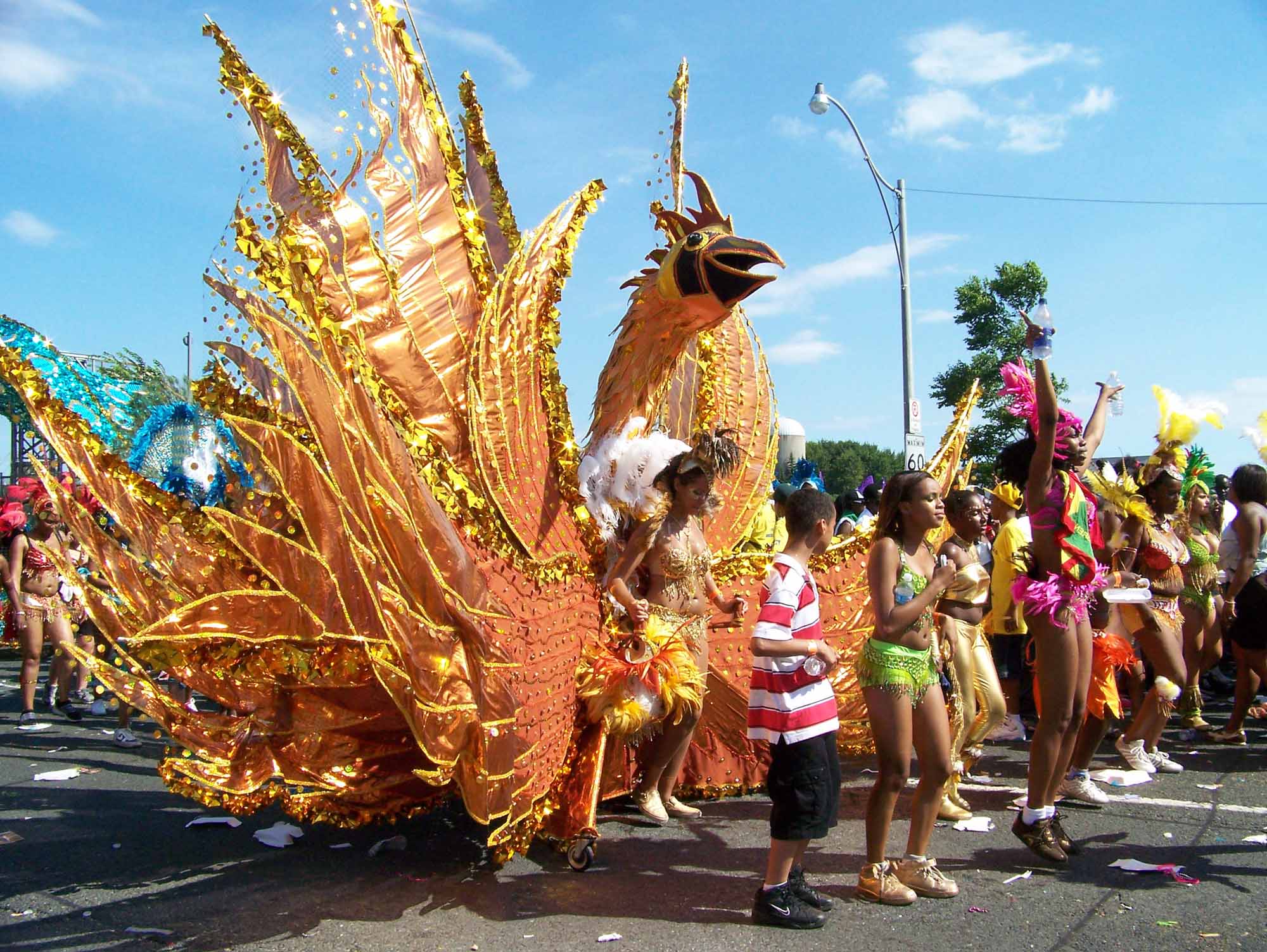 The Caribana Carnival weekend in Toronto is not just about the main parade & festival. There are several pre-Carnival events that offer visitors a chance to get into the spirit of things early.
From boat cruises to all-inclusive parties, Toronto has something for everyone. Some popular pre-Carnival events include King & Queen Competition, Beach Day, & Jouvert Morning.
If you're looking for a place to party before the big day, be sure to check out Barcode Saturdays, Club One, Cabana Pool Bar, & Rebel Nightclub, all of which are known to host some of the biggest pre-Carnival parties in the city.
Carnival Day: The Parade & Festival
The highlight of the Caribana Carnival weekend is the parade & festival. Toronto Caribana is the largest Caribbean carnival celebration in North America, naturally drawing thousands of revelers from around the world.
The parade features elaborate costumes, colorful floats, & energetic dancers moving to the sounds of Caribbean music. The festival takes place at the Exhibition Place, offering food, drinks, & live entertainment from various performers. Be sure to bring sunscreen, comfortable shoes, & plenty of water to enjoy the festivities all day long.
Afterparties: Nightlife During Caribana Weekend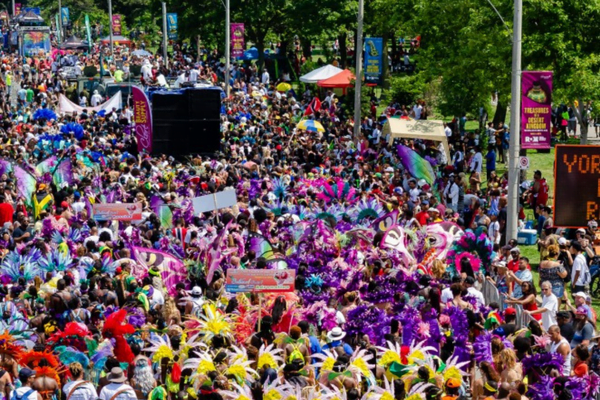 After the main event, the festivities don't stop during Caribana Weekend. Toronto is home to many nightclubs that offer great afterparties during this time.
Popular spots include Barcode Saturdays @ Nest, Rebel, & Toybox, all of which host high-energy parties that run well into the early hours of the morning.
DJs & live performers light up the dance floors & keep the party going all night long. Keep in mind that lines can get long, so it's a good idea to arrive early or plan ahead.
Safety Tips For Enjoying The Nightlife In Toronto
Be aware of your surroundings at all times & stay in well-lit areas.
Avoid carrying large amounts of cash & keep valuables close to your body.
Stick to well-known & busy areas, especially if you're exploring the city at night.
Travel with a group of friends rather than alone & don't leave them to go with strangers.
Avoid getting overly intoxicated, as it can impair your judgment & make you more vulnerable to harm.
Keep your phone charged & easily accessible in case of emergencies.
Familiarize yourself with the city's emergency services & how to contact them.
Always trust your instincts – if a situation feels unsafe, remove yourself from it immediately.
Dress appropriately for the weather & location to avoid any discomfort or risk of hypothermia.
If you plan to drink, do so responsibly & don't drive.
What Happens In Toronto Caribana?
Toronto Caribana Carnival is a vibrant celebration of Caribbean culture, music, dance, & food. It is a festive experience that takes place during the August long weekend & attracts hundreds of thousands of people from all over the world.
During the festival, the streets of Toronto come alive with colorful costumes, pulsating rhythms, & exhilarating performances. The carnival features a grand parade with dozens of floats, costumed bands, & steel pan players.
Attendees can also indulge in authentic Caribbean cuisine, enjoy live entertainment, & participate in various activities. Overall, the Toronto Caribana Carnival is an unforgettable experience that should be on everyone's bucket list. 
Top Nightclubs In Toronto: Enjoy A Wild Caribana Weekend
Toronto is renowned for its nightlife, & Caribana weekend offers a plethora of options to let loose. Nestled in the heart of the Entertainment District is the popular Barcode Saturdays @ Nest, which plays host to major acts during Caribana weekend.
Rebel, Coda, & Lavelle are other great options known for their vibrant energy & eclectic mix of music. Be sure to dress to impress & arrive early to beat the queues. Lastly, never drink & drive & be sure to have a designated driver or alternative transportation lined up.
Summing Up
Toronto Nightlife has undergone some big changes over the last few years, & now boasts among the best clubbing scenes in North America. Toronto's Caribana Carnival weekend is an annual celebration that's deeply rooted in the city's cultural fabric.
The event features a range of pre-Carnival parties, an iconic parade, & an unforgettable nightlife scene that lasts well into the wee hours. By staying safe & hitting up the city's top nightclubs, you can make the most of this unique Toronto experience.