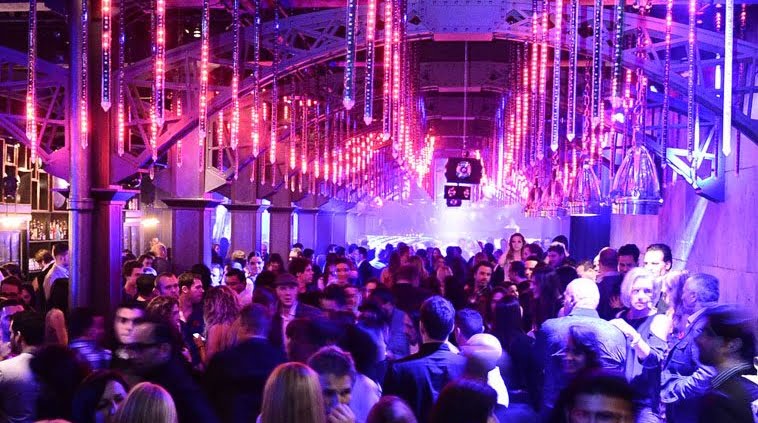 What Happens At A New Year Party?
The crowd goes wild as the countdown starts & midnight hits. Music is blasting, drinks are pouring, & dancers fill the floor. This is the scene at a New Year party in the vibrant & bustling city of Toronto.
The Toronto nightclub party scene is among the most vibrant & thrilling in the world, drawing individuals from all backgrounds to celebrate the new year. Providing a variety of entertainment, cuisine, & drinks, Toronto's nightlife has become a key tourist draw.
The Glitter & Glamor Of Toronto's Nightlife
Toronto's nightlife is glamorous & exciting. The city sparkles with lights, fashion, & unequaled excitement. You can escape the daily grind & experience Toronto's nightlife at its nightclubs. Everyone may find something they like, from sophisticated places to creative clubs
Music never stops, drinks flow & the dance floor becomes a platform for amazing moments. Hello to Toronto's glittering nightlife, where the choices & pleasure never cease.
An Insight Into New Year's Eve Celebrations At Top Toronto Nightclubs
Toronto's New Year's Eve is unique. The city's leading nightclubs such as Barcode Saturdays stage an extraordinary event that will wow you. At midnight, the room is electric & infectious. Toronto's nightclubs go all out for New Year's Eve, from VIP events to large dance floors full of partygoers.
Each nightclub offers its own theme, music type, & entertainment for the celebrations. You may find a club for hip-hop, EDM, or live performances. International DJs perform the hottest tunes & keep the dance floor busy all night. It's more than music & dancing.
The clubs provide immersive experiences with amazing graphics, mind-blowing light displays, & cutting-edge music. From lavish design to interactive displays, every element is meant to wow the senses. Celebrities, influencers, & partygoers may meet at Toronto's premier nightclubs on New Year's Eve.
Toronto's elite gather to say goodbye to the old year & greet the new one. On New Year's Eve, visit Toronto's hottest nightclubs for an unforgettable night. Prepare to dance the night away, toast new beginnings, & celebrate with lifelong memories.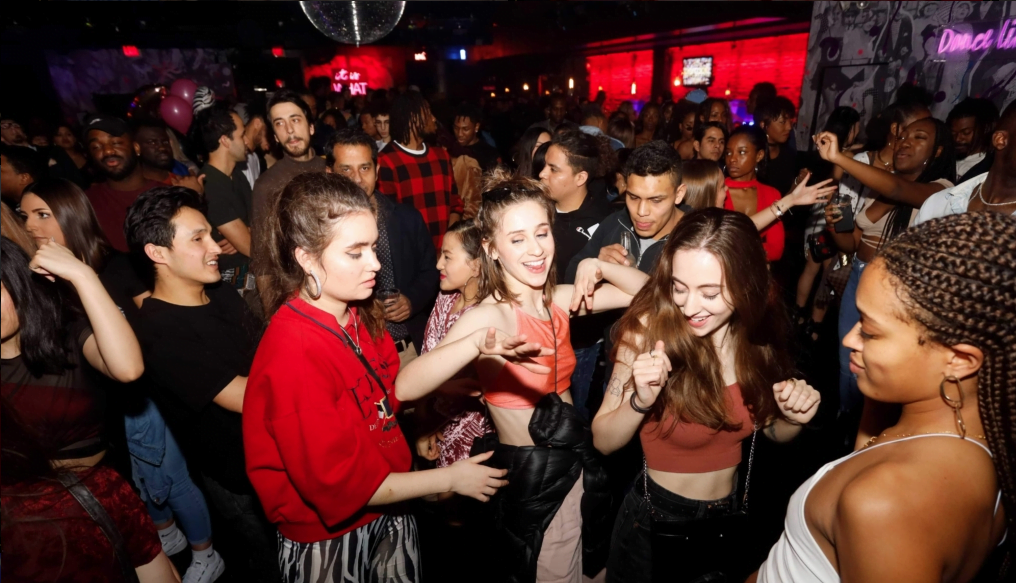 Unforgettable Party Experiences – Themes, Music & Dance
The colorful world of Toronto's nightclubs welcomes you to amazing party experiences. The themes, music, & dance floors create an explosive symphony that will leave you breathless. Each nightclub has its own aesthetic & themes that take you to other realms.
Every taste & desire may be catered, from black tie to neon rave parties. Music pulsates through the speakers, pulling you to dance. The newest chart-topping tunes & underground tracks that push innovation are carefully picked in Toronto's nightclubs to keep you dancing all night.
DJs smoothly blend songs & create an electric environment that engages the audience. Oh, the dancefloor! Self-expression reigns & inhibitions are left at the door. Lose yourself in the beat as bodies swing, whirl, & unite in love & liberation. The enthusiasm is infectious as strangers become friends & the dance floor mixes nationalities, ages, & backgrounds.
Toronto's nightclubs provide a unique dancing experience for beginners & pros alike. Enter a world where music touches your spirit, themes inspire your creativity, & the dance floor is your sanctuary of release & joy. Expect unique party experiences that will forever change your evening in Toronto.
Social Etiquettes & Party Culture At Toronto Nightclubs
Social etiquette & party culture are crucial at Toronto's nightclubs for a fun & lively night. Patrons follow an unstated code of behavior from respecting personal boundaries on the dance floor to talking comfortably at the bar.
Since Toronto's nightclubs are attractive, people dress to impress. You never know who you'll meet or what connections you'll establish, so be nice & open-minded. For a memorable experience, go to Toronto's nightclubs & follow social norms.
Meeting The Movers & Shakers Of Toronto's Party Scene On New Year's Eve
Toronto's party scene on New Year's Eve is a magnet for the movers and shakers of the city. Celebrities, influencers, & partygoers celebrate the new year in style. Join Toronto's elite at its most thrilling nightclubs. This is your opportunity to network & build lasting experiences.
New Year's Eve will feature Toronto's party scene's trendsetters, innovators, & game-changers. These people will celebrate midnight at the city's most luxurious & exclusive places like Barcode Saturdays. Toronto's party culture has something for everyone, from rooftop parties with stunning views to subterranean clubs with cutting-edge ambiance.
Come dressed to impress & dance the night away with like-minded people creating the city's nightlife. Glitz & elegance aren't everything. In addition to partying, these industry leaders are making a difference. Many are successful entrepreneurs, artists, & professionals shaping Toronto's culture.
You may talk to them, learn from them, & perhaps work together. If you desire to be part of the city's most significant New Year's Eve celebration, prepare early & get a seat at one of the hottest parties. Start your new year with elegance, & a memorable night among Toronto's elite.
After The Clock Strikes Midnight – Continuing The Celebration Into New Year's Day
At Toronto's hottest nightclubs, the party continues beyond midnight & confetti. Partying into New Year's Day's early hours follows the new year. The partygoers aren't slowing down. Many nightclubs provide nightly events & activities to keep the party going.
Everyone can enjoy live performances by famous musicians, themed events, & immersive experiences. DJs play till dawn, filling dance floors with excited partygoers. Do not forget the afterparties. Some nightclubs arrange private after-parties to keep the party continuing.
Surprise performances, guest DJs, & a more intimate atmosphere for dancing & socializing are common at these events. It's more than music & dancing. Food & drink are available in nightclubs to power your night. While partying, indulge in amazing cocktails, specialty drinks, & gourmet nibbles.
On New Year's Day, the excitement calms down as the sun rises, & you may reminisce on your fantastic night. After the party, you'll remember the exhilaration for years. Why not start the new year by experiencing Toronto's exciting nightlife?
Exploring Toronto Nightclubs' Unique Drinks
Toronto's nightclubs provide a variety of unusual drinks, from specialty cocktails to craft brews, to please even the pickiest palates. Toronto nightclubs provide traditional martinis, refreshing mojitos, & inventive mixologist-created cocktails.
Sip a handmade drink or specialty beer while dancing or taking in the lively scene. Toronto's nightclubs' drink menus are as vibrant & varied as the party scene, focusing on quality & creativity.
Wrapping Up!
The Toronto New Year party experience lasts beyond the last beats. The glitter & glamor, amazing party experiences, gathering of movers & shakers, plus celebration into the early hours of New Year's Day create an extraordinary & active nightlife environment.
Toronto's nightclubs provide excitement, connection, & memories. Whether you're a local or a guest, let Toronto's nightlife inspire a new year of unlimited possibilities. Cheers to memories & future experiences!