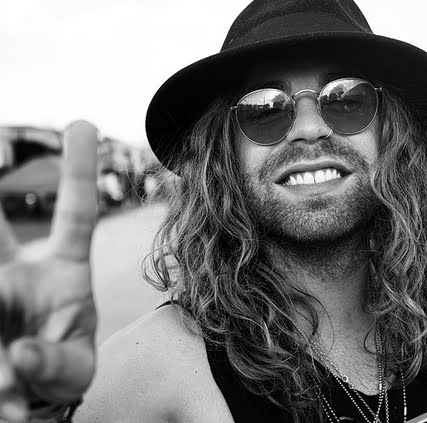 Mod Sun, also known as Derek Ryan Smith, is an American singer, songwriter, rapper, and multi-instrumentalist who was born in Minnesota on March 10, 1987. Covering the genres of Hip-hop, Punk, and Post-Hardcore, Mod Sun had made a name for himself in the global Hip-hop scene with commercially successful studio albums, EPs, and mixtapes.
Starting his career in 2004, the virtuoso artist can play multiple instruments, including the guitar, piano, and drums, apart from delivering powerful vocals with a yelling and screeching effect.
Mod Sun began his musical journey as a drummer in pop-punk and post-hardcore bands like the Semester, Four Letter Lie, and Scary Kids Scaring Kids, respectively. He started his rap career in 2009.
Mod Sun has become a very popular artist in the North American Neo-Hip-Hop scene, having released his fourth studio album in 2021. His fifth studio album is due to be released sometime later this year.
The artist is making his way to Toronto for a sensational live gig, and we can't wait for enough for an absolute banger of a performance.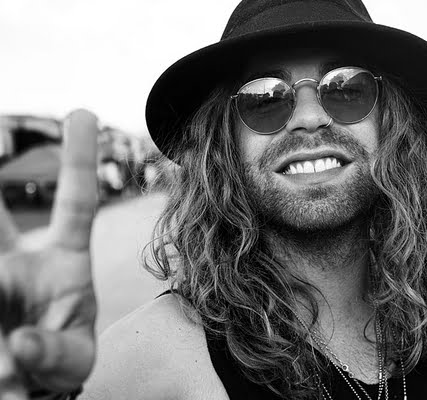 Mod Sun Live in Toronto
After a scintillating performance last year with his rumored beau Avril Lavigne at the Coca-Cola Coliseum in 2022, Mod Sun is making his way to the Phoenix Concert Theater in Toronto on May 10 for a live show. Expect nothing less than an electrifying atmosphere and a full house, as the tickets are already on the brink of being sold out.
After extensively touring the United States in cities like Chicago, Detroit, and Cleveland, the Hip-hop sensation will arrive to rock Toronto off its socks on March 10, Friday. The concert begins at 6:30 PM, with Mod Sun being the headliner.
Mod Sun is extensively touring across North America as part of his 'God Save The Teen' tour. The show will also feature performances by Stand Atlantic and Tom the Mail Man before Mod Sun himself takes the stage.
The live gig is due on March 10, 2023. Doors open at 6:30 PM. People of all ages are welcome for the show with no age restrictions on the main floor. However, to access the balcony and boxes, attendees have to be 19+ years and need to show their ID proof.
Across multiple online websites, the show is sure to be house-full as the tickets are already sold out. So before the concert comes to Toronto's shores, let's take a look at the life, career, and hits of Mod Sun.
Early Life: The Making of a Star
Born on March 10, 1987, as Derek Ryan Smith, Mod Sun had a somewhat troubled upbringing as his parents divorced soon after. He spent his early childhood relocating between his mother and father, the latter of whom resided in Long Beach, California. It was here that Derek would start his musical journey, with his influence first coming from the Sublime drummer Bud Gaugh, who lived next door to his father.
As he reached his teen years, Derek soon began familiarizing himself with the local pop-punk scene. During this time, he started making a name for himself, attending various concerts and inviting the touring band members to stay at his home.
However, young Derek wouldn't stop here as he soon began designing merchandise for bands in eighth grade, as the local pop-punk bands got inspired by emo bands from New Jersey and adopted fashion as part of their performances.
Career: The Journey to Stardom
The Early Years
Derek's first act was with the local pop-punk sensation Semester, where he performed as a drummer for four years until his graduation.
He continued his journey with a shift in style, joining the post-hardcore band Four Letter Lie in 2005. He would go on to spend another four years with the band before finally quitting to pursue his solo career in Hip-hop.
During this time, the group recorded three studio albums in 2006, 2008, and 2009 and three EPs. The first album, titled 'Let Your Body Take Over,' saw local success with regional sales and got mixed reviews from the experts. After touring throughout the length of 2007, the group recorded their second album with Victory Records.
Their second album, 'What a Terrible Thing To Say,' peaked at Number 31 on the Billboard Heatseekers Chart. The album consisted of 10 songs, with Derek Smith, who was responsible for songwriting, along with fellow band member Kevin Skaff. In the following months, the band toured extensively and shared the stage with prominent artists like Dance Having Dance, Memphis May Fire, A Skylit Drive, and Sleeper.
After the band released its third album, Derek left the band and switched genres once again in pursuit of his solo career. In 2009, he joined the hardcore emo band Scary Kids Scaring Kids as a drum tech and soon found himself as the leading drummer of the group. He accepted the role under the condition that the band would let him perform as a solo artist as well.
Solo Career
As a solo Hip-Hop artist, Derek first saw success with his debut album as Mod Sun titled 'Look Up.' Released in 2015, it topped the Billboard Heatseekers Chart at Number 1. Now venturing out as a solo artist, Mod Sun started acquiring a name for himself with a poppy music style referred to as 'hippy hop.'
Look Up turned out to be a breakthrough song for Mod Sun, who has never looked back since. He released two more albums, 'Movie' and 'BB,' both in 2017. The movie went on to peak at Number 16 on Billboard Top Heatseekers Chart.
Present Career
Derek announced that he was working on his fourth studio album and started releasing singles throughout 2020. Being a popular name in the Hip-hop scene and the music industry as a whole, this album was titled 'Internet Killed the Rockstar' and oversaw Derek collaborating with famous artists.
The lead single of the album, Karma, was released in November. Machine Gun Kelly directed the music video. He further went on to release 'Flames' in January 2021, which saw a collaboration with Canadian Pop-Punk sensation Avril Lavigne.
In November 2022, Mod Sun declared that his fifth studio album, 'God Save the Teen' would be released in 2023, though an exact date is yet to be announced.
Apart from this, he also co-wrote every song in Avril Lavigne's album Love Sux, with whom he would get engaged two months later.
Catch Mod Sun Live at the Phoenix Concert Theatre
Don't miss the epic performance due on March 10 by Mod Sun at the Phoenix Concert Theatre in Toronto. The concert will be a part of his 'God Save the Teen' tour, which will see him performing across major cities in North America.
You can find the tickets to his sensational performances online and be part of his latest release. This will indeed be a dream come true for Hip-hop fans in Toronto who have already witnessed Mod Sun last year.
The tickets are priced at $150 USD, and Mod Sun fans get to meet and greet the artists before the show personally. The general admission ticket can be upgraded to a VIP ticket for the event, which includes the following:
VIP Priority Check-in
Meet and Greet with Mod Sun
Mod Sun VIP merchandise shopping (crowd-free), and
Exclusive Venue Access Before Doors.
So what are you waiting for?
Don't miss this epic chance to watch Mod Sun live at the Phoenix Concert Theatre in Toronto this March.