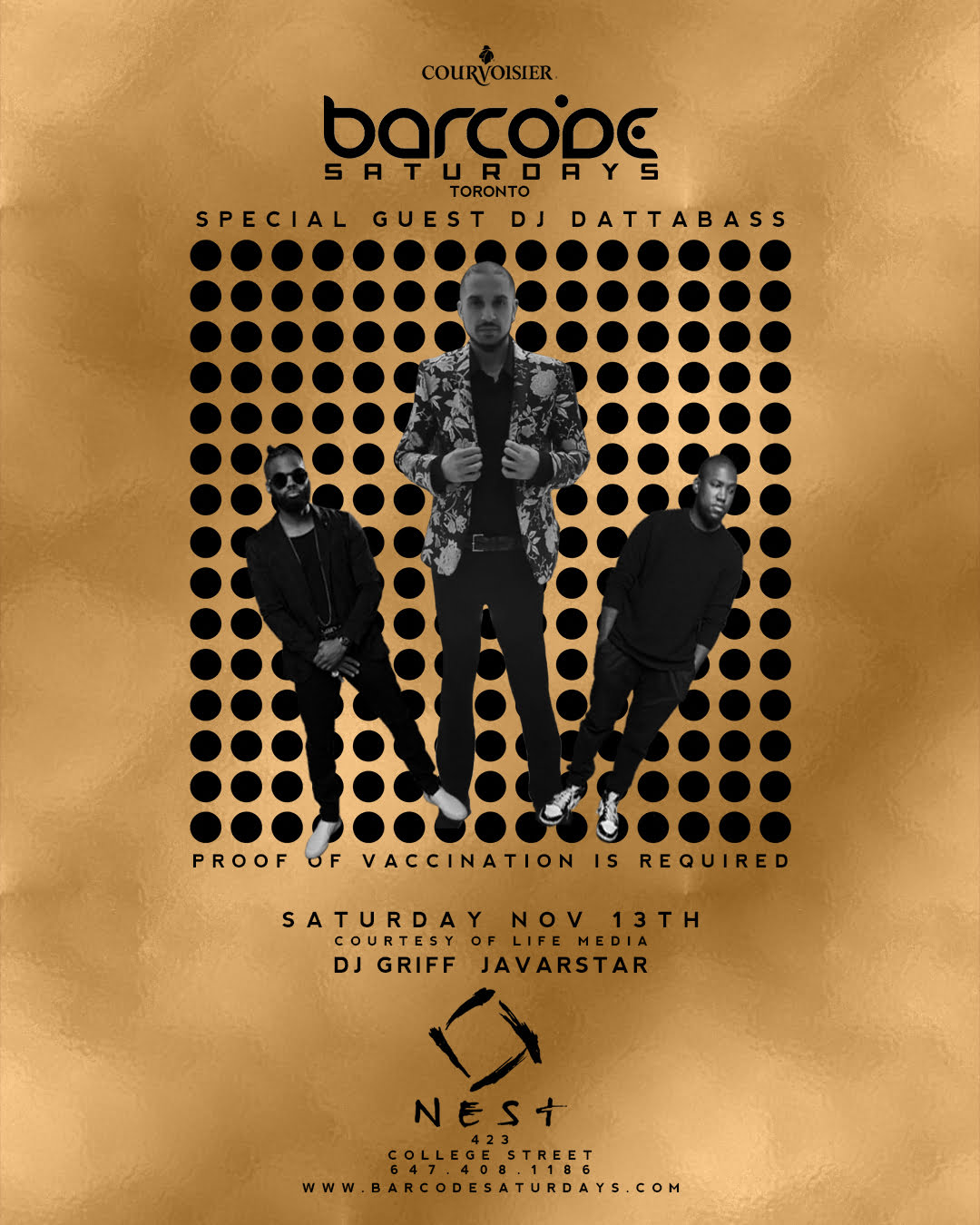 Special Guest DJ Dattabass
Toronto's longest-running party, Barcode Saturdays, is & will always be the #1 Celebrity Party!! Ladies never pay cover before 11 p.m. and receive a free bottle of champagne. Barcode Saturdays know how to please them. Every week, a special guest DJ performs at Barcode Saturdays.
Barcode Saturdays feature some of Toronto's best DJs and MCs, as well as special events with globally known DJs and personalities. Due to the obvious popularity of Barcode Saturdays among locals and visitors, bottle service is strongly suggested, and reservations should be made well in advance.
Ladies who sign up for the guest list every Saturday night will receive a free cover & a complimentary bottle of champagne if they arrive before 11 p.m. Gentlemen, if you sign up for the guest list, you can get a reduced $15 cover charge if you arrive before 11 p.m. Please be advised that coming early is strongly advised.
Visitors to Barcode Saturdays began to line up before the doors even opened at 10 p.m. Barcode Saturdays is a weekend party tradition in Toronto that takes place at Nest Nightclub, 423 College Street, in the center of the city's Little Italy entertainment area. For further information, call 416-735-7827.
---
---